About Kin Town Free Wi-Fi (Kin Wi-Fi)
Where is KinTownFreeWi-Fi installed?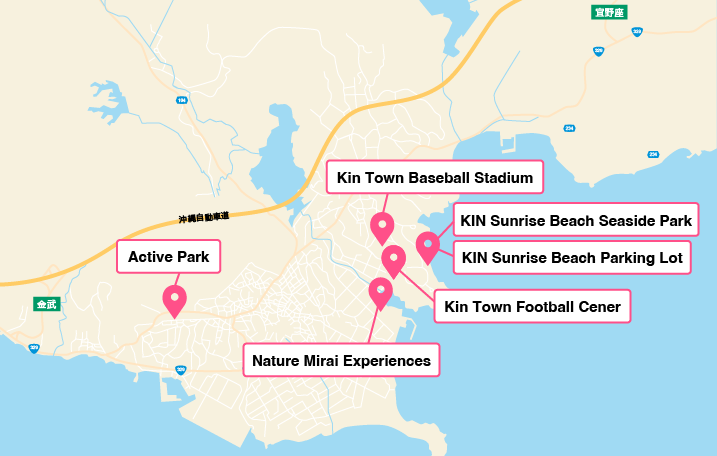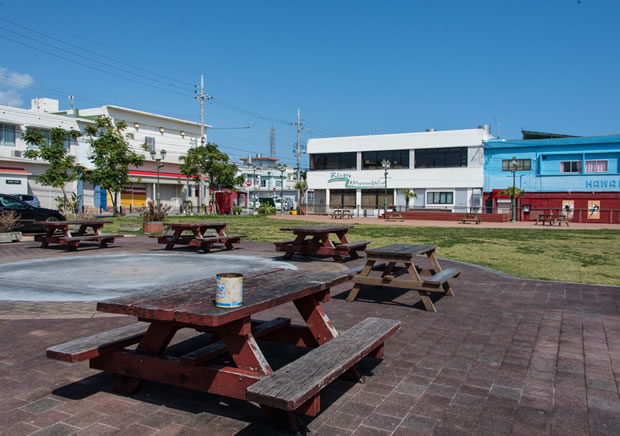 Active Park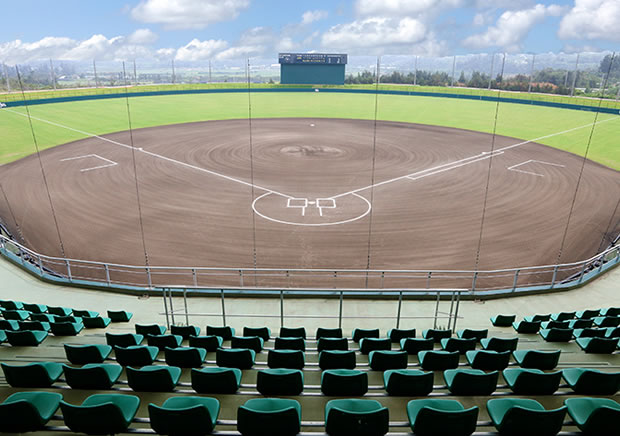 Kin Town Baseball Stadium
You can use KinTownFreeWi-Fi on the side of the grandstand, in the parking lot.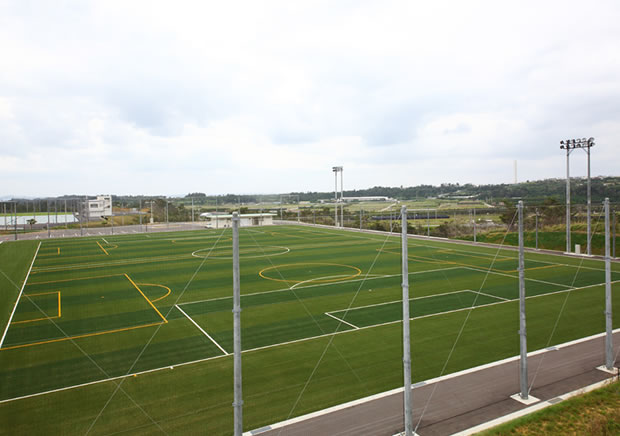 Kin Town Football Center
You can use KinTownFreeWi-Fi in and around the administrative facility, and in and around the multipurpose toilet facility.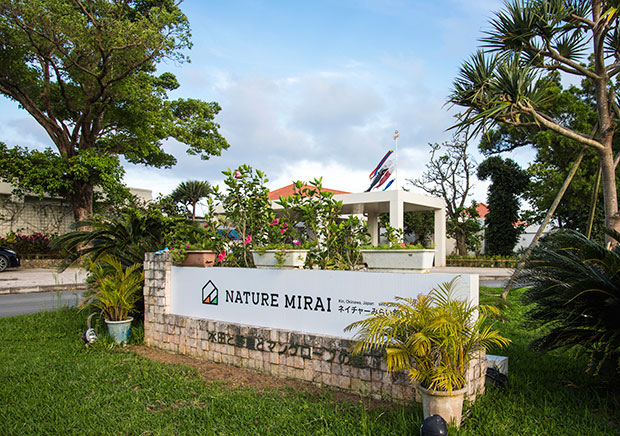 Nature Mirai Experiences
This can be used at the one multi-purpose pilotis building as well as part of the camping site.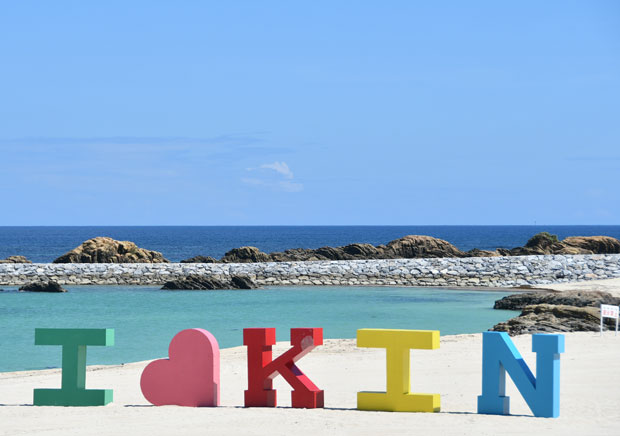 KIN Sunrise Beach Seaside Park
The management building, toilet and shower building, pilothouse, and north toilet and shower building can be used on the sandy beach in front of the management building and pilothouse.
At KIN Sunrise Beach Seaside Park, you can enjoy not only the beach but also barbecues and marine leisure activities.

KIN Sunrise Beach Parking Lot
You can use the parking lot next to Kin Sunrise Beach Seaside Park (space for approximately 260 cars, with observation facilities, toilets, and benches for taking a rest on.) From the observation deck, you can gaze out onto the pretty view of the east coast, and the I♡KIN objet d'art is also a good spot for taking photographs!
Connecting to KinTownFreeWi-Fi
STEP 1: Configure the SSID
On the Wi-Fi screen, please select the SSID (wireless network) "KinTownFreeWiFi"
*Make sure that your Wi-Fi is turned on
Android: Settings > Connections > Wi-Fi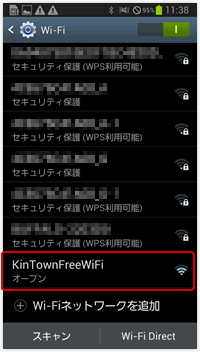 iPhone and iPad: Settings > Wi-Fi > Select network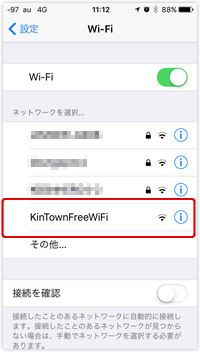 STEP 2: Open your browser. The terms and conditions are displayed
Read the terms of use. If you agree to these terms, select "I accept" at the very bottom
*If you do not agree to these terms, you cannot use KinTownFreeWi-Fi. Thank you for your understanding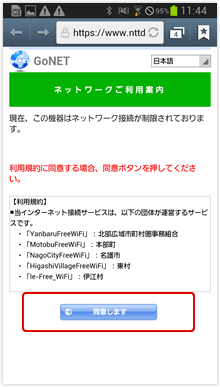 *If the terms of use are not displayed, please close your browser and open it again
STEP 3: KinTownFreeWi-Fi is available between 8:00 a.m. and 12:00 p.m.
After you select "I accept," you can access the internet through KinTownFreeWi-Fi
*Some websites will not be available. Thank you for your understanding
You can use KinTownFreeWi-Fi between 8:00 a.m. and 12:00 p.m.
You will need to agree to the terms of use again every 24 hours
*The terms and conditions screen will be displayed again