Activities & Shopping
Cheers!
Open the door! Feel welcomed anytime!
A bar filled with singing and laughter, Cheers
Weekend in the newly-opened land. Around 8 o'clock, people started gathering in the streets. Although it was a bit early, I went to a store that had just opened. From inside the shop, I could hear cheerful voices singing.
"As soon as we put on a popular song, everyone starts singing!" says the owner, Tazaki-san.
"It gets quite loud when the people start singing along the music, but everyone who lives nearby understands. When we first started, we tried to keep the volume low, until a lady in the neighborhood told us that we won't be able to attract customers that way. So we've been blasting music since then. I really appreciate her kind words."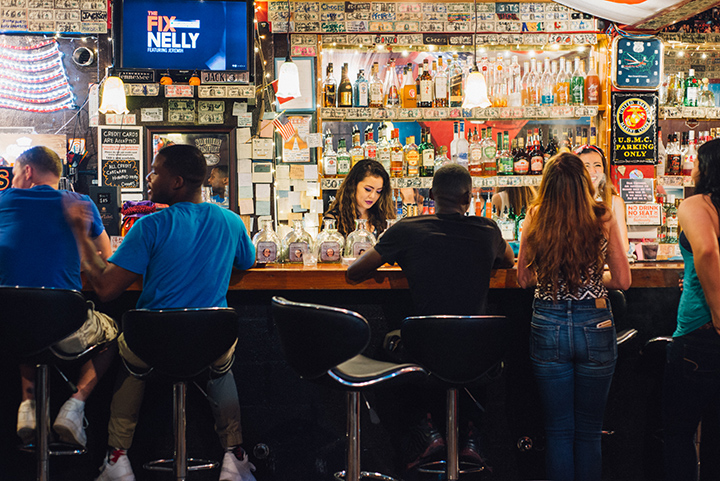 The bartenders are beautiful ladies who are friendly and easy to talk to.
I asked for a drink they would recommend, and they made me a gorgeous-looking drink right on the spot.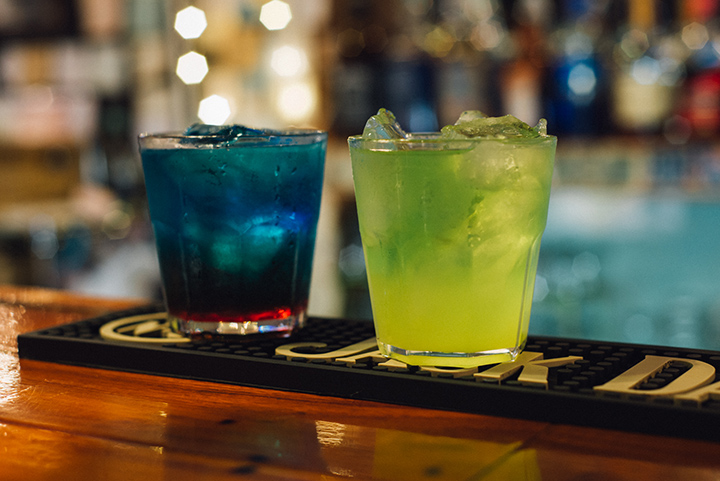 I asked for the name of the drink, but it turned out to be an improvised drink that was made to look pretty. Their playful attitude made the place even more fun.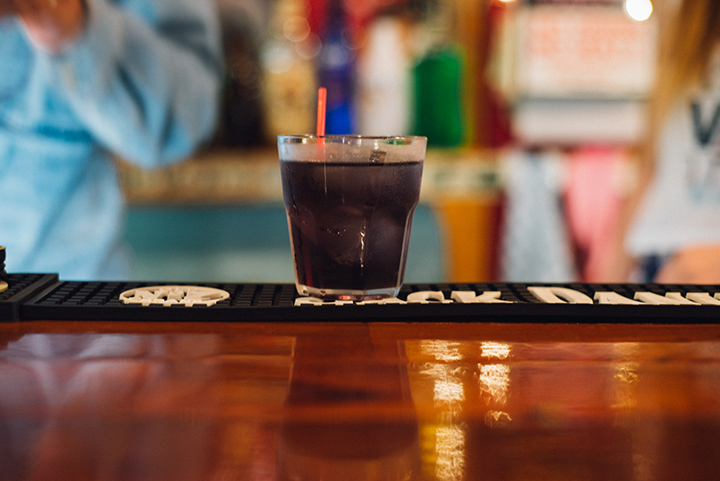 Cheers's most popular drink is a purple drink called "California's Most Wanted". Among regular guests, it's commonly referred to as "the purple drink".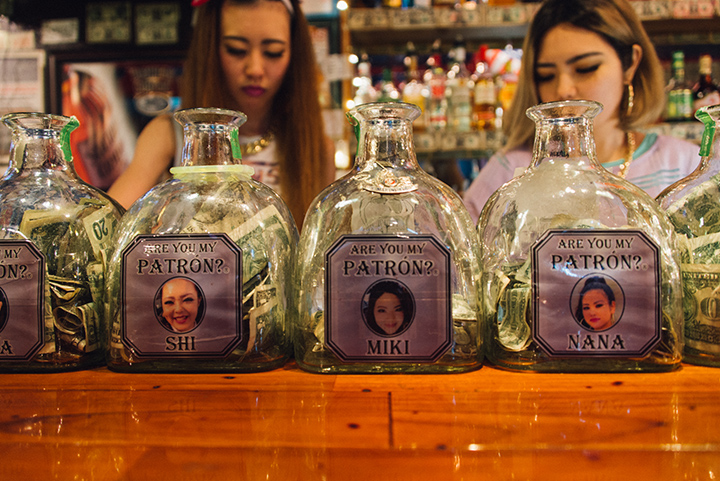 On the counter is a tip jar with the bartenders' faces. I got the feeling that I had to tip everyone, but I also wondered how the regular customers were doing.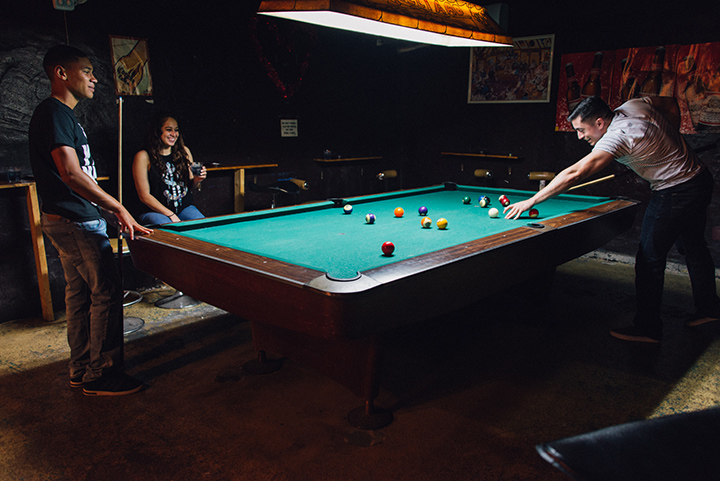 If you order drinks, you can freely use the billiards table in the back for free. This seems to be the rule in the neighborhood, not just at Cheers.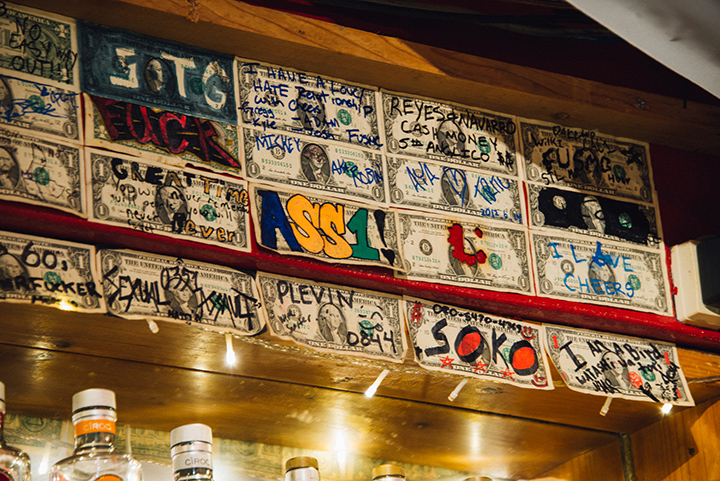 For payment, you can use Japanese Yen, dollars, and credit cards. Some of the customers initially deposit a sum and let the bar deduct from it, while some other customers just ask the shop to put their change towards their next drink. What a wonderfully trusting relationship.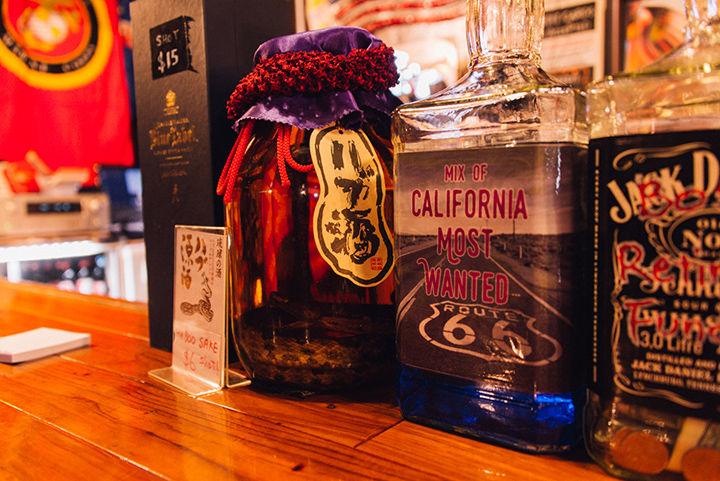 Habu snake liquor is usually reserved for people who lose their bets! (Old-timers from Okinawa might love it, but it's most likely unpleasant for foreigners.)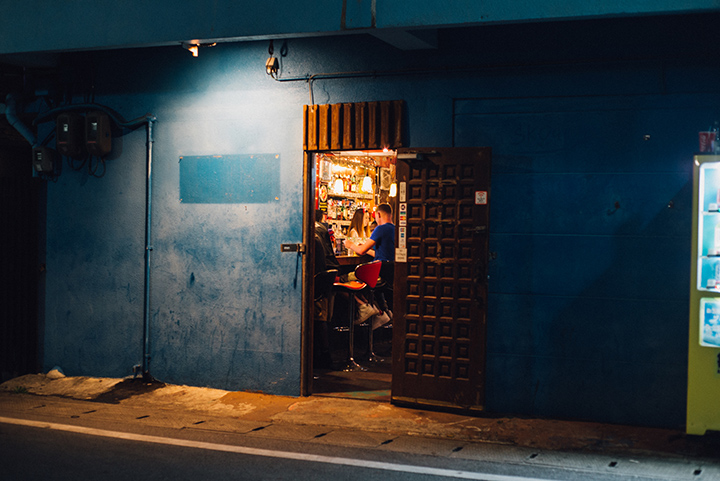 Cheers is open only during Fridays and Saturdays.
It is a bar frequented by many young marines just recently stationed here from the United States, but many of the marines have also made friends with Japanese people. Some of the marines often talk about how they were taken to a fishing trip. There are also female patrons. Cheers is a place that can be enjoyed regardless of nationality, age, and gender.
Surrounded by foreigners, you can order "the purple drink" and sing along the hottest pop songs! It's a great place to enjoy an American night!
Basic information
| | |
| --- | --- |
| Address | 4240-6 1F Kin Kin-cho Kunigamigun Okinawa |
| Car parking | Please use nearby parking lot |
| Open Hours | Every Friday and Saturday, from around 19 o'clock to 24 o'clock |
| Fixed Holidays | Monday through Thursday |
| Contact Details | 098-968-8439 |
| URL | https://www.facebook.com/CheersOkinawa/ |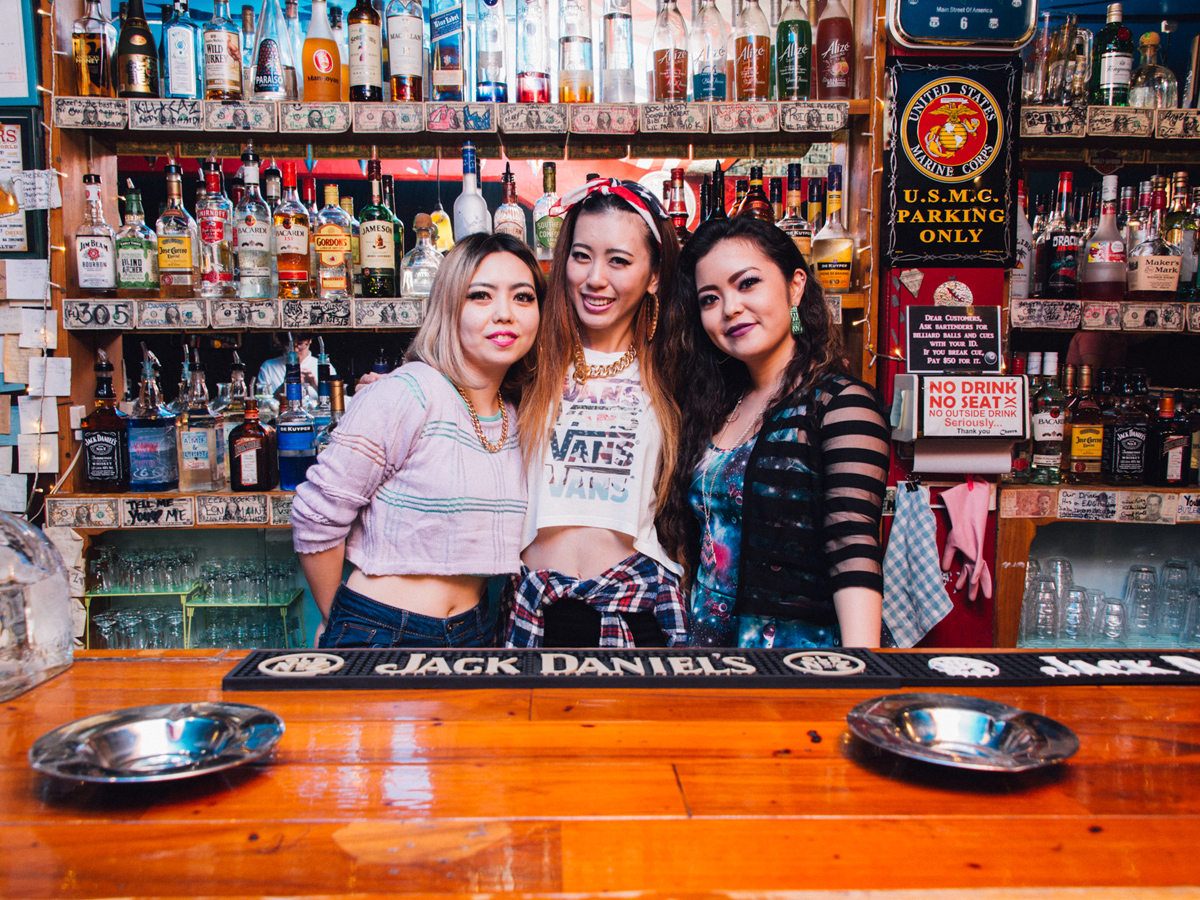 Click "Like!" if you like this article.
You will receive the latest information on sightseeing in Kin Town
---