Activities & Shopping
Kin Shuzo Distillery Company
Carefully aged for a mellow taste and aroma.
Extra time and effort produces an awamori of exceptional roundness.
The town of Kin has superlative water quality, even by Okinawan standards, and while you could never accuse the town of being big, it boasts two highly decorated awamori makers. One of those is Kin Shuzo, the maker of the rounded and easy-on-the-palate Dragon (Tatsu) awamori. Founded in 1949, the brewery is relatively young, but it gives up nothing to its older rivals in its passion for distilling.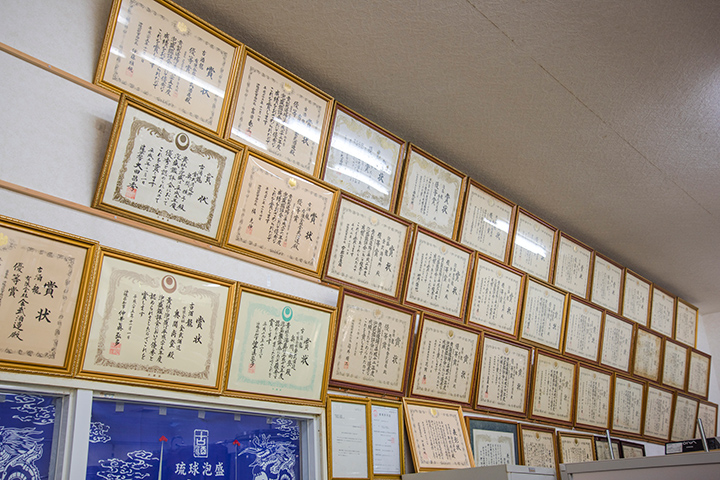 On a visit to the distiller's offices we were struck by the row after row of awards on display. Every year, Okinawa's 47 awamori distilleries enter their finest brands into the Awamori Awards, and these awards, it would appear, are testimony to Kin Shuzo's many victories down the years in categories such as Best Awamori Award and Prefectural Governor's Award.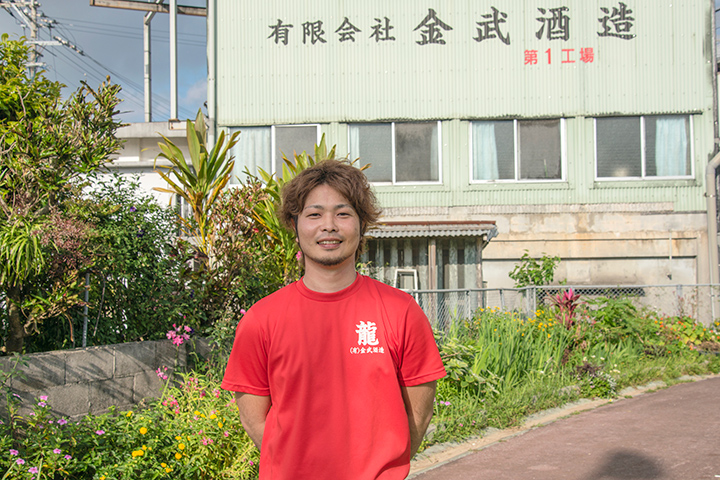 Guiding us on our tour of the distillery is the son of the current president, and fourth generation distiller, Takatoshi Okuma. With the distillery founded by his grandfather and passed down to his father by his grandmother, Takatoshi grew up with awamori distilling in his blood. He says that he swore to himself as a junior high school student that one day he would take over family business. Studying fermenting techniques as part of his degree at an agricultural university in Tokyo, he gained on-the-job experience at a shochu maker in Kagoshima before returning to Okinawa. He also currently occupies the post of chairman of the youth section of the Kin chamber of commerce and industry.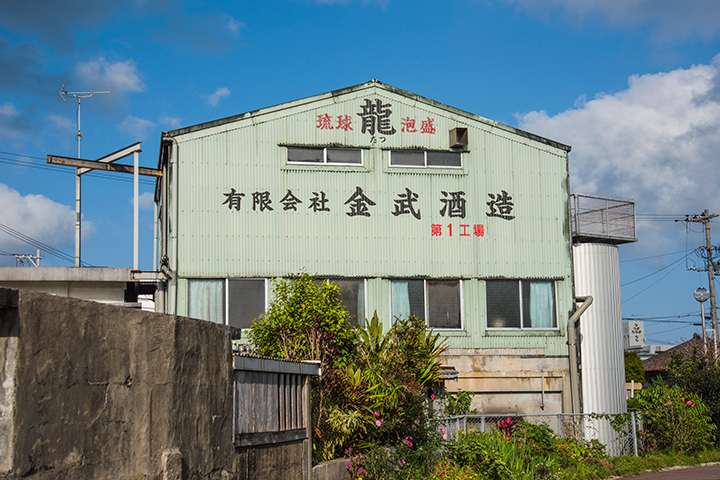 This is Kin's Distillery No. 1, unchanged since it was first founded in Kin in 1949. "The distillery doesn't have a sales manager, we rely on locals who love our awamori to function as brand ambassadors. We are extremely grateful to them. I also want to give something back to the area so we've produced a shochu called Kin no Homare using a local speciality, the water taro (called tarm in the local Okinawan dialect). I'm bringing my experience in this area to the process, and we are currently at the experimentation stage." says Takatoshi.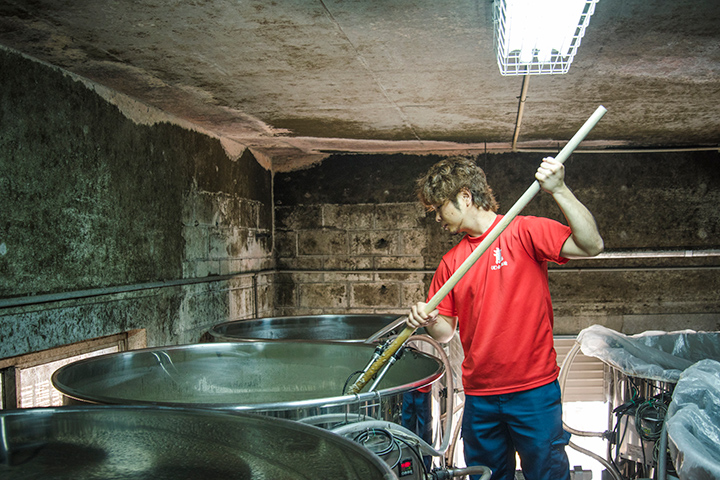 Generally speaking, following distillation the lion's share of awamori is aged for 3-6 month before being shipped for sale. However, it is said that the longer it is aged, the greater the body and roundness of the awamori becomes. Kin Shuzo's particularity is that it is scrupulous at every stage of the production process, and invests the time required to draw out the plethora of hidden flavors within its awamori. Remarkably, Kin Shuzo lays aside half of all the awamori it produces for aging and marks it with its date of production.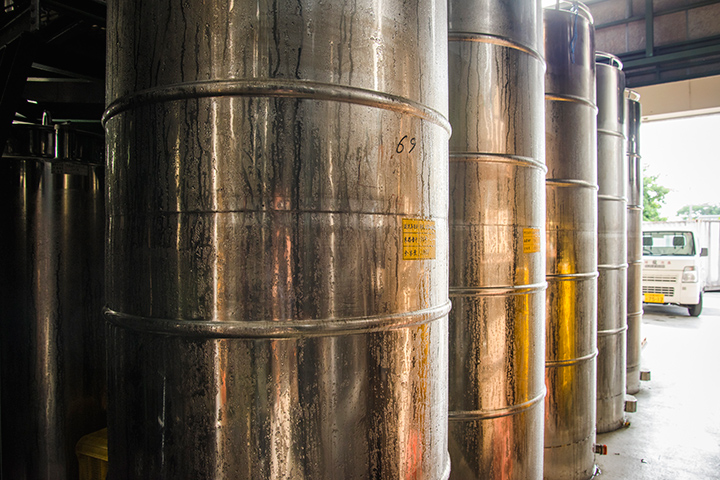 As might be expected, the storehouses are crowded with row after row of aging awamori. Even the most affordable brand, Gold Dragon, is blended with 51% of three year old awamori, and the taste is convincingly rounded. Kin Shuzo also has awamori which it has been aging for over 20 years in limestone caves, where the temperature hardly ever changes. It offers limited quantities of this awamori for sale, and, wow, wouldn't we like to taste this?!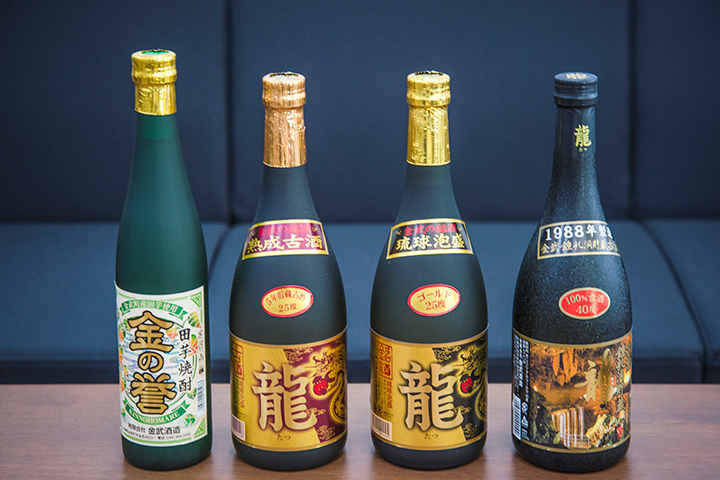 Has your interest in Kin Shuzo's meticulously produced awamori been piqued? Well, for those who'd like to taste it, you could do a lot worse than visiting an izakaya in Kin Town. If you'd like to buy it as a gift, why not drop by the likes of Uegusuku Liquor Store or Tatsu-no-Kura in Kin Town?
Basic information
| | |
| --- | --- |
| Address | 4283-1 Kin, Kin Town, Kunigami District, Okinawa Prefecture |
| Car parking | Parking available for two cars |
| Open Hours | 8:30〜17:00 |
| Fixed Holidays | Sat, Sun |
| Contact Details | 有限会社 金武酒造 |
| Telephone | 098-968-2438 |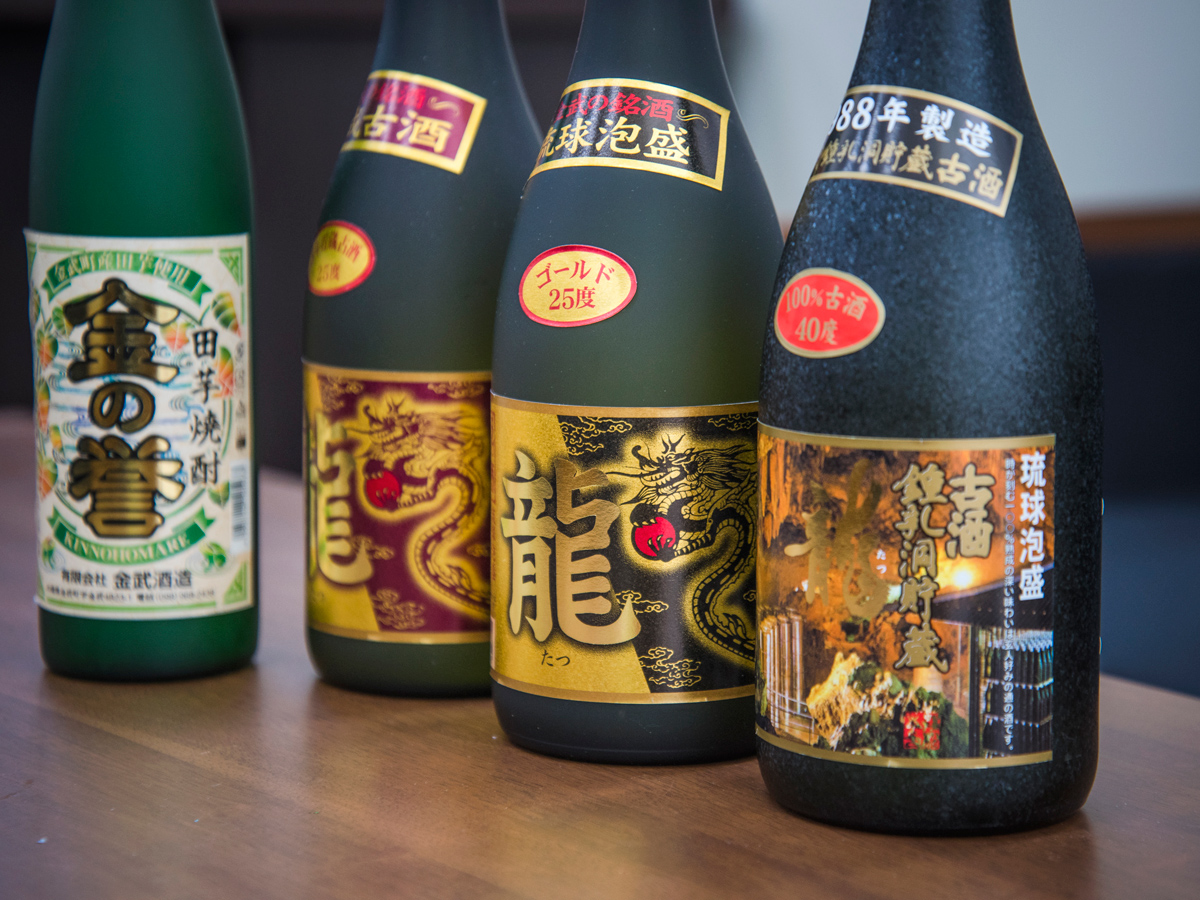 Click "Like!" if you like this article.
You will receive the latest information on sightseeing in Kin Town
---