Accommodation
Ocean Hills Chouraku Stay
A popular "social town" is very nearby! Guest rooms with an ocean view are located in the village.
Ocean Hills Chouraku Stay, located in the small village of Kinchou, has facilities perfectly suited to people traveling in small groups.
Rooms are available in both Western and Japanese styles.
Enjoy gazing upon the blue ocean together from the ocean view room.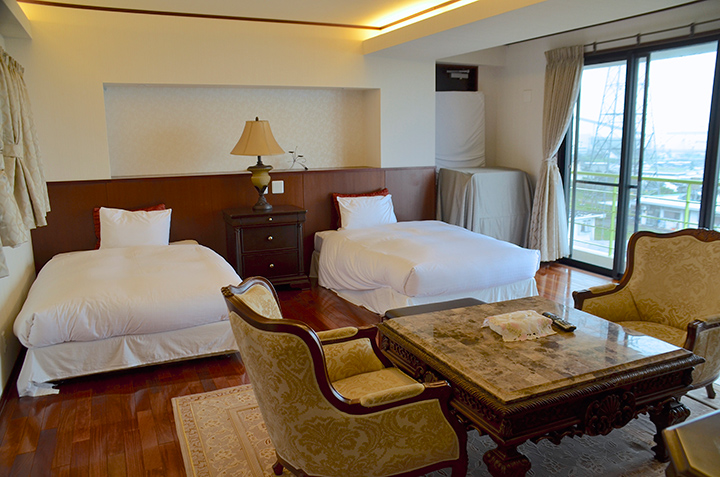 The spacious 45 square meter Western-style rooms accomodate three guests.
These rooms also boast bathrooms with a view.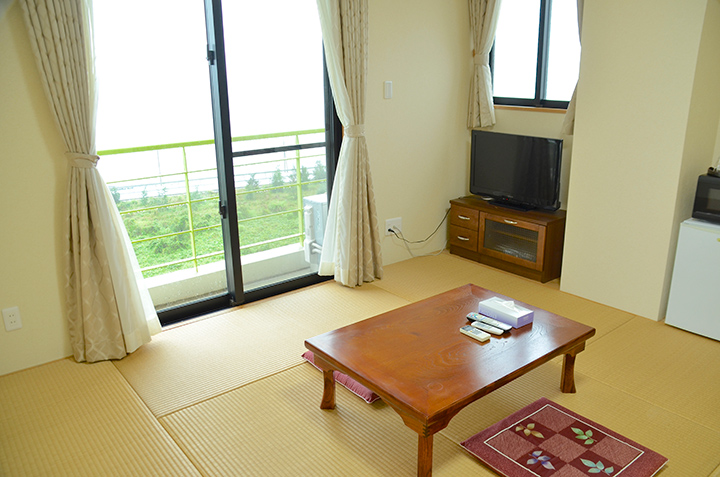 The Japanese-style rooms are eight tatami mats wide and accomodate four guests.
This room is recommended for families with small children.
Although it does not have a kitchen for cooking, it is fully equipped with a bath, toilet, refrigerator, and television.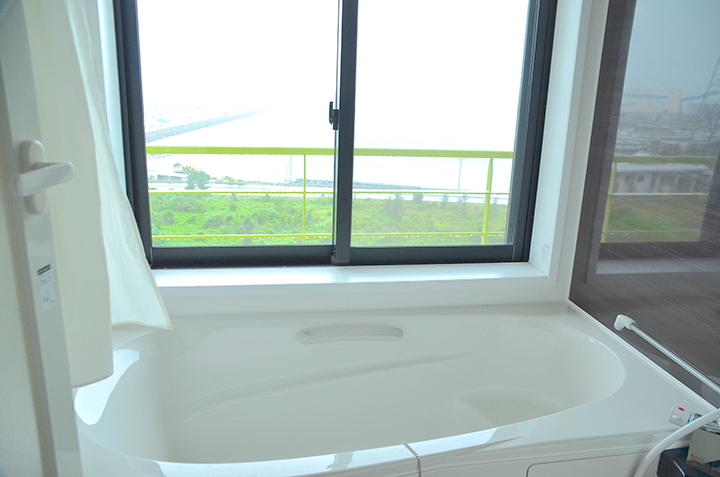 Located a few minutes walk from the facilities is Shinkaichi, a sightseeing spot that is emblematic of Okinawa.
This ""social town"" is spread out before the gates of the American military's Camp Hansen. A fusion of Showa-era Japan and 60s and 70s America, this town's unique worldview is truly impressive.
This exotic town's appearance changes between noon and night, and is perfect for taking a stroll.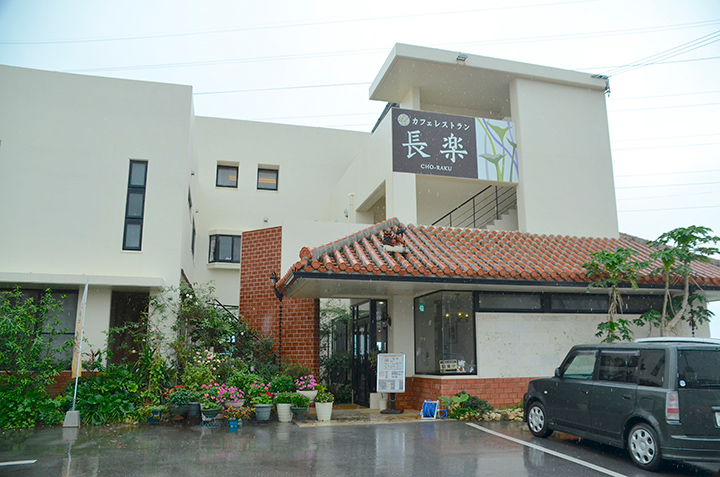 Also, Cafe Restaurant Chouraku is located on the first floor and is known for using Kinchou's local specialty, tamu in their cooking. Enjoy gourmet cooking on site.
Happily, as a special gift, for every two nights of your stay, select a lunch from one of our many menus, including ""tamuzen,"" a lunch featuring all kinds of Kinchou's specialty tamu.
By all means savor not only the traditional tamu cuisine, which is eaten as a good luck charm for the prosperity of one's descendants, but also the popular western menu and sweets created by shop's the chef and owner, a graduate of Cordon Bleu London.
Basic information
Address
4348-15 Aza Kin, Kin-chou Kunigumi-gun, Okinawa-ken
Car parking
Parking available
Open Hours
Kariyushi Ltd., Kariyushi Condominium Division
Contact Details
098-866-7377
URL
http://kariyushi-condo.jp/rm_area/rm_kin/
Remarks
*Available starting from 2 nights

• Facility type:one room.
• Number of rooms:Japanese & Western types, 1R each.
• Checkin:2:00~6:00, Checkout:11:00.
• Closing time:none.
• Internet:none.
• Restaurant:yes(closed Tuesdays).
• Smoking:smoking on premises prohibited.
• Payment:pre-approval necessary.

Facilities:
[Japanese-style]
• Four futons.
Can accomodate a total of four adults + two preschoolers sleeping beside them.

[Western-Style]
• Two single beds.
• One extra bed.
Can accomodate a total of three adults + two preschoolers sleeping beside them.

[Common Features]
• 32inch LCD TV.
• Air conditioning.
• Air purifyer (Japanese-style only).
• View bathroom with a private view of the ocean (Western-style only).
• Bathroom with windows and a washlet-equipped toilet seat (Japanese-style only).
• Classic desk and chair set (Western-style only).
• Landing table (Western-style only).
• Tea table • zabuton cushions (Japanese-style only).
• Closet.
• Terrace.
• Slippers.
• Down comforter.
• Hair dryer.
• Electric pot.
• Night wear.
Amenities:shampoo, conditioner, bodysoap, bathtowel, facetowel, toothbrsh, hairbrush, cotton swabs.

Other:
• Upon arrival, check-in will be on the first floor at the front register of Cafe Restaurant Chouraku. Check-in is from 3:00~6:00. Please be puntual.
• You can enter the room starting at 3:00, however we can take care of your luggage and begin check-in procedures starting at 11:00.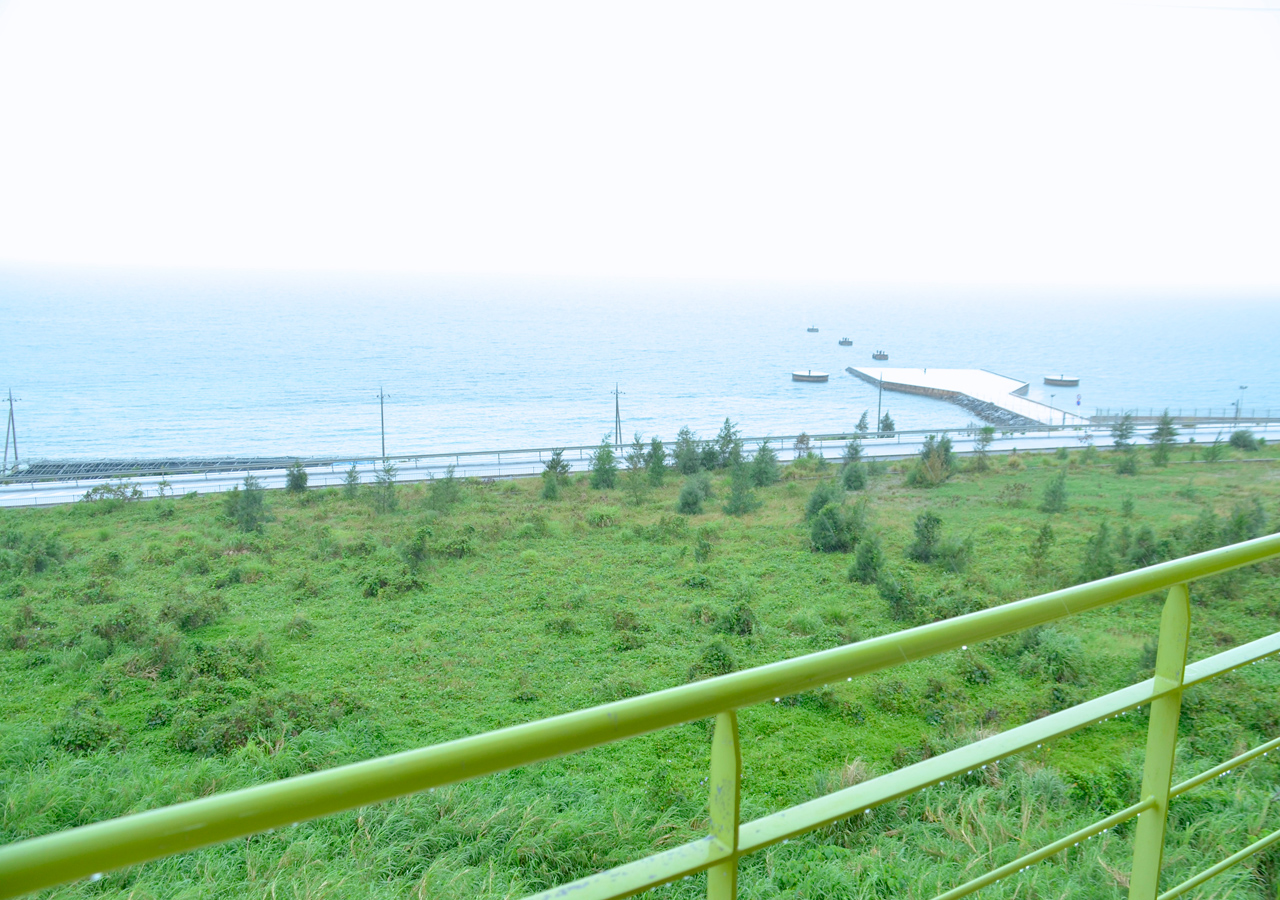 Click "Like!" if you like this article.
You will receive the latest information on sightseeing in Kin Town
---