Activities & Shopping
Mangrove Canoe Experience (in Fukurasha)
Drink in nature as you pass through the mangrove trees. Let's take on the exhilarating canoe experience!
Located in the center of Okinawa's main island in Kin-cho, about an hour's drive from Naha Airport, there's a rare place on the island where you can get in touch with the nature of Okinawa. How about coming out to enjoy the nature and the sights around Oku-kubi river, as part of the "Mangrove Canoe Experience", held by Fukurasha-ya in Kin-cho,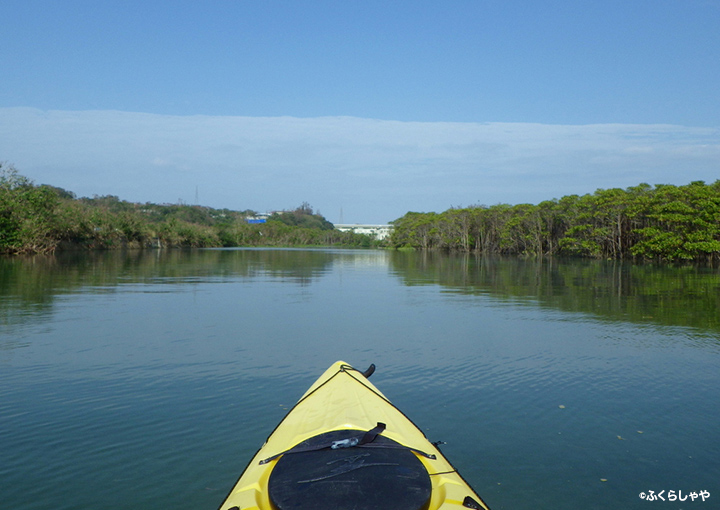 Flowing to Kin-cho from it's source in Onna-son, the river and it's surrounding lush, nature is not too far from the Pacific ocean, and selected as one of the 500 must-see spots in Japan.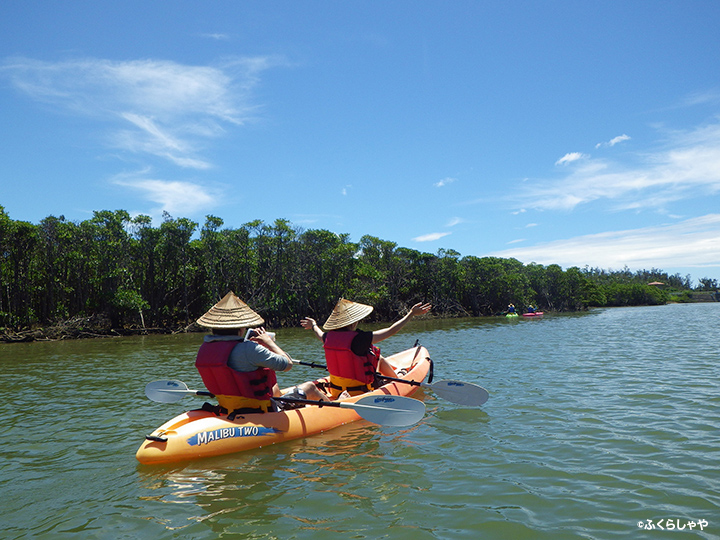 The canoe experience is only operating during high tide. The open hours will changed based on the tide, so please make sure to call or ahead or reach out on our website to make a reservation. The tour starts and ends in a facility known as "Nature's Future Building", where you can also book a room over night. It's close to the mouth of the Okukubi river. If you pack enough to close, even if you get wet, you'll enjoy your time.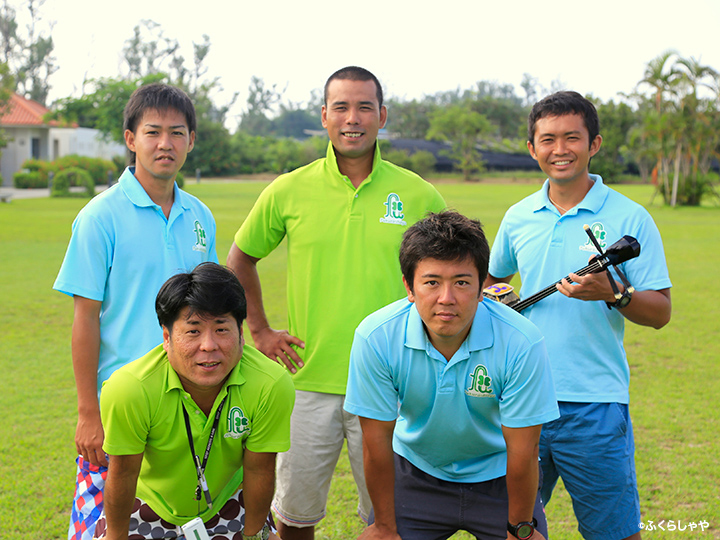 The tour comes with a guide, and can either be taken as a 1-hour or 2-hour course. The route is the same for both, but the 2-hour course allows you to leisurely explore the waters surface, with more details from the guide. Of course, the 1-hour course is satisfying as well. Being able to use it as it fits your schedule is a great perk. "We guides will show you along. We work for a tour company so you can ask anything for some fun travel tips", said the manager Mr. Igei.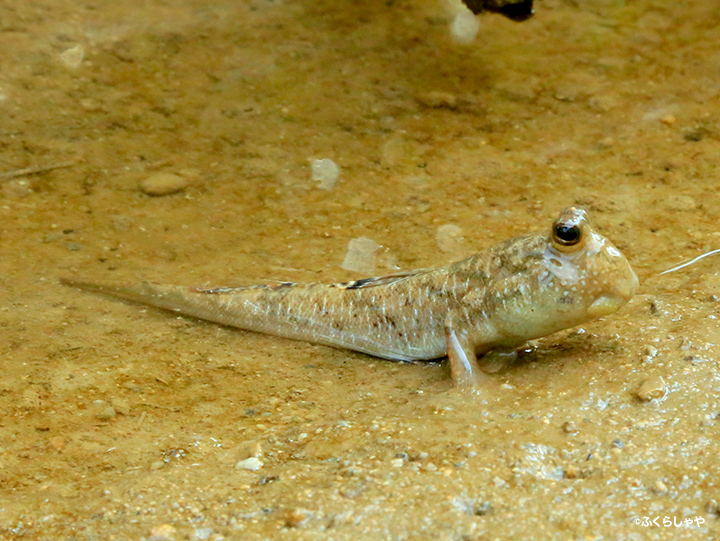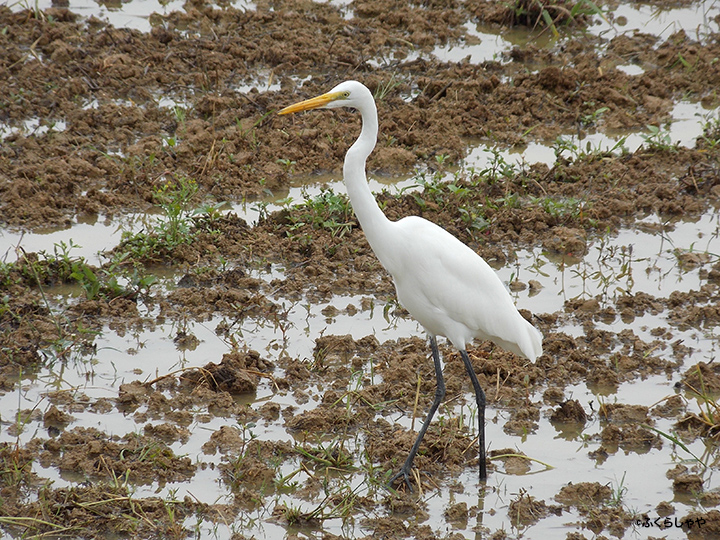 There are four types of mangrove trees that are very rare in Okinawa. One thing that many people love is to look at closely at the trees growing along the Oku-kubi river. Apparently in this river area there are many mudskippers ("tontonmii" in Okinawan dialect, see image above), white-feathered heron's, soldier crabs and more.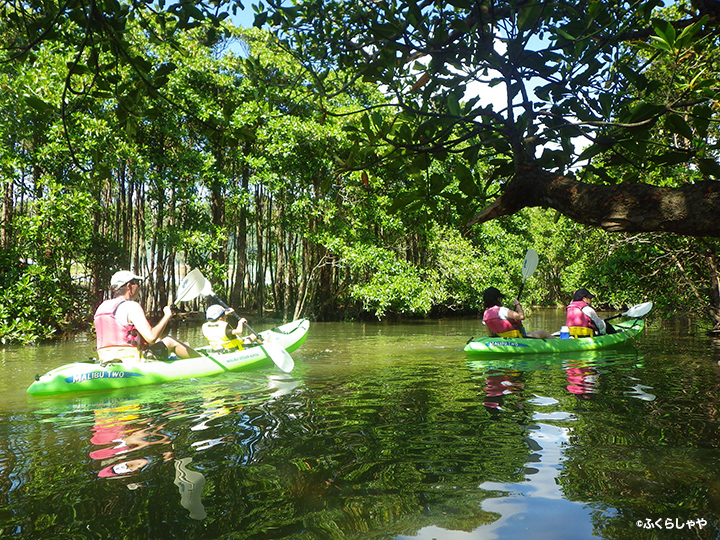 Unlike the ocean, this course is smooth and relaxed so it's great for beginners too! Feel free to step into a canoe, making for an exciting, shocking and happy memory you'll never forget.
Basic information
| | |
| --- | --- |
| Address | 5805 Aza-Kin, Kin-cho, Kunigami-gun, Okinawa |
| Car parking | Parking available (20-30 cars) |
| Open Hours | 8:30〜17:30 (Reservation/Desk Hours) |
| Fixed Holidays | January 1st and 2nd |
| Contact Details | Fukurasha |
| Telephone | 098-968-3311 |
| URL | http://www.kin-eco.com/ |
| Remarks | Course: Oku-kubi River Grove Canoe (takes about 2 hours)/laid-back mango grove tour (about 1 hr)   - Target Marketing: 1st Timers   - Tours are held only during high tide. Please check what time your run starts before signing a contract ......- Sign-ups for the tour are also accepted at the Nature Future Building, ..... Based on the state of the tide, courses and tours may change in time.....- One guide can lead a group of up to 12-13 people at best. (Organization/School Discounts/House reorganizing)........- We kindly ask that your child be supervised by an adult. .......- You can bring a change of clothes to switch into if you get soaked |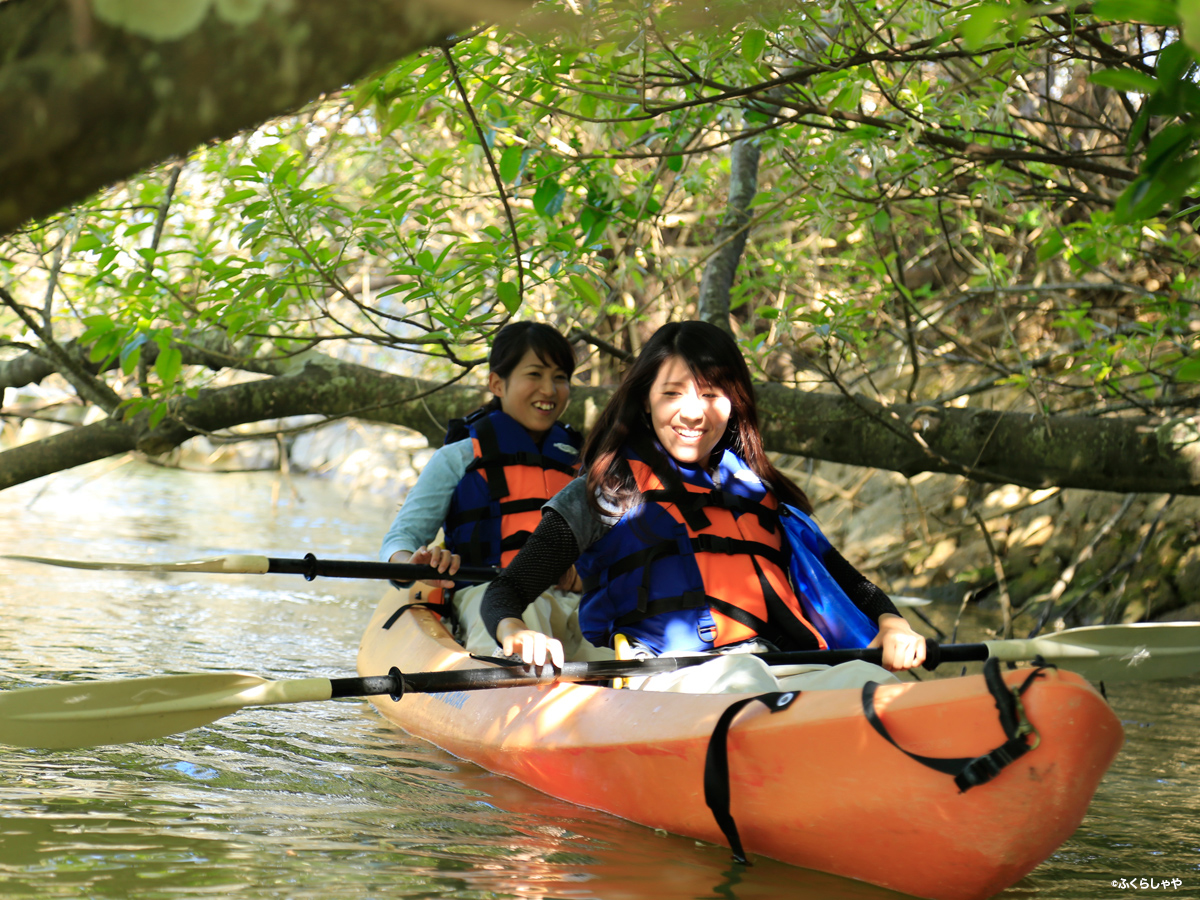 Click "Like!" if you like this article.
You will receive the latest information on sightseeing in Kin Town
---