Food
Limestone Cave, Bonsai Garden and Cafe Gold Hall
Walk through a cafe and find yourself in a limestone cave.
A unique, imagination-defying experience awaits.
Limestone Cave, Bonsai Garden and Cafe Gold Hall is a cafe which, as its name would suggest, has both a limestone cavern and a bonsai garden.
The vast floor area is around 2000 tsubo (roughly 6611 square meters), and upon paying the entrance fee and entering the cafe, you're given a map, and are able to explore inside.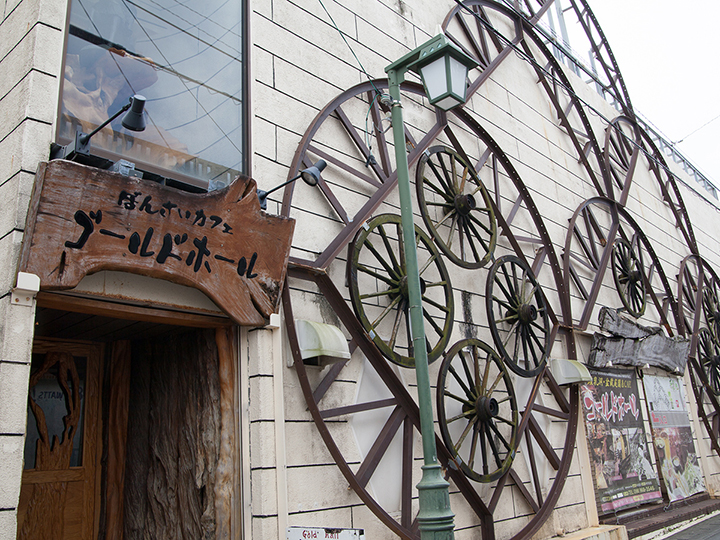 When you pass through the cafe area at the entrance, you enter the limestone cavern area.
It's a space where the cavern has been left in its natural state, and is decorated with an abundance of beautiful driftwood and minerals.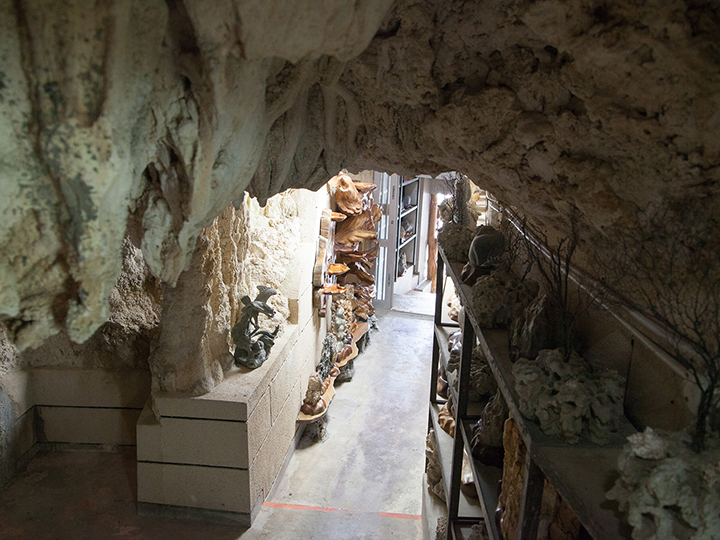 The roof is a limestone cavern.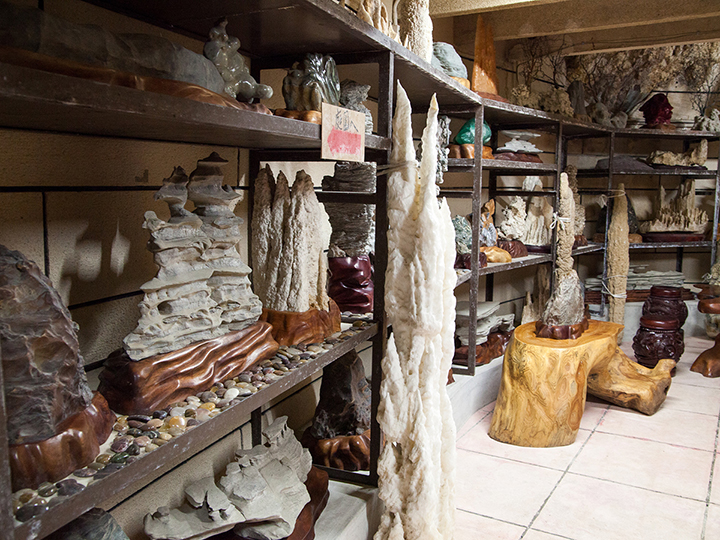 It's like a museum.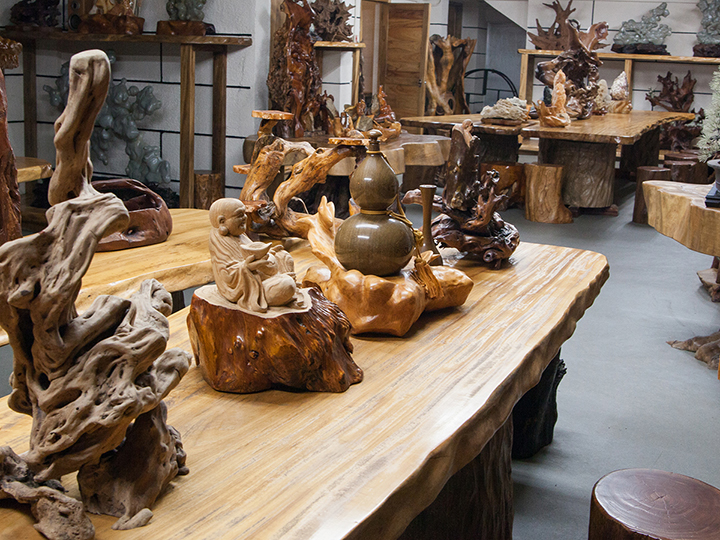 Matsuzo Gibo, the founder of King Tacos and creator of taco rice, developed this place as a tourism resource from the 1960s, and is said to have dreamed of protecting Okinawa's bonsai trees. The current owner, Mr. Gibo's granddaughter Sayuri Shimabukuro, said that her grandfather treated each and every stone laying in the garden with care.
Leaving the cavern area, you emerge into the garden area.
The scenery from the outside is another highlight.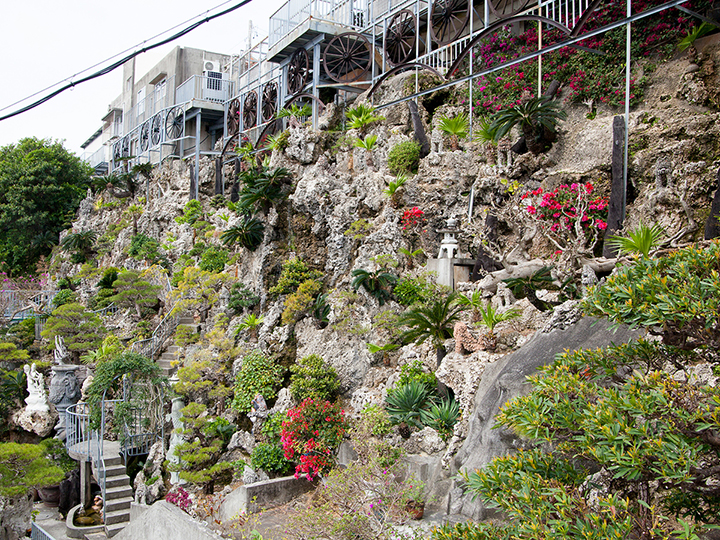 The course also includes a visit to the private entrance.
Before the area was opened as a cafe, it seems that Matsuzo Gibo actually lived there with his family.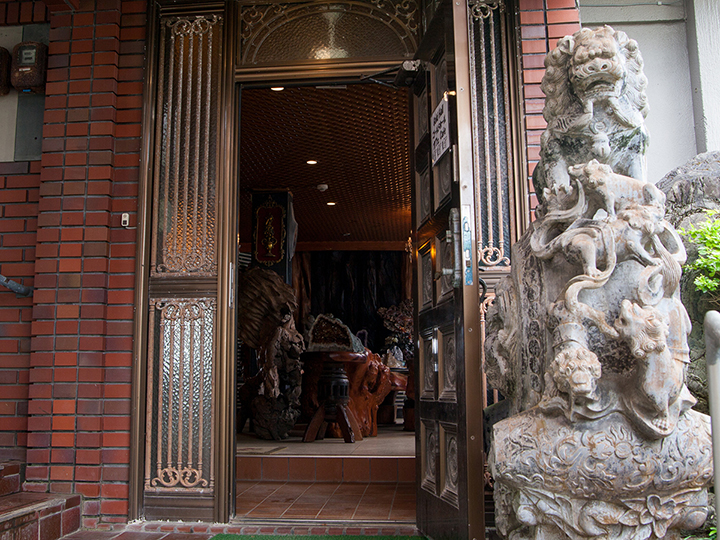 In the bonsai area, you can view as many as 100 types of bonsai, starting with the Ryukyu bonsai, and including others such as the haibyakushin bonsai.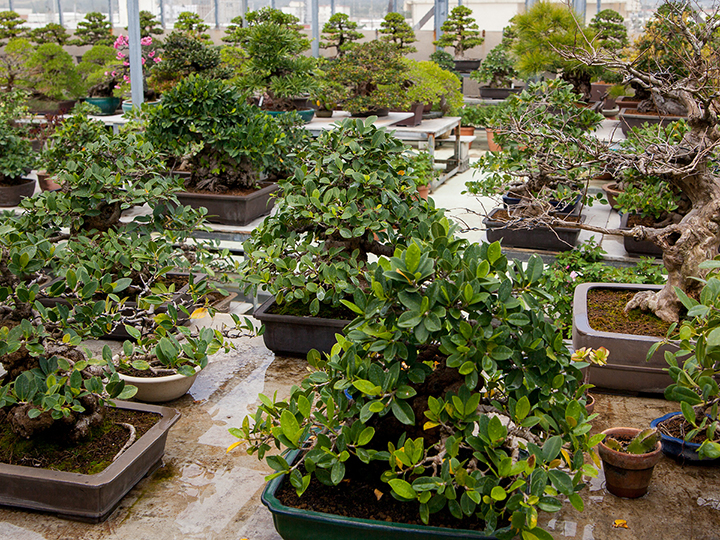 After your stroll, you can relax with a drink at the cafe, or enjoy some King Tacos taco rice.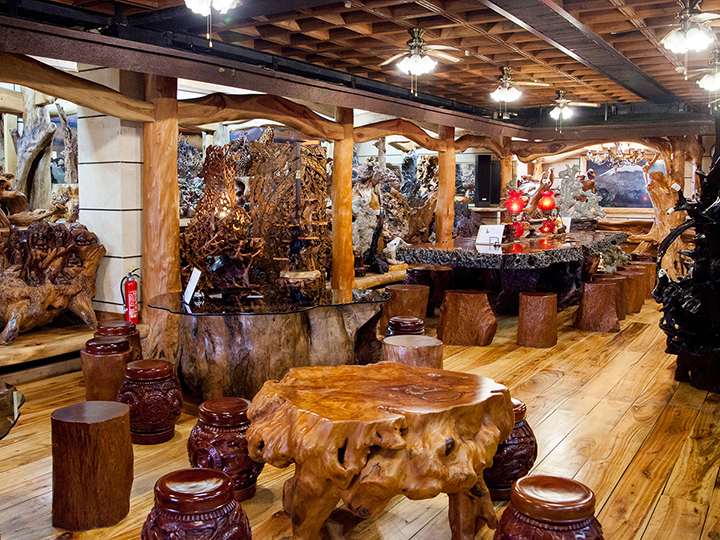 Basic information
| | |
| --- | --- |
| Address | 4272-1 Kin Kin town Okinawa |
| Car parking | Available |
| Open Hours | 9:00 - 18:00 |
| Fixed Holidays | Mon, Tue, Wed, Thu |
| Telephone | 098-968-3546 |
| URL | https://www.facebook.com/goldhall |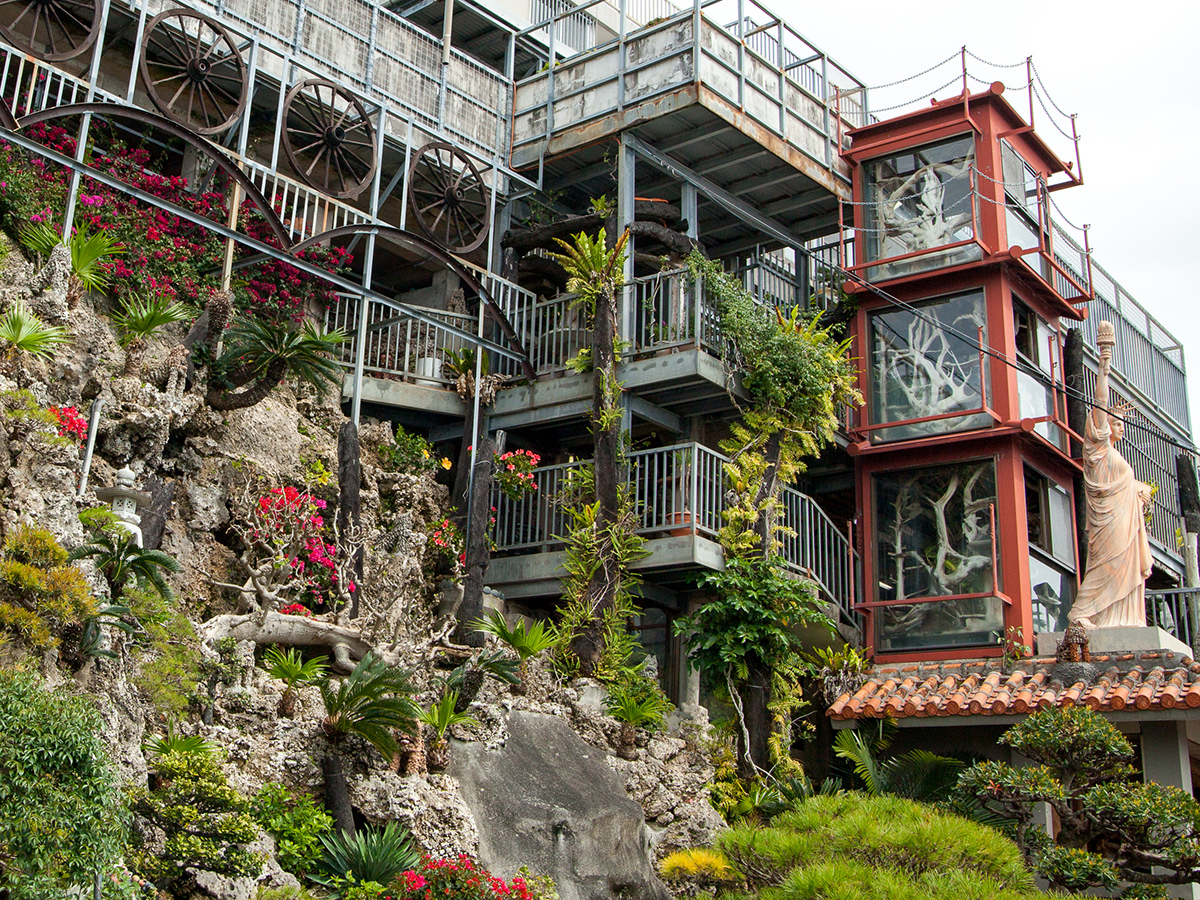 Click "Like!" if you like this article.
You will receive the latest information on sightseeing in Kin Town
---