Food
richamocha café
Take a moment to relax with some home-roasted coffee and original dessert prepared using Kin Town's speciality, "tamu".
richamocha café can be found alongside national route 329, diagonally opposite Camp Hansen Gate #1.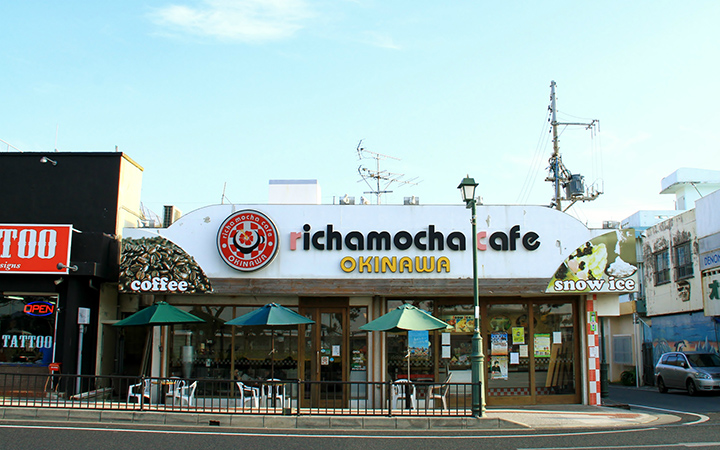 This bright, glass-fronted café is loved by local students, youngsters, wives and international customers alike as a place to relax and unwind.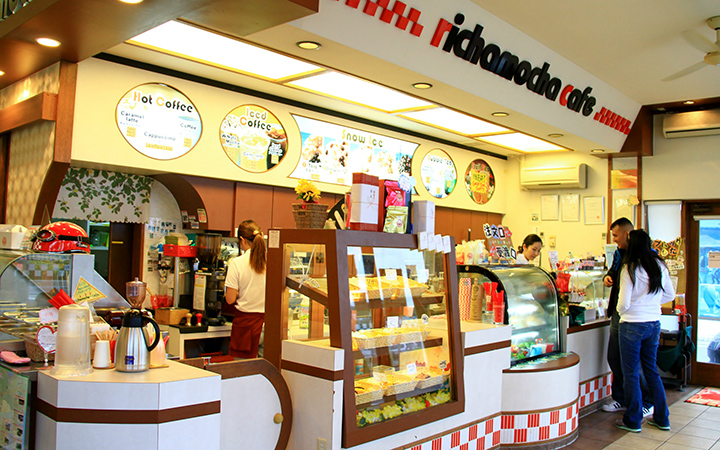 All of our home-roasted coffees are carefully drip-brewed by hand one cup at a time. Three varieties of specialty hot coffee are on offer: Americano, Italiano, and Kilimanjaro. Among these, the Italiano, which uses Sumatran Mandheling Grade 1 beans is particularly popular.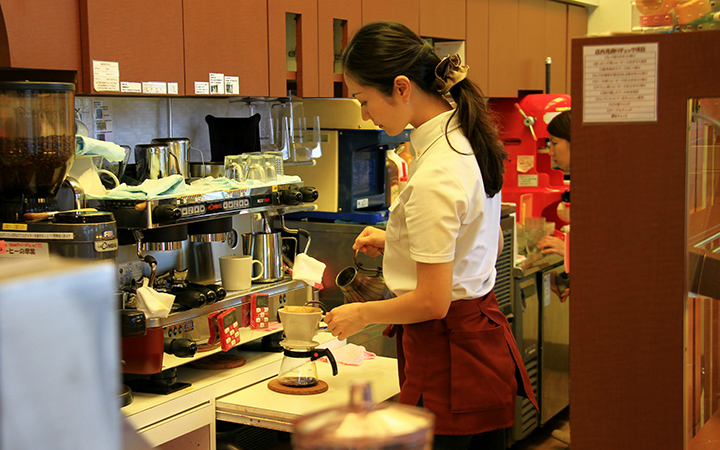 The Taimo (wet-cultivated taro) Milk Tea is particularly popular with our international customers. The bittersweet milk tea has a something of a longed-for taste and is highly recommended for anyone with a sweet tooth.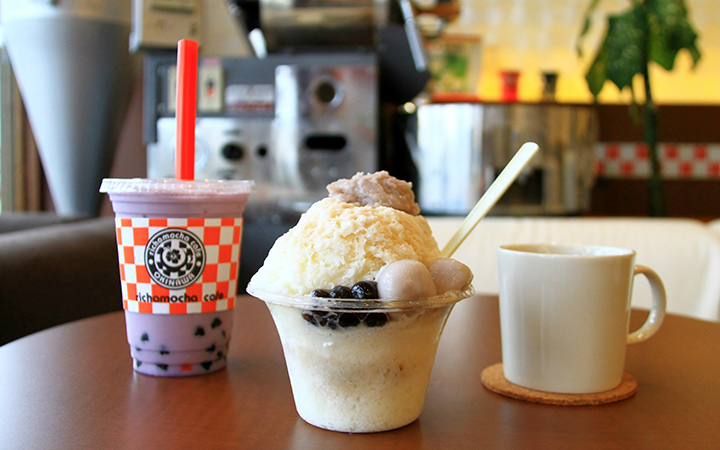 You mustn't miss the café's original dessert, "muru tamu". In the Okinawan dialect, uchinaguchi, "muru" means "all", and "tamu" refers to the local speciality, the taimo, a wet-cultivated taro. A direct translation would be "all taimo". And the ingredients give you an idea why. Milk-flavored shaved ice is topped with mashed and baked tamu sweetened with brown sugar, tamu mochi, and tapioca. No visit to Kin Town is complete without enjoying some muru tamu.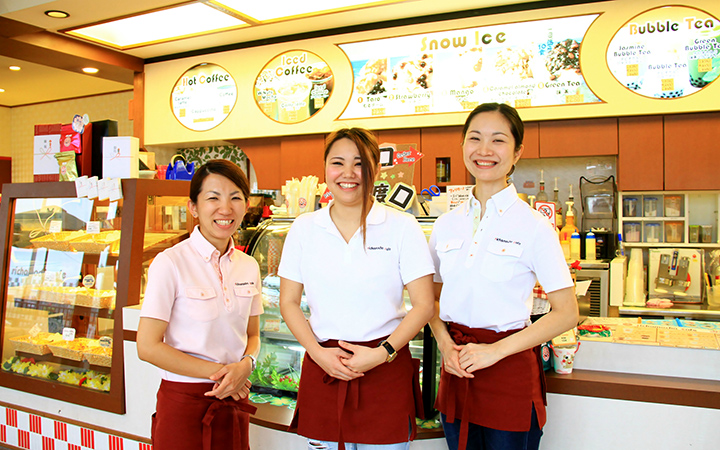 The all-female staff provide polite and attentive service and their smiles light up the café with welcoming radiance. How about taking a break from your drive with some "Muru tamu", Kin Town's specialty taimo dessert?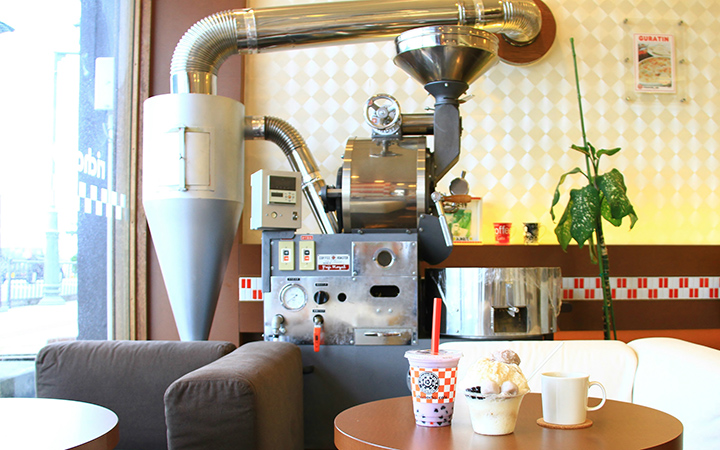 Basic information
Address
4285 Kin, Kin Town, Kunigami District, Okinawa Prefecture
Car parking
Please make use of the neighboring free car park
Open Hours
Mon, Wed & Fri 14:00 - 22:00. Sat & Sun 11:30-22:00
Last orders for meals (pasta gratin) 21:00
Last orders for snacks (sandwiches) 21:30
Fixed Holidays
Wednesday, Thursday
Contact Details
richamocha café
Telephone
098-968-5986
URL
http://richamocha.ti-da.net/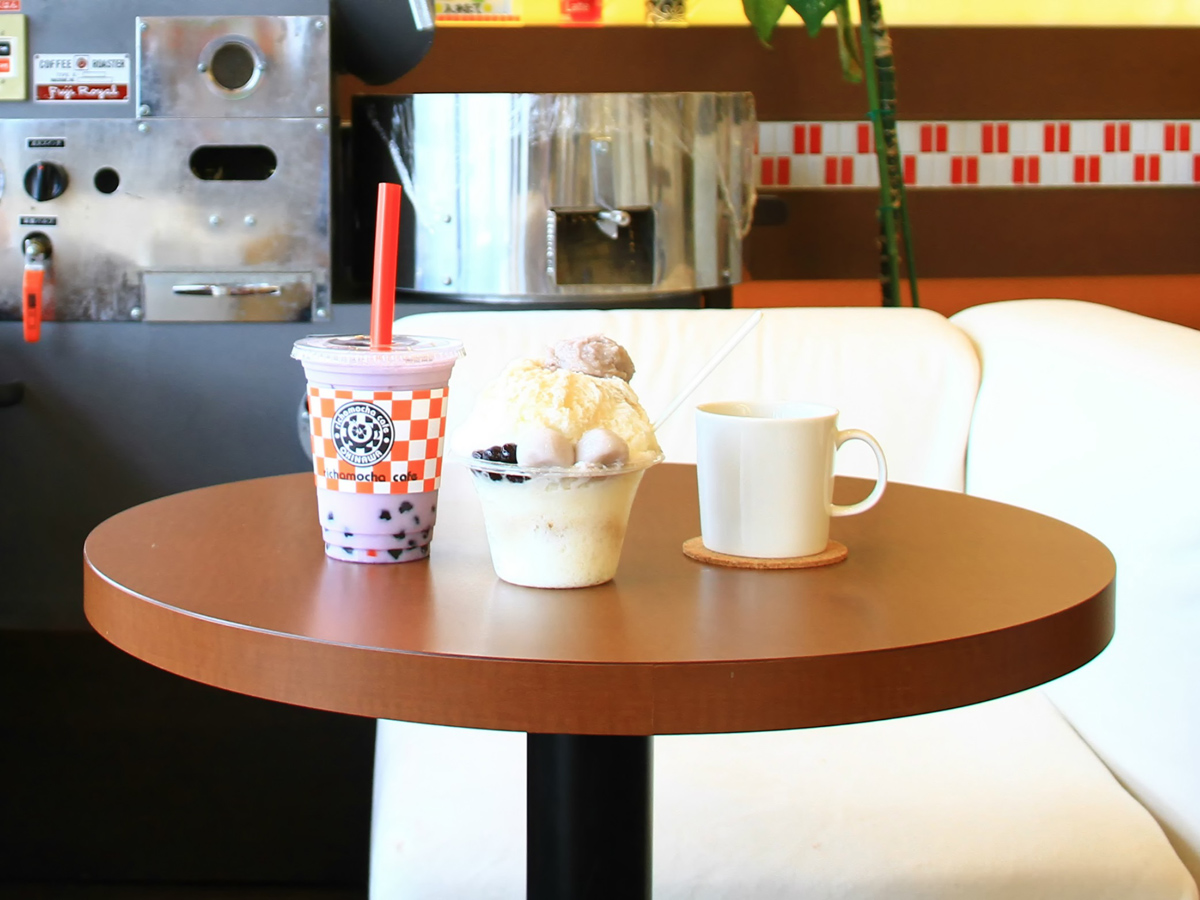 Click "Like!" if you like this article.
You will receive the latest information on sightseeing in Kin Town
---