Food
Sea Side BBQ
Feel the sea breeze with beer in hand, for an illusion of being in a foreign land. Enjoy American-style BBQ ribs.
"Sea Side BBQ" located near Igei Kaihin Koen. On weekdays, it opens at 4:00pm for American style smoked BBQ. On the weekends, it opens at 10:00am for breakfast. A go-to place for American expats in Okinawa, longing for the flavors from home. Try "smoked pork ribs" on iron hot plate first.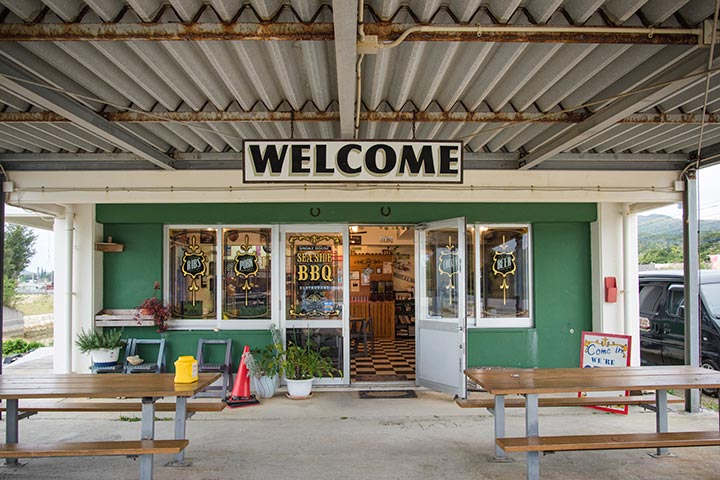 How is this for the entrance to a shop filled with American flavors?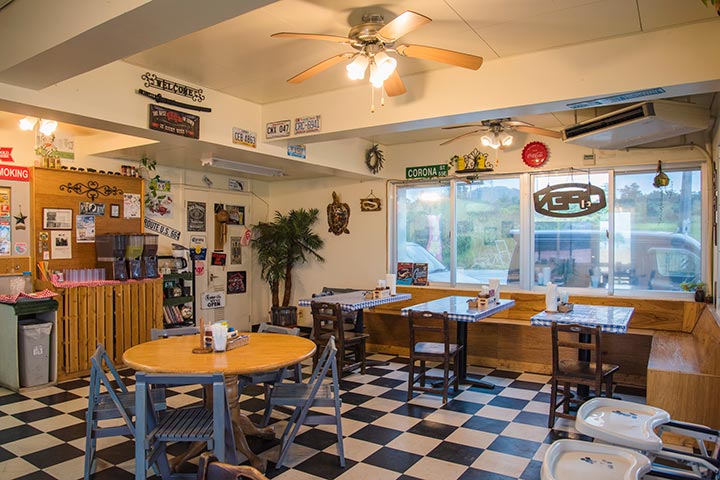 You might forget that you are in Japan, when you step onto the 2-tone floors of a restaurant decorated with American car license plates.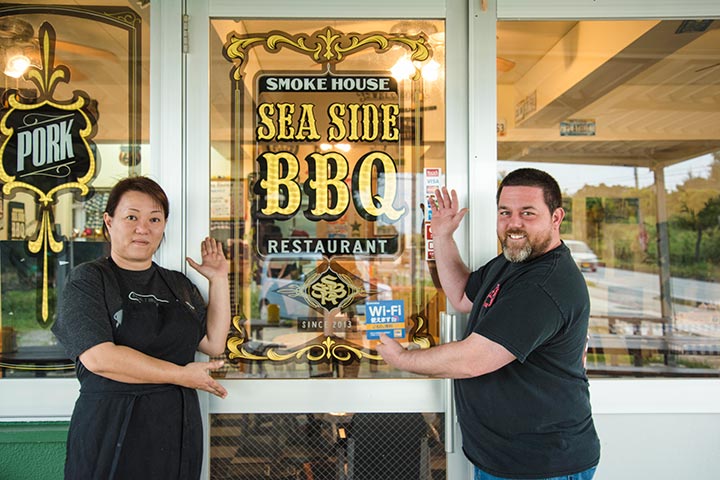 While the orders for delivery rushed in right when the restaurant opened, we managed to steal some time to talk to Mr. Tomori, the owner, and his business partner, Eddie. "I learned the cooking method to smoke and cook the ribs at low-temperature for 7 hours in the United States. The meat becomes tender and aromatic. We make the BBQ sauce based on the authentic recipes."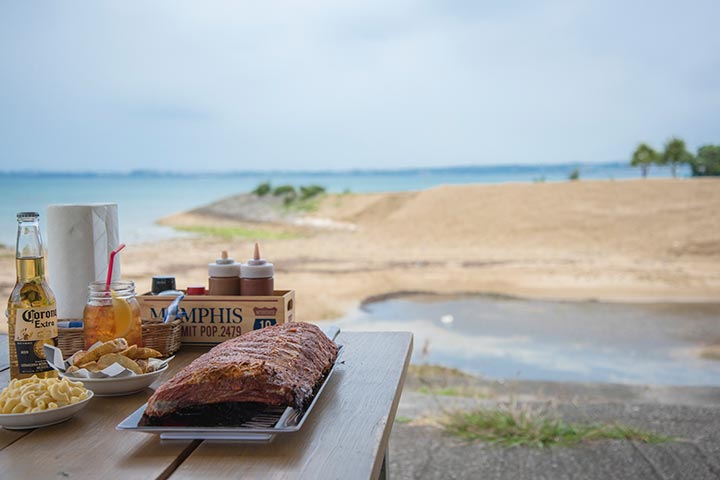 I see…well, I can't wait any longer ~! So, I ordered "Pork Spareribs with 2-sides." The ribs are offered 2 ways: dry, to enjoy the flavors of the meat itself, or with BBQ sauce (see image). Order half&half if you would like to try both. 8 kinds of side dishes are available including, mashed potatoes and cole slaw. So good! The dishes are large enough to share between 2-3 people. Grab some ribs and beer after spending a day at Igei beach, just behind the restaurant. You can definitely enjoy an American-style day during your trip.
Basic information
Address
1668-2 Aza-Igei, Kin-cho, Kunigami-gun, Okinawa
Car parking
Available (10)
Open Hours
Weekday 16:00 - 22:00 (L.O. 21:00)
Saturday, Sunday 10:00 - 22:00 (L.O. 21:00)
Fixed Holidays
Monday
Contact Details
SEA SIDE BBQ
Telephone
098-968-8900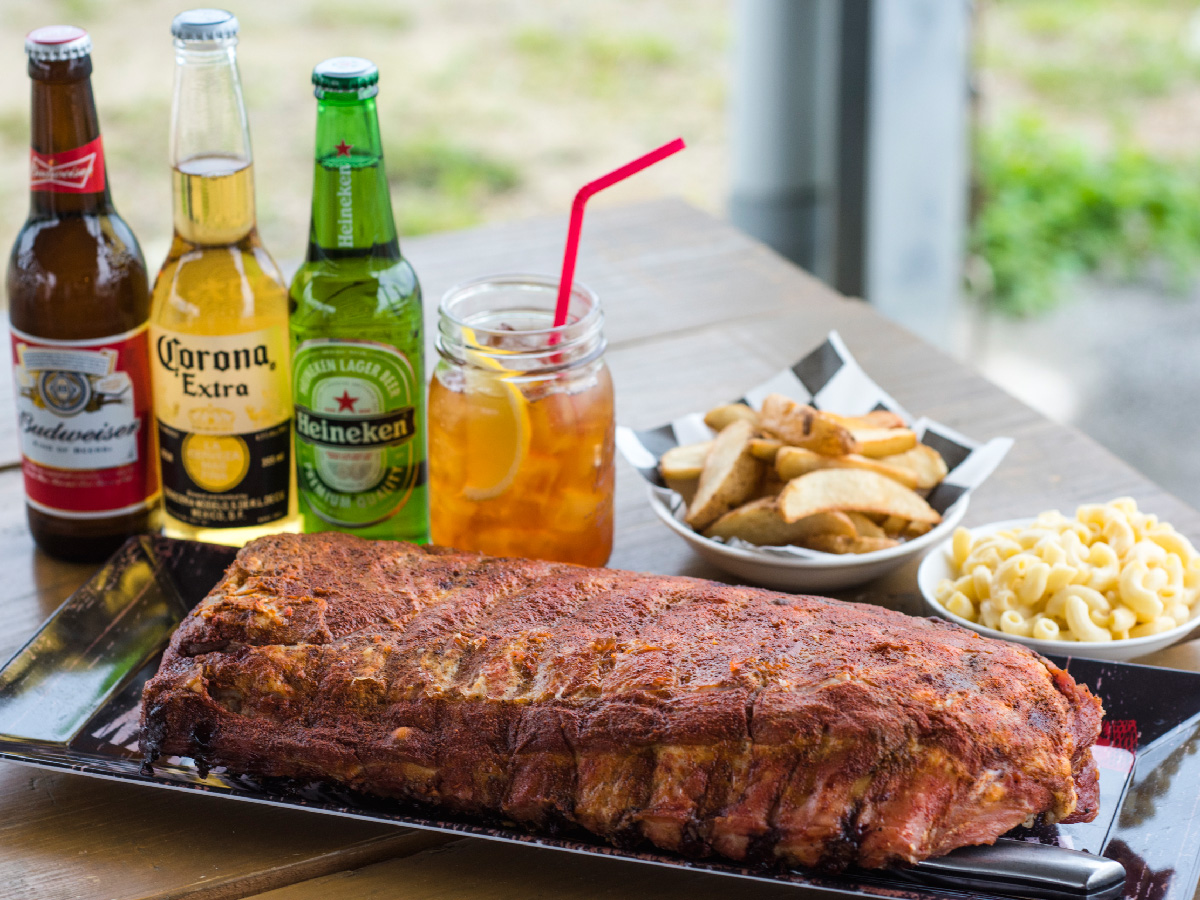 Click "Like!" if you like this article.
You will receive the latest information on sightseeing in Kin Town
---