Activities & Shopping
UNDERGROUND KIN
Our bar opens at 17:00,
Good vibes with good
selected music!
"Underground Kin" is located along the pedestrian-only road, when you enter Shinkaichi off of National Highway 329 through Camp Hansen Gate 1.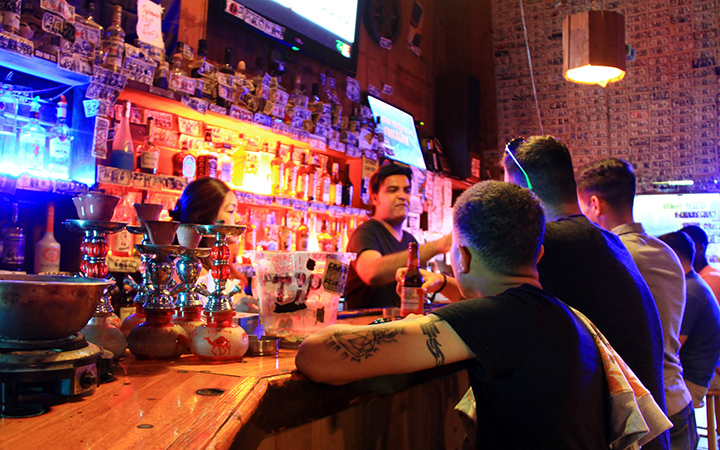 It opens at 5:00pm. Though it opens a bit early for a bar, there are some people who do arrive when it is still light out.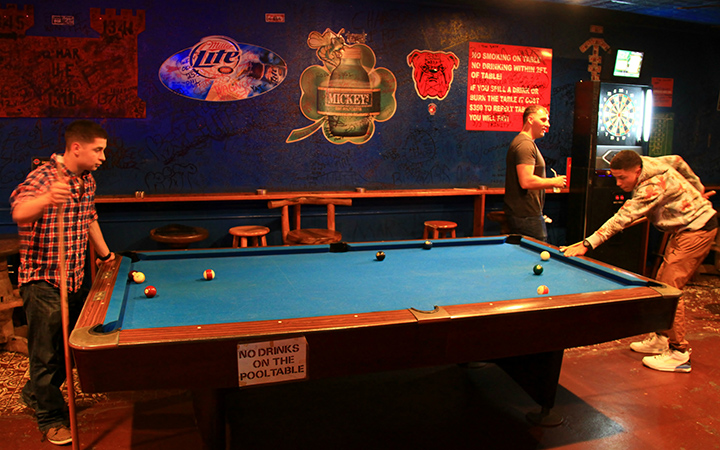 90% of the guests are young foreigners. The bar bustling with young people, who enjoy a chat with the staff, offers pool, darts, and hookah.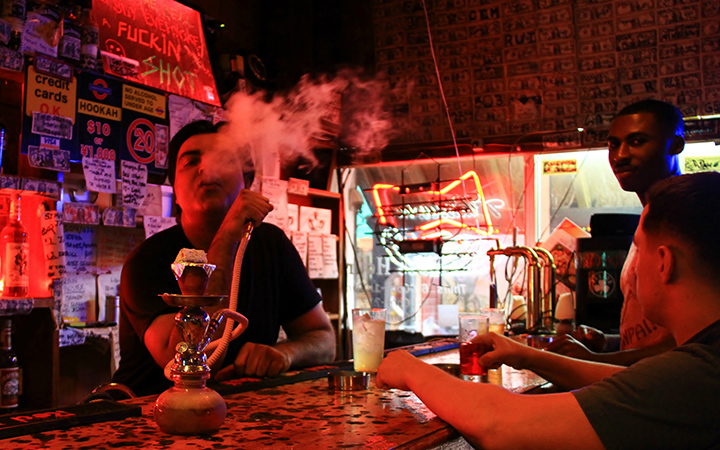 You can connect your smartphone to the speakers to play music.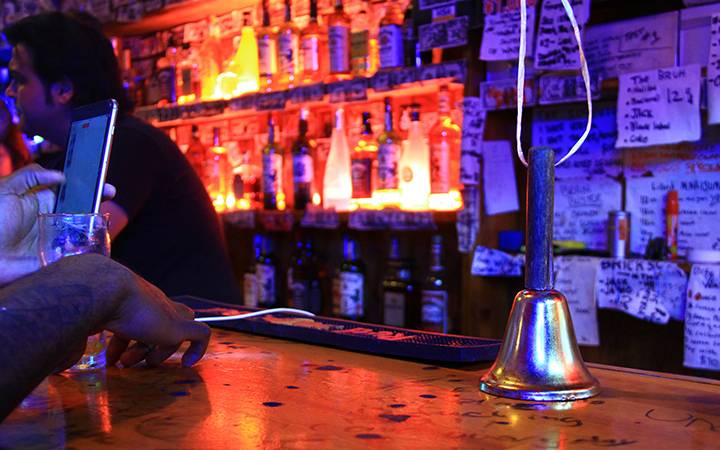 When the bar tender rings the bell on the counter, everyone gets a free special shot. The special shot is complimentary for the first-timers and those celebrating birthday. Be sure to let the staff know, if it is your first time here!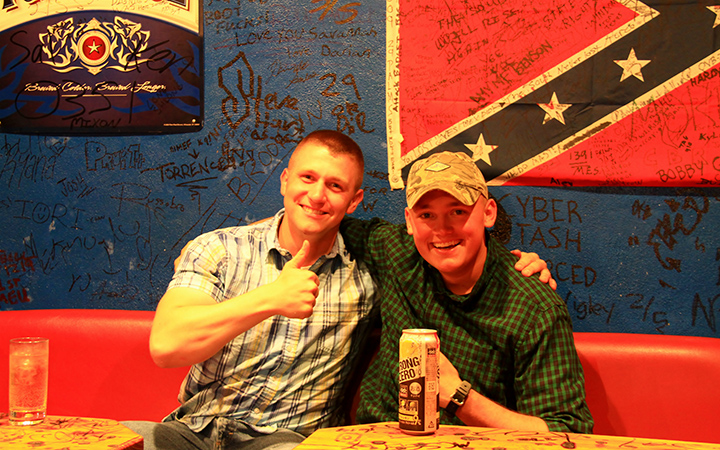 Come here as your first stop in Shinkaichi, and raise a glass with young foreigners.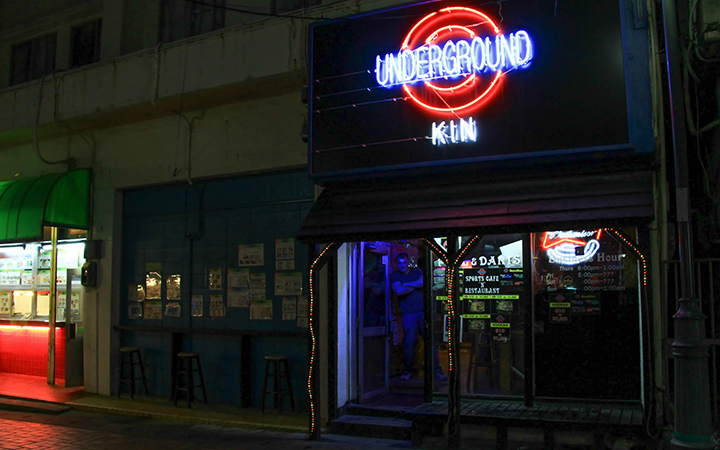 Basic information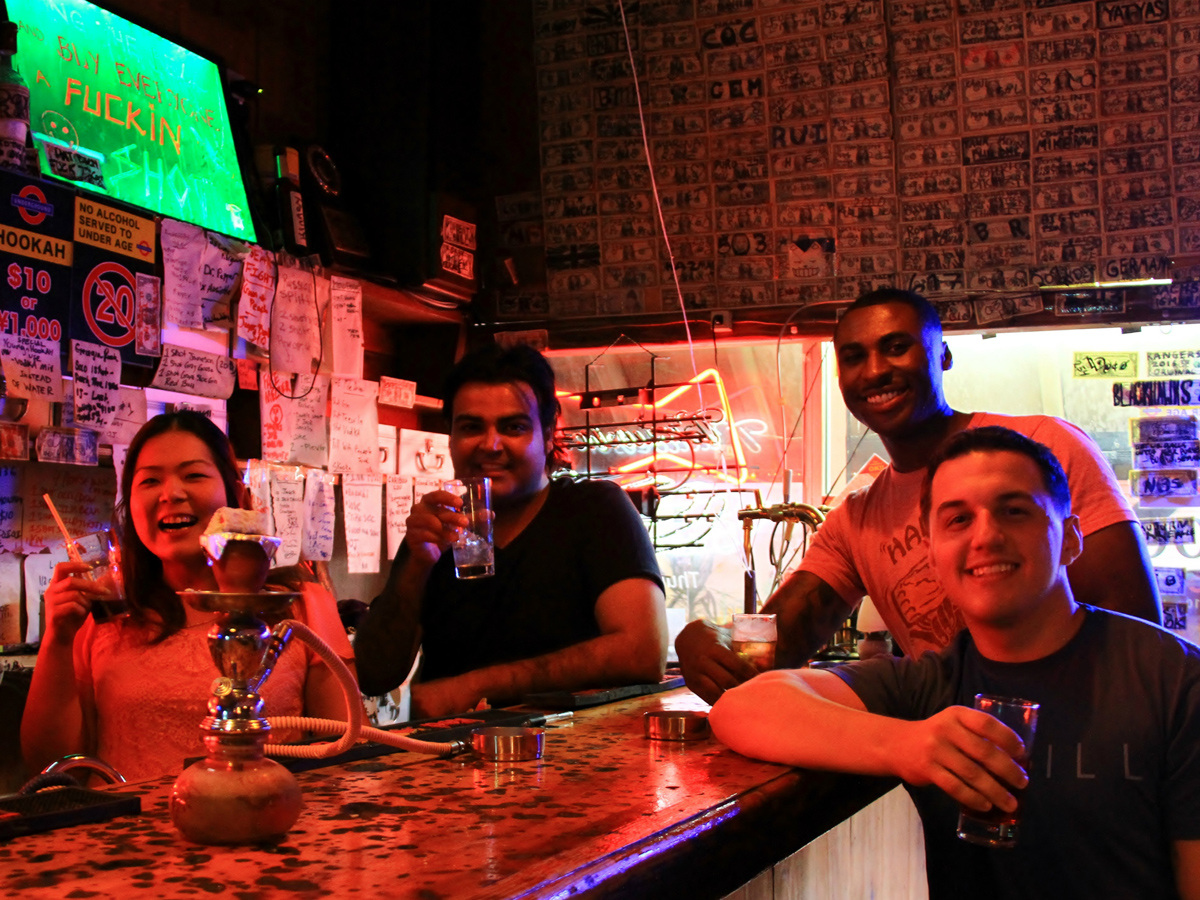 Click "Like!" if you like this article.
You will receive the latest information on sightseeing in Kin Town
---