Accommodation
Beachside House Gracia
In the same class as a suite at a resort hotel!
A luxurious but reasonable condominium!
As the name says, Beachside House Gracia is a U.S.-type condominium that has been built next to a beach.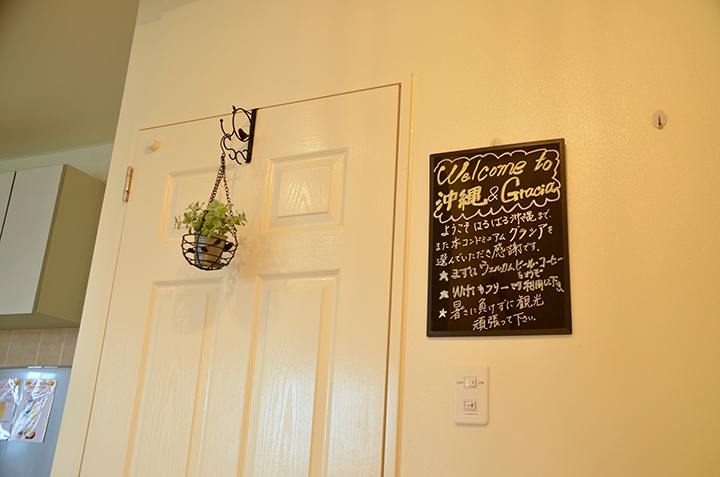 A facility that just opened in the summer of 2015, it is clean and comfortable!
At 84 square meters, it features a spaciousness that is on par with a suite room in a resort hotel.
The price is also reasonable! It is a facility with good value that we would like to recommend.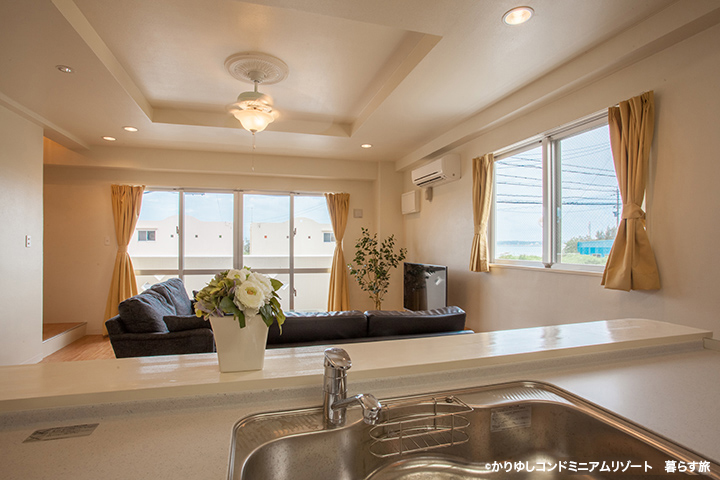 From the terraces on the second and third floors you can see "Yaka Beach" that is immediately on the other side of the national highway.
You can enjoy a leisurely beach vacation on a beach that is off the beaten path and that few people know about. It is in a good location that is only five minutes by car to Igei Seaside Park. It would be the ideal location for an Okinawan beach resort.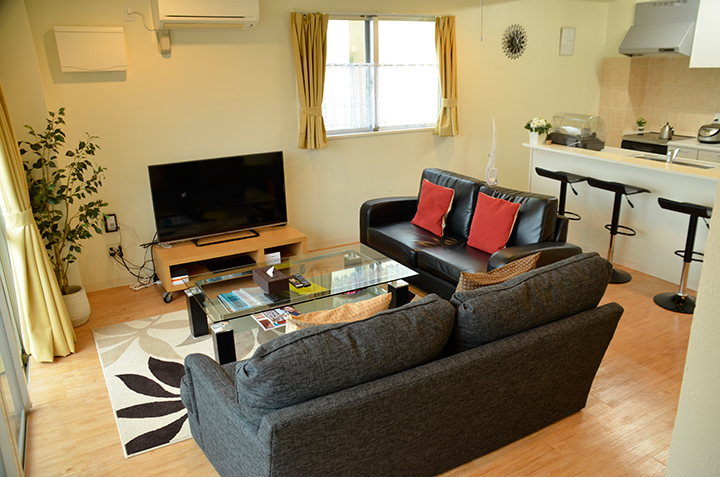 It is three stories with a car garage on the first floor.
On the second floor is a living and dining area with an island kitchen counter.
You can relax comfortably on the spacious U.S.-size sofa.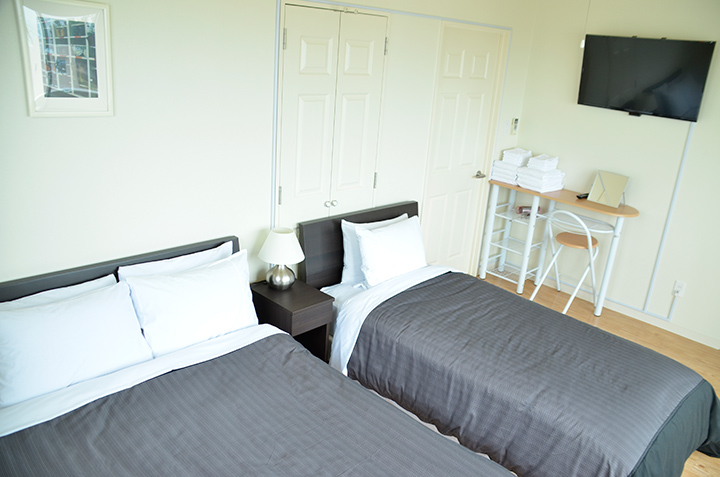 On the third floor there are two bedrooms and a bathroom.
There is a room with two single beds, and another room with a single bed and a double bed where an extra bed is available.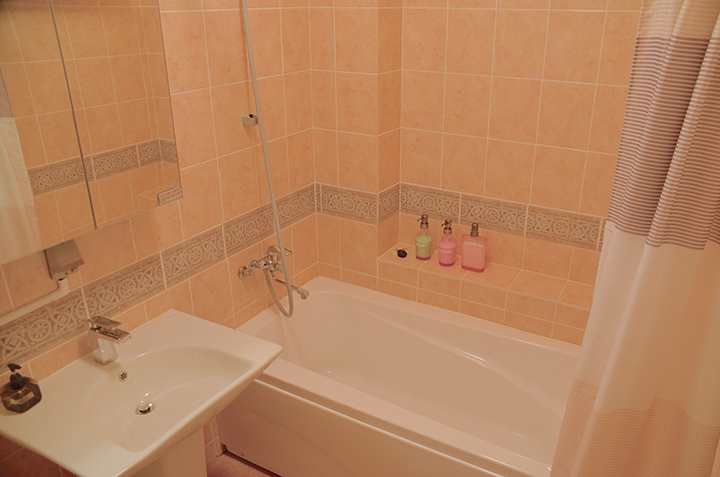 At no extra charge, each person is provided with one 350 ml can of Orion Beer as a welcome drink!
The second can of beer and more are provided with tasteful hospitality for you to enjoy at a cheap price. In addition, tea bags and drip coffee bags are available.
Since it has "Hikari TV," you will be pleased to enjoy your favorite programs from among over 50 channels.
Basic information
Address
105 Yaka, Kin-cho, Kunigami-gun, Okinawa-ken
Car parking
Yes, there is.
Open Hours
Kariyushi Condominium Division, Kariyushi Co., Ltd.
Telephone
098-866-7377
URL
http://kariyushi-condo.jp/rm_area/rm_kin/
Remarks
* Available from two nights.
• Facility Type: One condo for rent.
• Number of Rooms: 2 bedrooms and living/dining/kitchen.
• Check-in: 3:00 p.m. to 8:00 p.m.; Checkout: 10:00 a.m.
• Curfew: None
• Internet: Wi-Fi (free)
• PC Rental: None
• Smoking: The whole condo is non-smoking.
• Payment: Prior approval.

Facilities:
[Bedrooms]
• 2 twin bedrooms
• 3 single beds
• 1 double bed
• 1 extra bed
• It is possible to accommodate a total of 6 adults plus 2 pre-school children.
• Each room has an individual air conditioning unit.
• Each room has a ceiling fan.
• Desk lamp

[Kitchen]
• Face-to-face system kitchen
• Island kitchen counter
• IH stove
• Refrigerator
• Microwave
• Rice cooker
• Toaster oven
• Electric kettle
• Cookware
• Tableware
• Dishwashing detergent
• Sponge
"
" [Living Room]
• Air conditioner
• Ceiling fan
• Living room table
• Sofa set
• Large LCD TV
• Hikari TV (52 channels) free
 A video distribution service that uses FLETS optical lines.
• High-speed Wi-Fi (free)
• Tissue box

[Bathroom & Toilet]
• Bathroom (3rd floor)
• Shower
• Bath towels
• Face towels
• Bath mat
• Hair dryer
• Toilets (two locations)
• Washing toilet seat
• Toilet mat
• Toilet paper

[Laundry, etc.]
• Washing machine
• Clothes dryer
• Laundry basket
• Vacuum cleaner
• Clothes iron
• Ironing board
"
" [Other Amenities]
• Shoe cupboard
• Slippers
• Garbage cans
• Garbage bags

Amenities: Shampoo, rinse, body soap, toothbrush set, razor, brush, cotton swabs, towels, and bath towels.

Other:
• Free parking for two cars (car garage on 1F, and next to the building).
• Lidded plastic bin (in the 1F garage).
* In case of a long stay, since they will be collected at the appropriate time, please seal the plastic garbage bags before putting them in.
* Check-in is different from normal lodging facilities. The person responsible for guests will send information in an email. When making the reservation, please include an email address that the information email can be sent to.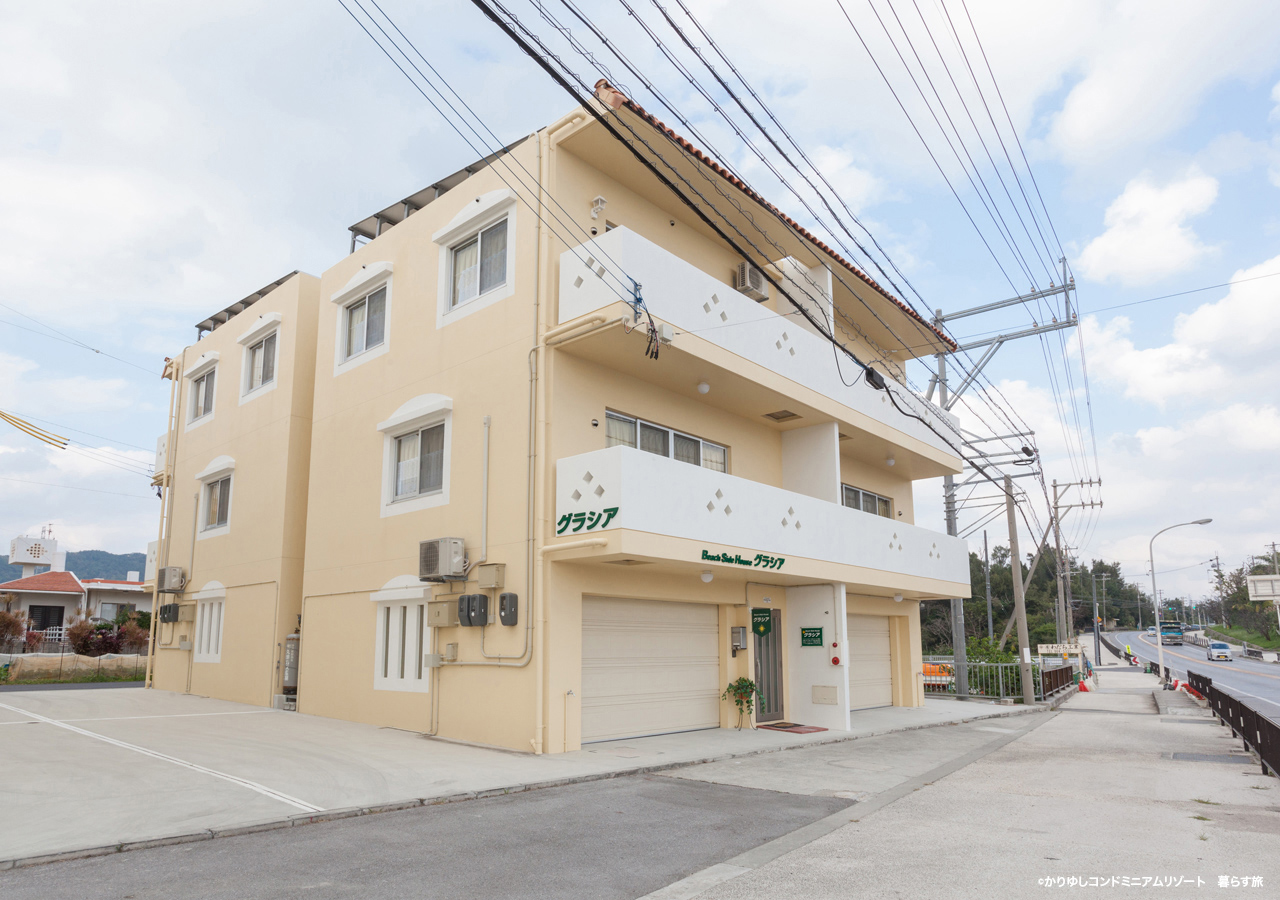 Click "Like!" if you like this article.
You will receive the latest information on sightseeing in Kin Town
---