Accommodation
Experience-based Nature Study Facility (Shizen Taiken Gakushuu Shisetsu) Nature Mirai-kan
An area with cottages and a camping site. Relax and stay in Kincho Town, an area surrounded by nature. 
'Experience-based Nature Study Facility: Nature Mirai-kan' is a experience-based accommodation facility in western Kincho Town. The facility overlooks the Pacific Ocean seaside and is surrounded by tranquil nature. The neighboring Okukubi River gives a rare chance to see a mangrove forest on Okinawa Main Island.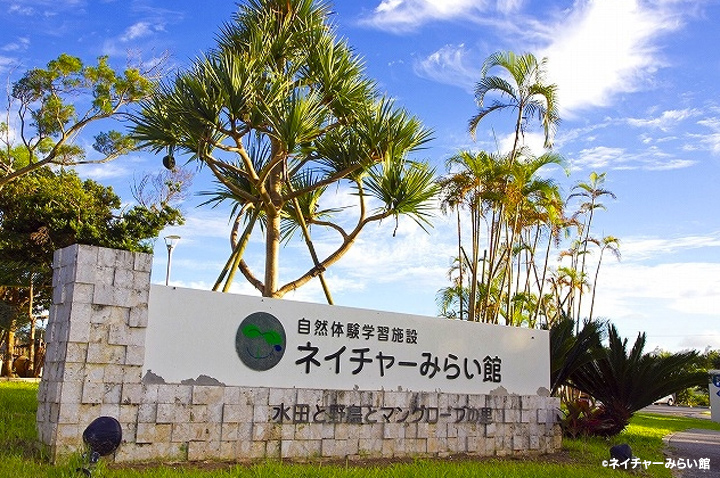 Nature Mirai-kan was first opened in 2006. Why not go for a feel-good drive and arrive at the large (approx.  3,100m2) site grounds, which are surrounded by calming landscapes such as paddy fields. The facility is equipped with cottages and a camping site, and holds experience-based activities such as painting shisa guardians, waterside activities, etc. It is an experience-based accommodation facility which enables you to spend a relaxing time surrounded by beautiful nature.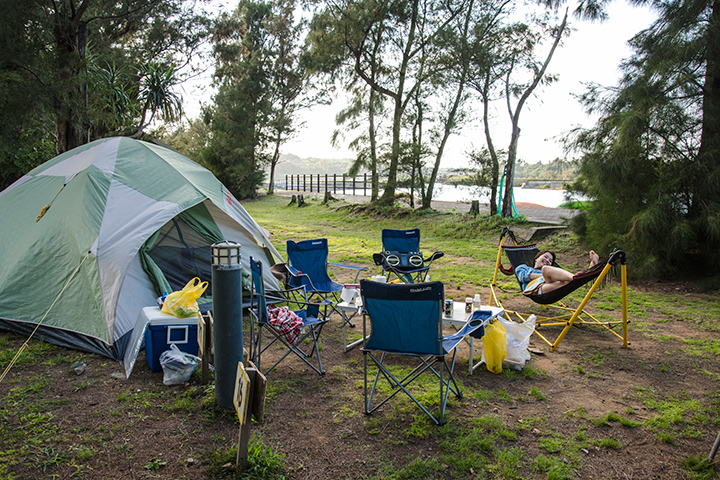 The camping site is recommended for small groups – such as families or those visiting with friends. As most of the essential camping items can be rented from the facility itself – such as tents, mats, tables, etc. – visitors can casually enjoy their outdoor camping experience. Of course, it is perfectly fine to bring along and use your own camping equipment too, should you already own such items.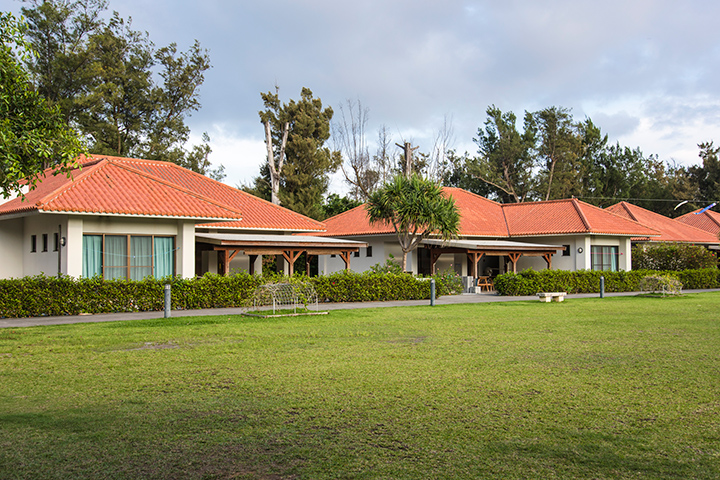 There are also five cottages. Each cottage can accommodate a maximum of 24 people. The great-value accommodation prices are popular for family get-togethers, student graduation trips/camps, etc. Both the camping site and the cottages get booked up quickly during certain seasons. Early reservation is highly recommended.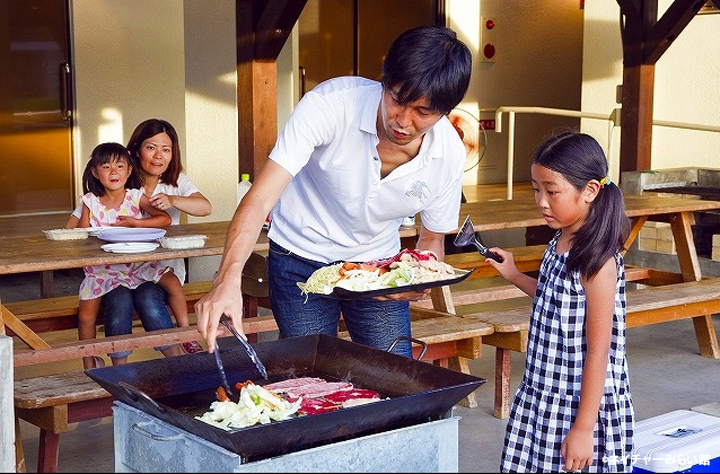 Nature Mirai-kan truly is a magnificent place! It not only provides rental BBQ equipment, but it can also prepare the BBQ ingredients for you. The facility can also provide breakfasts and banquets for those staying onsite – just ensure that you make a reservation in advance.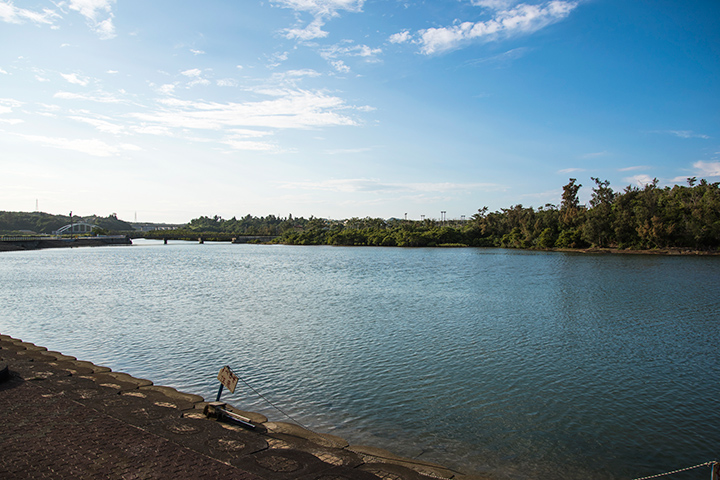 Okukubi River is located right behind the camp site. It feels like a seventh heaven to casually spend time looking out over the river and the mangrove forest during the morning or evening! Time flies by when you are having a good time.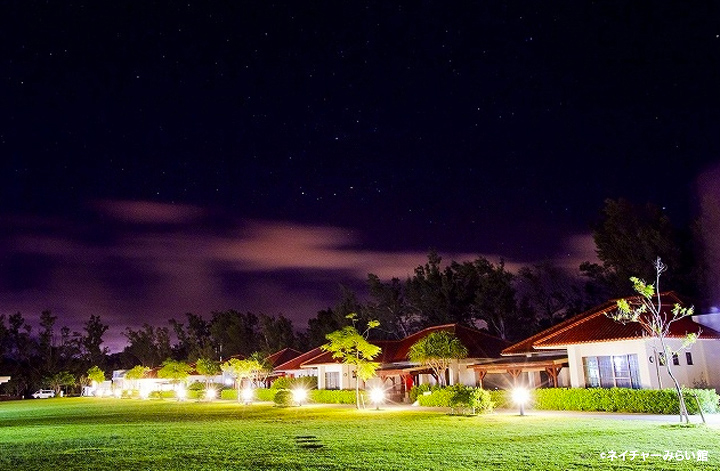 The secretariat, Mr. Nakama, says that during clear nights, the surrounding starry sky is extremely beautiful. "Lots of people lie down on the ground and try to find a shooting star." Shooting stars… That sounds great!
The facility is very accessible – it is located only an hour drive away from Naha Airport. Both adults and children can casually become acquainted with the subtropics in this facility packed full of the charm of Kincho Town. Why not come and re-charge your batteries here?
Basic information
Address
11818-2, Aza-yaka, Kin-cho, Kunigamigun, Okinawa
Car parking
Available (approx. 50 spaces) 
Open Hours
9:00am~6:00pm (Some days open until 9:00pm).
*Reception opening hours for the management office. 
Fixed Holidays
January 1st~3rd. 
*On occasions there may be temporary closure due to an inspection of the facilities. 
Contact Details
Experience-based Nature Study Facility: Nature Mirai-kan Management Office 
Telephone
098-968-6117
URL
http://www.nature-kin.com/
Remarks
• Facility type: Cottage / camp site.
• Number of rooms: Cottage – 5 buildings (2 types), Camp site – 34 camping areas. 
• Check-in and check-out times for the cottage: Check-in at 3:00pm, check-out at 11:00am. Check-in and check-out times for the camp site: Check-in at 12:00pm midday, check-out at 10:00am. 
• Curfew: None.
• Internet: Free.
• Restaurant: Available.
• Smoking area: Available.
• Payment: Cash only. 
• Cottage overview: Each cottage has 4 rooms with a size of 10 tatami mats (approx. 16.5m2) (Max number of people per cottage: 24), Bathrooms – 2 per cottage No bath included within the cottage (communal bath and shower rooms are available within a different building), Place for drying clothes – available, Toilets – 2 gender-separated toilets per cottage Air-conditioner with heating and cooling facilities, Bedding, Television, Small refrigerator, Safe, Electric kettle, Hairdryer. 
• Other: Gas BBQ – Rental available, Cooler box: One per cottage, Reservations accepted for BBQ ingredients, Shops – available, Okinawan-style 'Parlor' stores: available, Restaurants open for breakfast and dinner buffet (reservations required), Restaurants also accept banquets.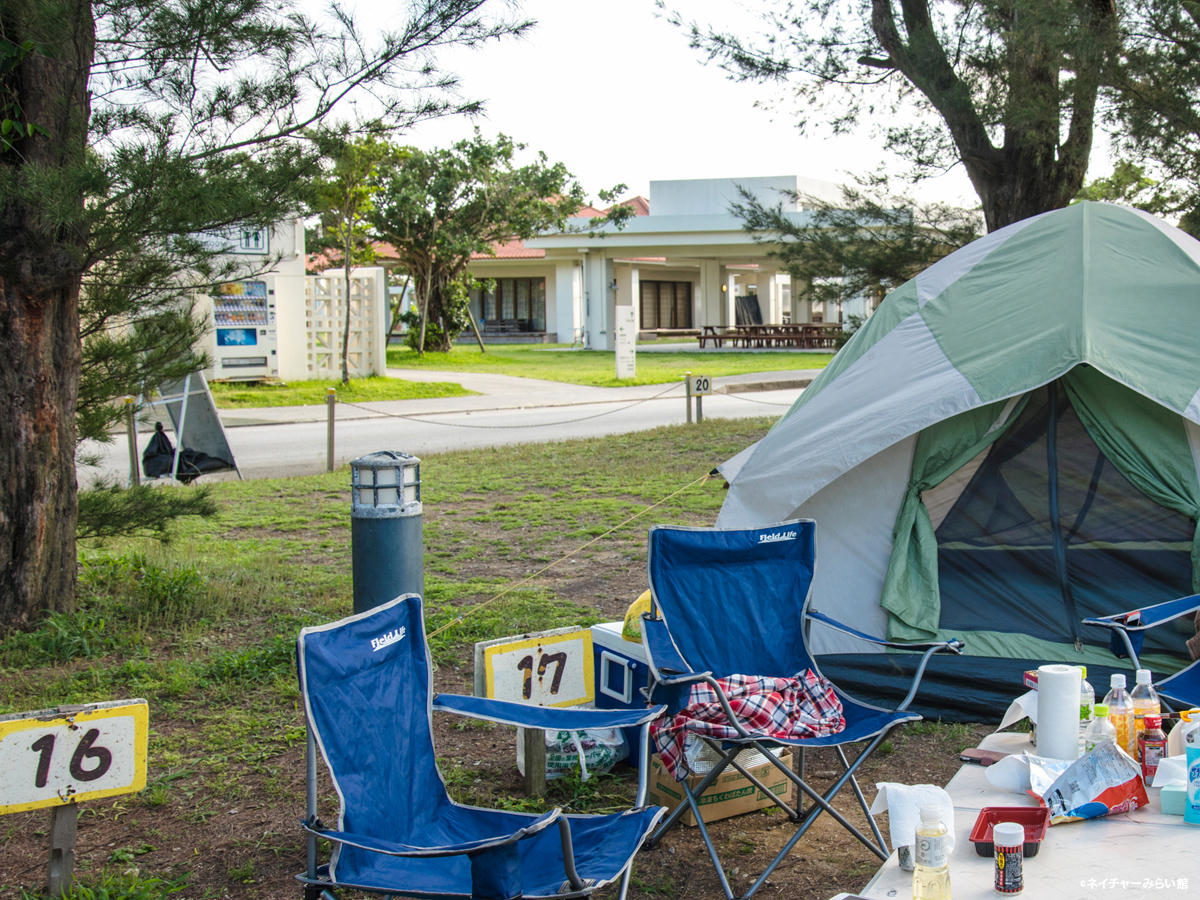 Click "Like!" if you like this article.
You will receive the latest information on sightseeing in Kin Town
---