Accommodation
Golden Sun Beach Hotel
A local hotel located within arm's reach from the beach.
Golden Sun Beach. A local hotel in Okinawa, known by those in the know.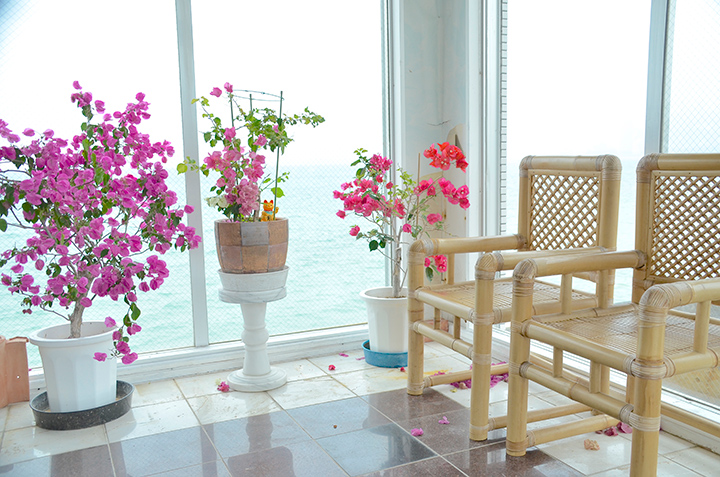 The long, marble-lined lobby, is old yet offers a characteristic atmosphere.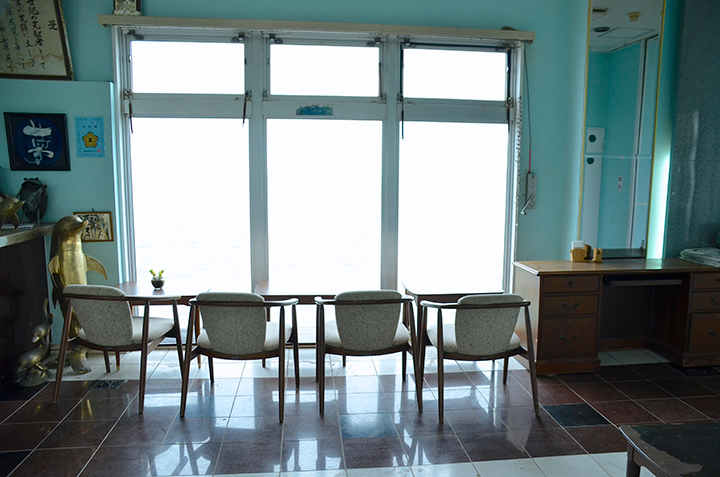 You can relax at the table by the window, to watch the ocean, read, or day dream. A mere 4 km from the Yaka interchange. Conveniently located, about 6 minutes by car. Moreover, just across the pedestrian's path is the calm waters of Kin Bay.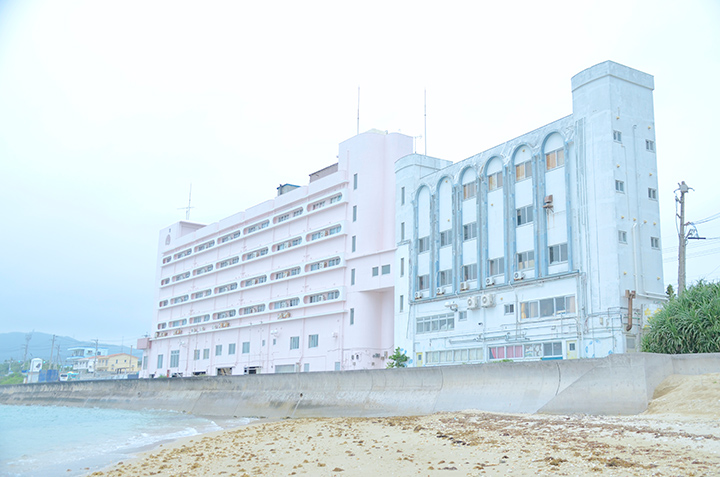 It is so close to the ocean that people joke that, "you can fish from the guest room window." There is a concrete seawall between the hotel and the ocean, actually making it great for fishing!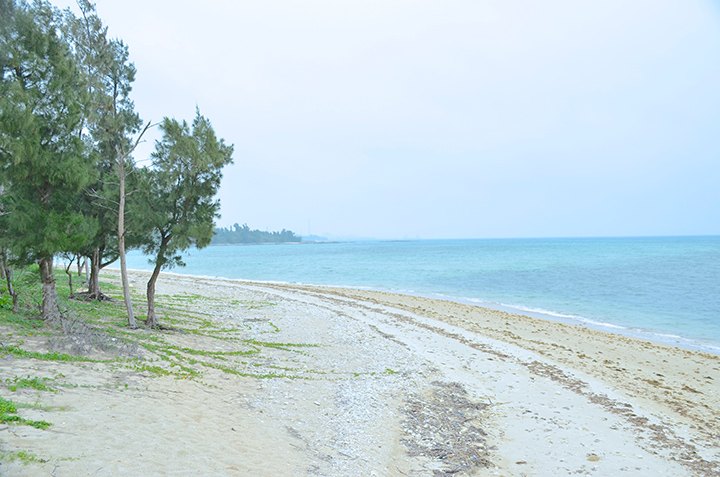 On the left side, looking at the ocean, beefwood , a type of plant that grows on the beaches in tropical and sub-tropical regions, create a nice shade on the beach.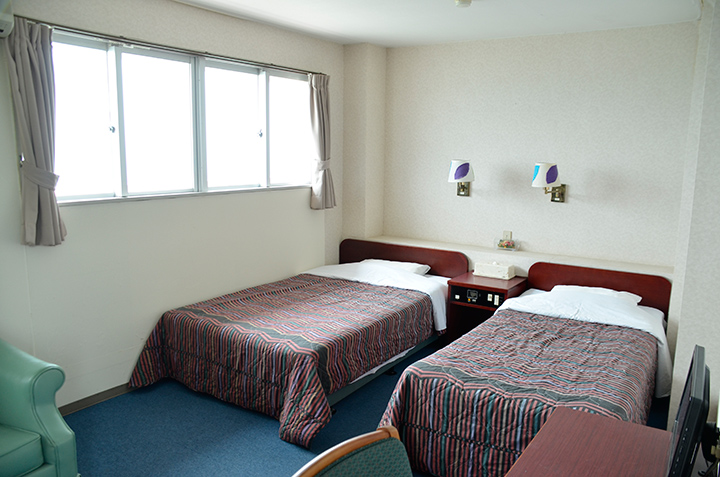 There are 2 types of rooms: twin size Western or Japanese style rooms. Parties of 2 will receive a discount. Long-term stays, weekly or monthly, will be charged a special discounted rate. This is a great hotel for those looking for a unique experience or a long-term stay.
Basic information
Address
1739-2 Yaka, Kin-cho, Kunigami-gun, Okinawa-ken
Car parking
Yes (20 vehicles)
Open Hours
Golden Sun Beach Hotel
Telephone
070-5279-1739
Remarks
• Facility type:Tourist hotel
• Number of rooms:Total of 20 Western-style (twin) and Japanese-style rooms
• Check-in:3:00pm~、Check-out:~10:00am
• Curfew:none
• Internet: Wi-Fi(only in the 1F lobby)
• PC rental:unavailable
• Restaurant:unavailable
• Smoking:smoking area available
• Payment accepted:Cash only(pre-pay system)
• Equipment:AC, toilet, bathroom, refrigerator, TV
• Amenities:none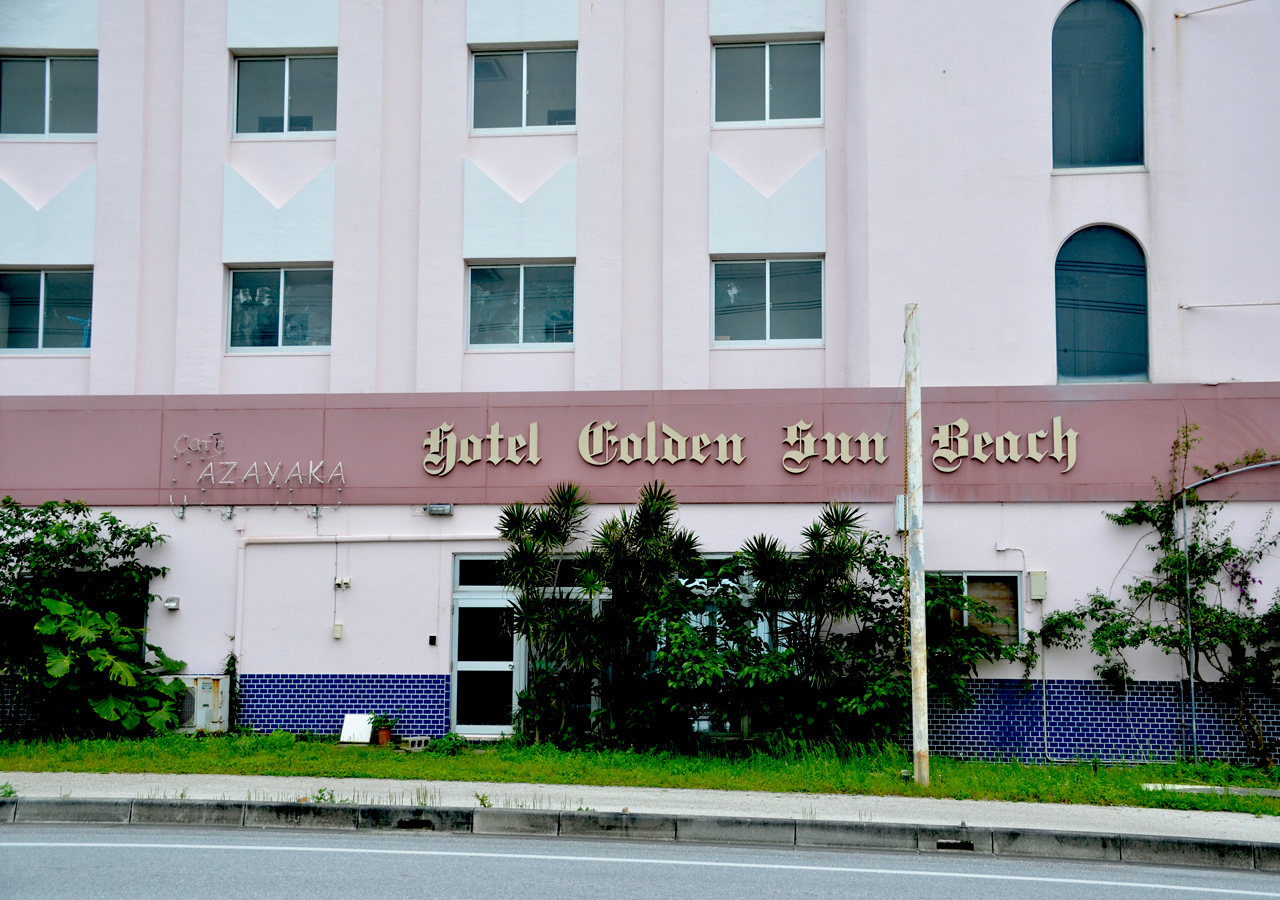 Click "Like!" if you like this article.
You will receive the latest information on sightseeing in Kin Town
---