Food
DINING CAFE KARI-YA
Simulation golf in a tea house, with a big screen.
This dining cafe is particularly popular with foreigners who love playing sports!
"DINING CAFE KARI-YA" opened in 2014 right next to national highway 329, so it is located at a close walking distance from Camp Hansen GATE 1. Its large dining cafe area can accommodate up to 150 people.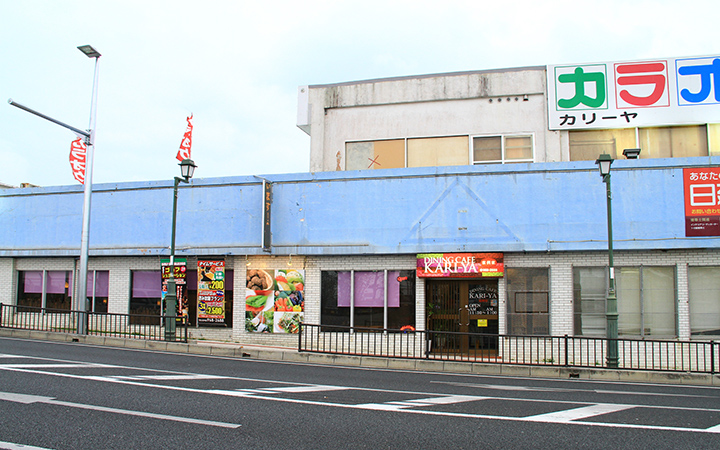 And there is a large screen installed in the hall. There's no doubt that we all enjoy the closing parties after sports tournaments and other such events, where we get to appreciate all the video footage taken during the day!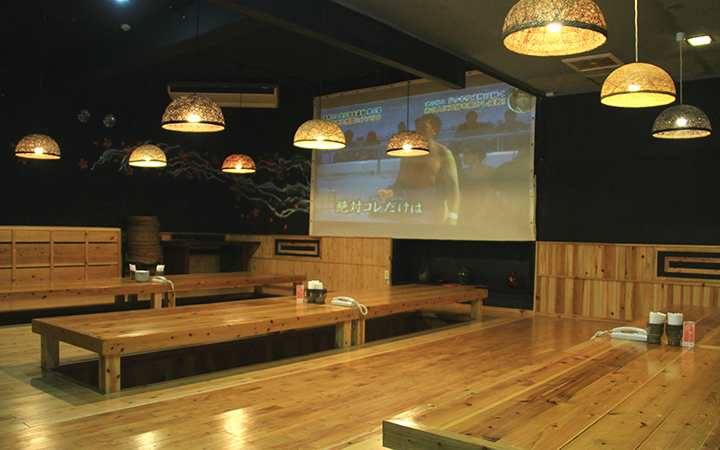 On the 1st floor we have set up a karaoke room and a simulation golf which emulates the courses played on by professional golfers from all over the world. You can only access these on the 1st floor, so the unique chance to try out this simulation golf is only available to the town of Kin.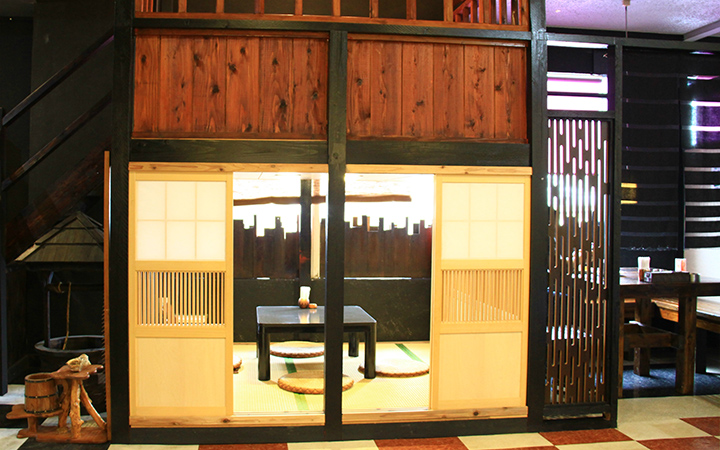 On the ground floor you'll find the counter and all other individual rooms, as well as cute little team rooms of 2 and a half tatami each. These are great for couples who want some intimacy, but also for families with kids. Above the team rooms is a mezzanine floor which allows you to softly feel the playfulness of the building.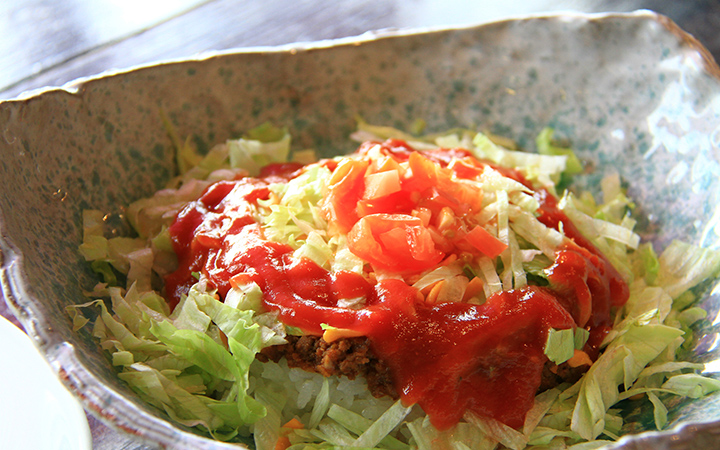 1/6th of our customers are foreigners, and 1/4th of them are locals. This is why we serve 2 kinds of menu, one aimed at foreigners and one aimed at Japanese people.
Our most popular dish is Taco Rice. We use local beef and pork from our prefecture, grind them together to make our taco meat, and then add our taco sauce made with 11 varieties of spice. It is an entirely home-made dish. Our local island pepper is very spicy and adds the perfect touch to our sauce. Even lovers of spice sometimes find it too hot! So if you love spicy food, be sure to give it a taste!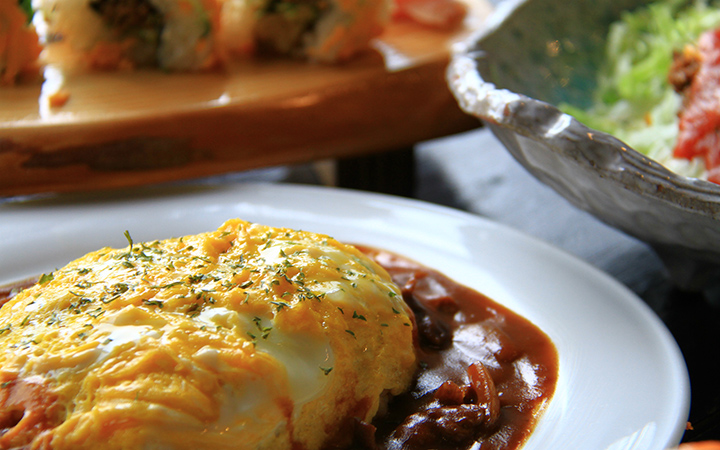 We are proud of our "Sticky Omurice done in our KARI-YA style", with a hand-made demi-glace sauce. We're also proud of our "Hansen Rolls", a fat roll of rice with taco meat inside. We also make them with seasonal fish or vegetables inside, and call them "Rainbow Rolls", one of our most popular dishes.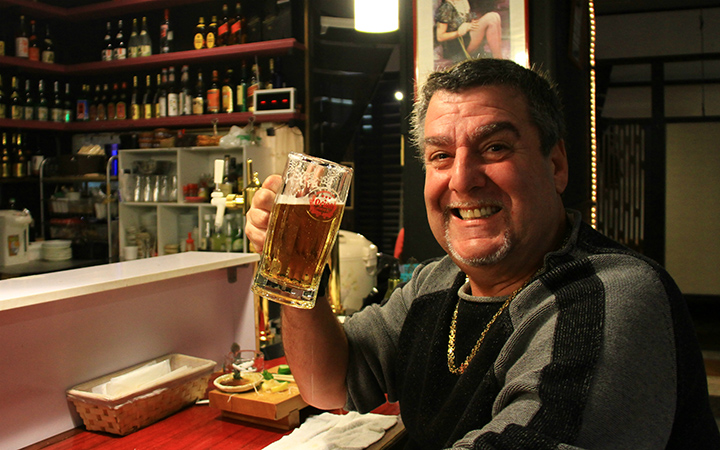 "KARI-YA is delicious, and the staff are so friendly! They are number one in Kin!"This high praise was given to us by Andre, who visited our establishment one day. That same day he also enjoyed some sashimi on the counter while drinking beer!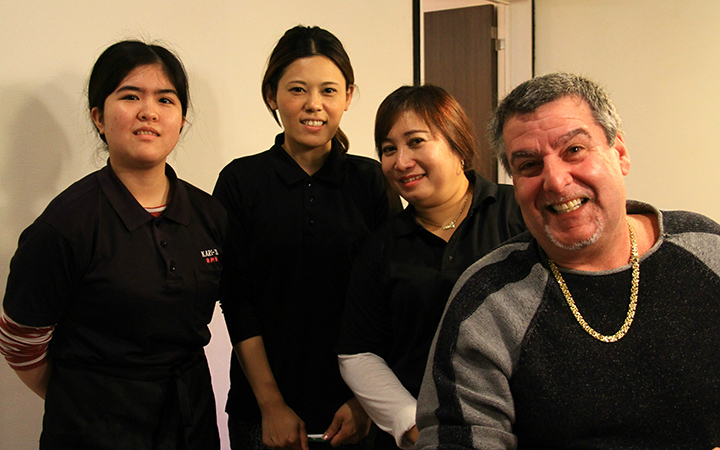 "We are planning on releasing a nice new menu of island vegetable sashimi. Also, we would like to show our Okinawan culture to foreigners and tourists, so our young staff is preparing a live show of folk songs which we want to try out," said the owner. We're looking forward to these new additions.
"The large screen which is installed in the hall can be used by 50 people. So, we welcome people to come in groups. Be sure to stop by!" said the manager, Mrs. Kyouko Hika. Come to KARI-YA tonight and take a video with you as a memory!
Basic information
Address
4300 Kin, Kunigami District, Okinawa Prefecture
Car parking
Be sure to use the free parking space next to our establishment.
Open Hours
From Mondays to Fridays we open from 15:00 to 24:00 (last orders are at 23:00)
On weekends and public holidays we open from 11:30 to 24:00From Mondays to Fridays we open from 15:00 to 24:00 (last orders are at 23:00)
On weekends and public holidays we open from 11:30 to 24:00
Fixed Holidays
Open all year round
Contact Details
DINING CAFE KARI-YA
Telephone
098-968-2688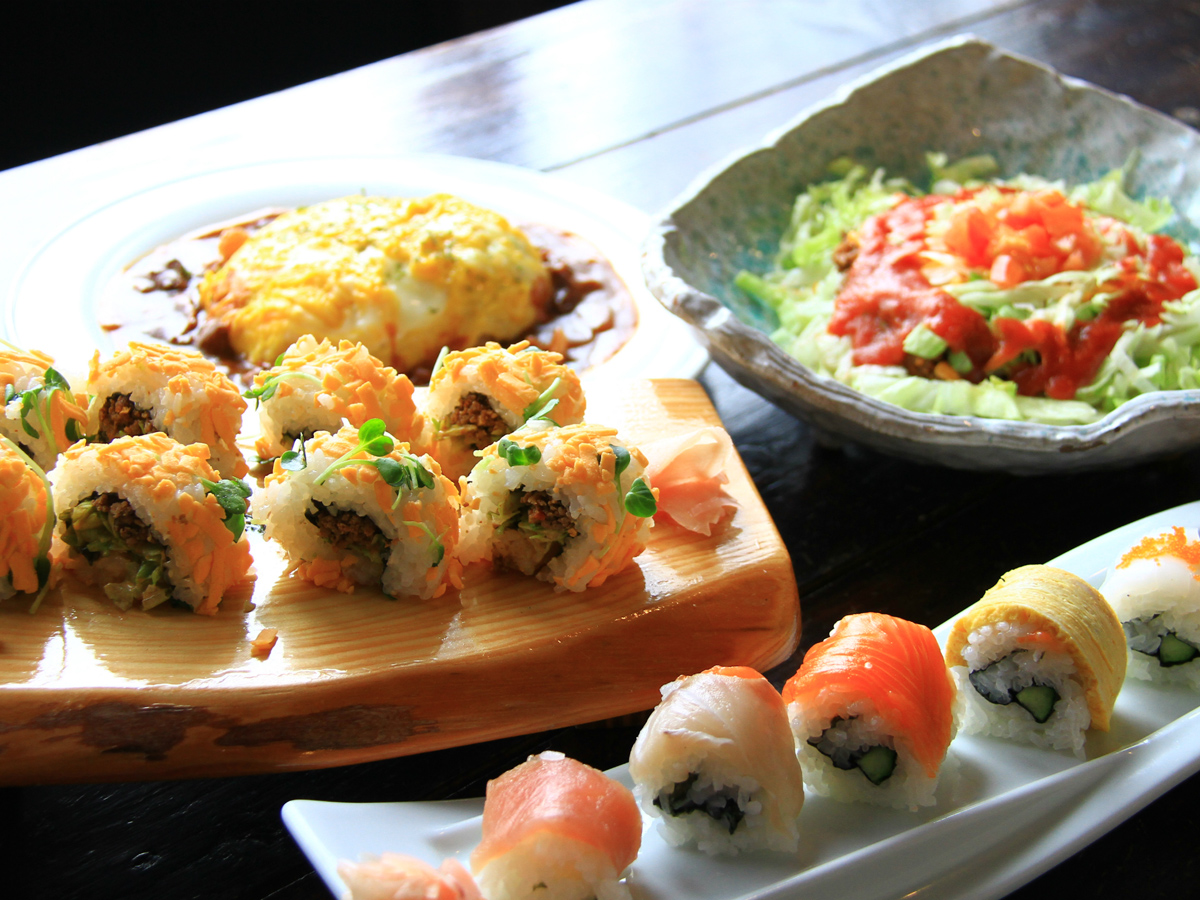 Click "Like!" if you like this article.
You will receive the latest information on sightseeing in Kin Town
---