Things to See & Entertainment
Kannon-ji
Kannon-ji is one of the Eight Shrines of the Ryukyu islands.
Kannon-ji was established in the 16th century by the Buddhist priest Shonin Nisshu who reached Kin Bay by boat after he departed Wakayama Prefecture in search of Sukhāvatī, the mythical Western Paradise in the Mahayana Buddhist tradition. The temple exists in its current form as a result of restorations made to it in 1942. The construction techniques used to restore the temple implement many techniques used to construct modern temples and shrines in Japan. Many of Okinawa prefecture's shrines and temples were burned down over the course of World War II, but luckily Kannon-ji still survives today.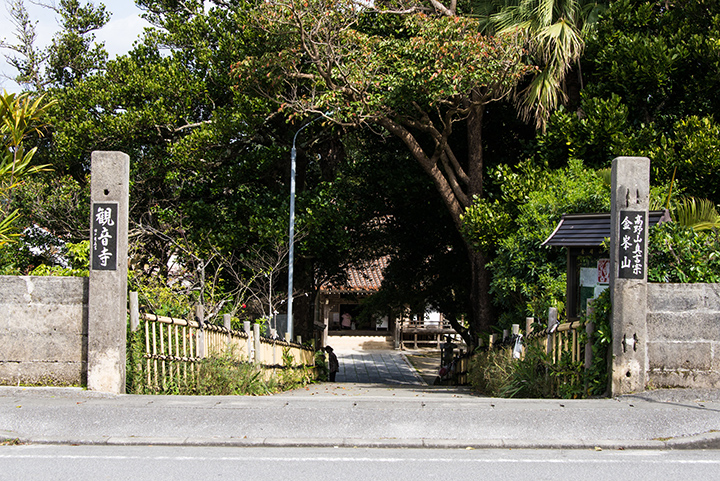 Entrance to Kannon-ji Parking spaces are available across from the temple entrance.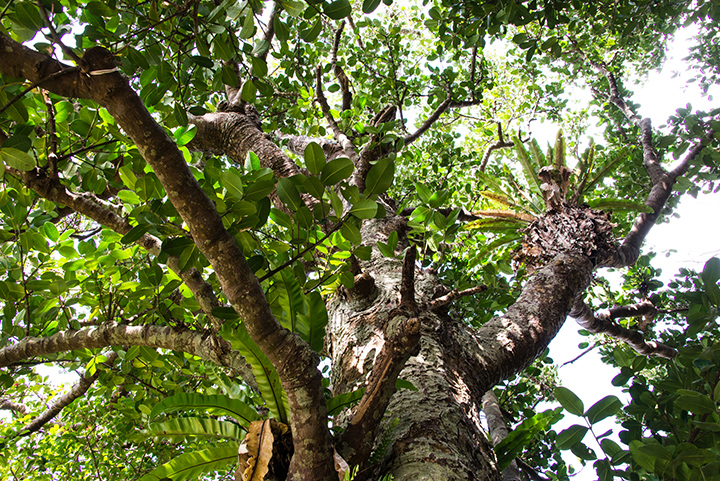 As you enter the temple grounds, you will notice the Kannon-ji Garcinia tree, which has been designated a cultural artifact. The Garcinia tree is a tall evergreen that is commonly planted all over Okinawa as a windbreak because of its resiliency toward wind and damage caused by tidal flooding. This tree, estimated to be 350 years old, has stood over Kannon-ji for much of the temple's history.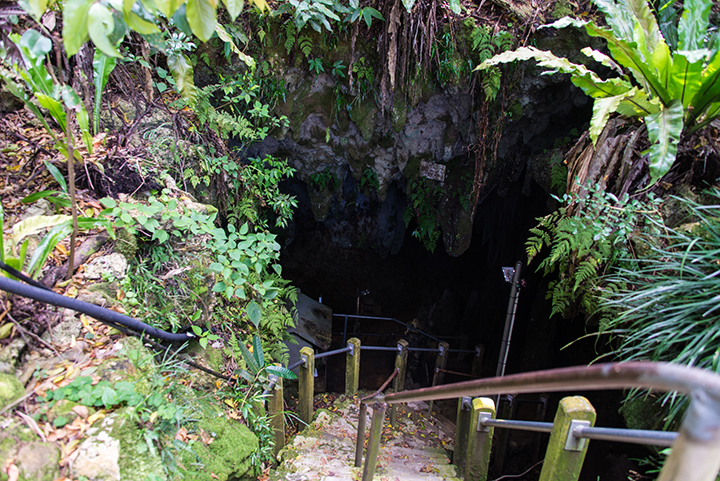 On the right-hand side facing the temple is Nisshu cavern where Kannon-ji's guardian deities, Kin-gongen and Suiten are enshrined.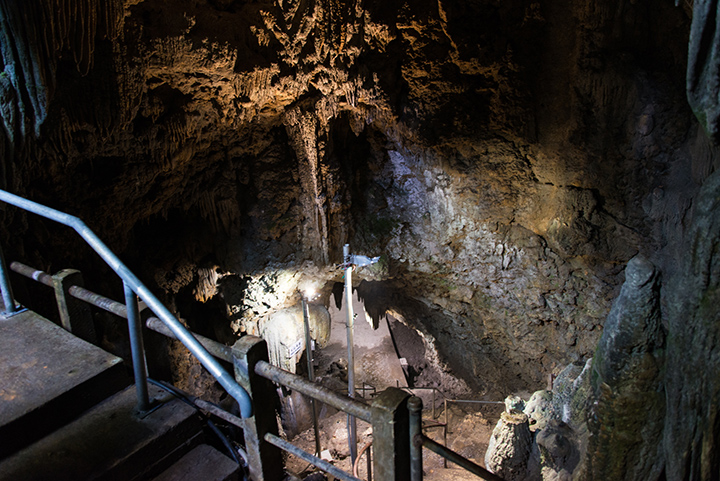 Visiting hours are from 7A.M. to 4P.M. daily.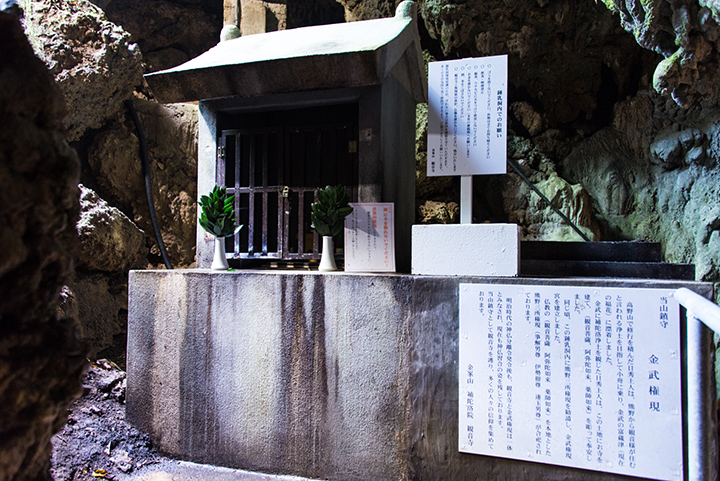 Nisshu cavern interior
The cavern interior is considered hallowed ground, so please abide by temple etiquette.
(Kin Town Designated Cultural Artifact)
Basic information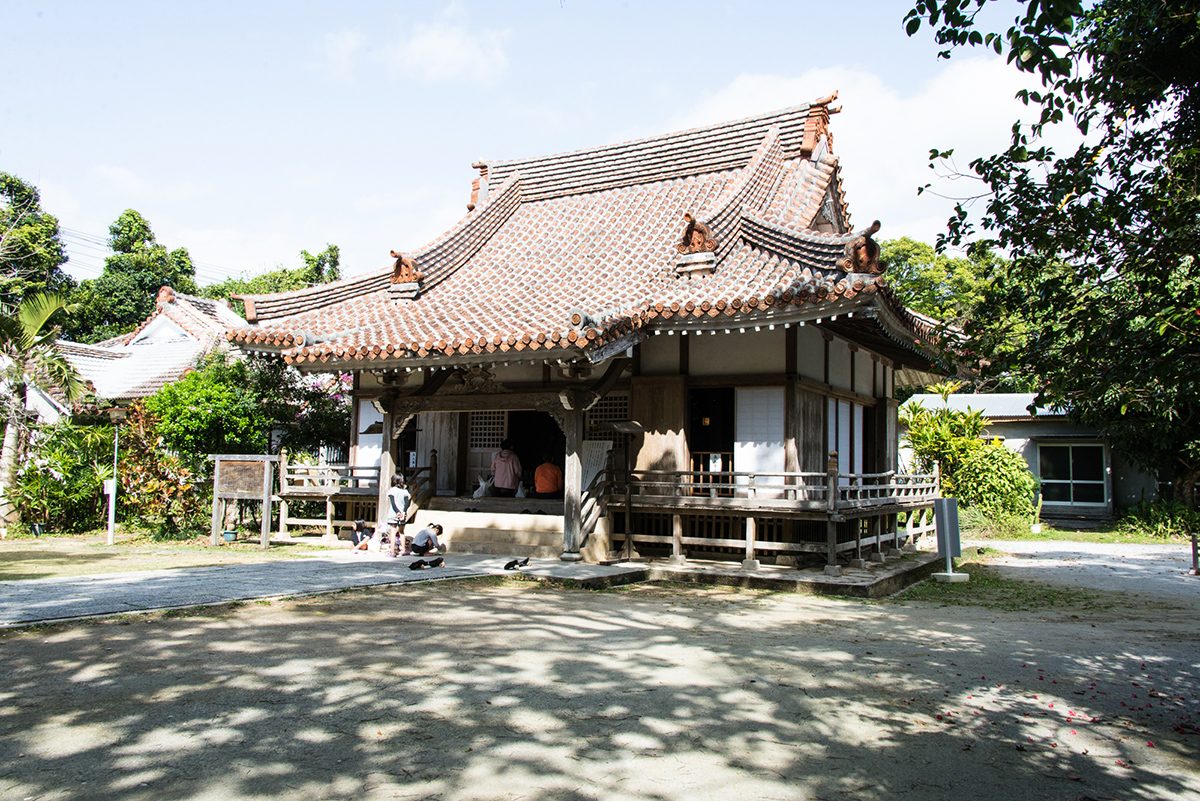 Click "Like!" if you like this article.
You will receive the latest information on sightseeing in Kin Town
---