Activities & Shopping
Kin Dam
This is the world's first multi-purpose eco-dam, used as a spot for learning, nature viewing, and relaxation.
The primary water source for Kin Dam is the Okukubi River, which flows through the Kin neighborhood; this is a multipurpose dam providing water for municipal and agricultural use all across Okinawa. This is an expansion of the scope of the original Kin Dam, which was constructed by the US Army Corps of Engineers in 1961 for solely municipal use. The new Kin Dam, which was finished in 2014, boasts a volume of 7.86 million cubic meters, 10 times that of the old one; efforts were undertaken at the time of construction to preserve the environment around the dam, and it offers a place of relaxation and learning for visitors.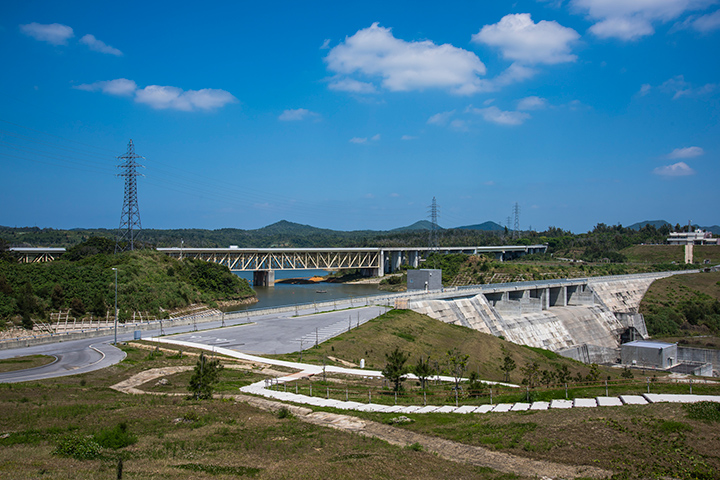 At the new Kin Dam, trapezoidal cemented sand and gravel is in use, the first of its kind in the world. The dam was constructed by mixing earth, sand, and rocks with water and cement, then using the mixture as building material, forming them into a trapezoid-shaped bank, which required only a small amount of cement to maintain sufficient strength. This decreased the cost of materials, and made the dam more eco-friendly by decreasing the amount of earth and sand which had to be disposed of. Come take a walk around the premises soon!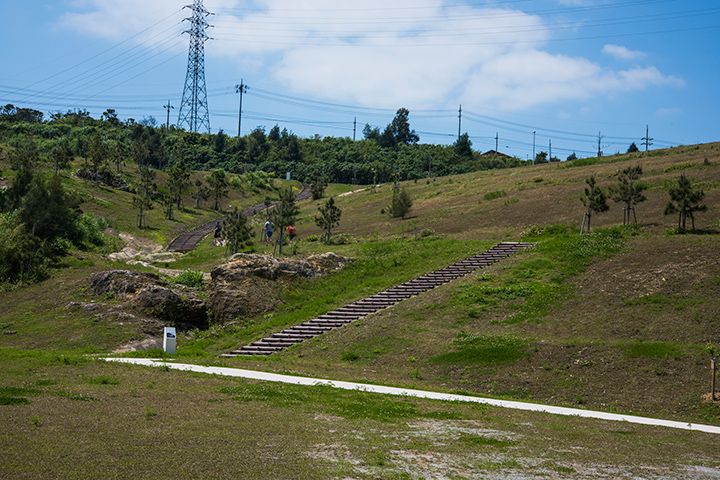 On the north side of Yamakumo Plaza, where there are bathrooms and a parking lot, there is also a historic observation zone with a wide green lawn. The inn road, said to have been established during the Ryukyu Kingdom period (and which, at that time, was a national highway) has been restored, so it can be viewed by people jogging or walking along it.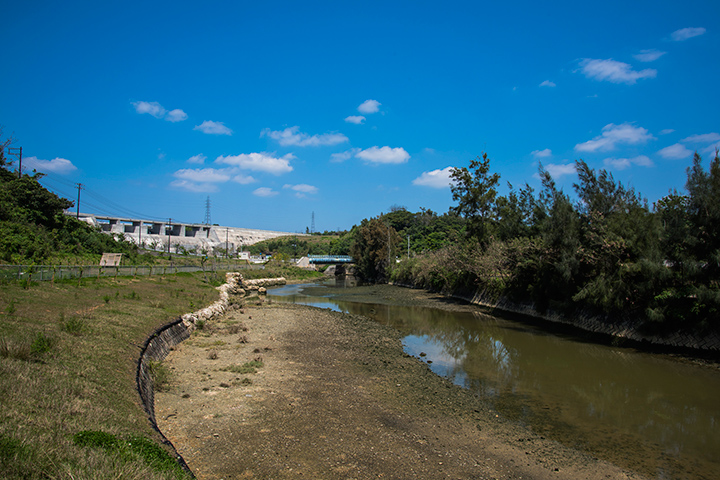 Go for a riverside walk at the Okukubi River Plaza, on the south side of Yamakumo Plaza. Cherry trees were planted alongside the river at the First Kin Dam Festival in 2016.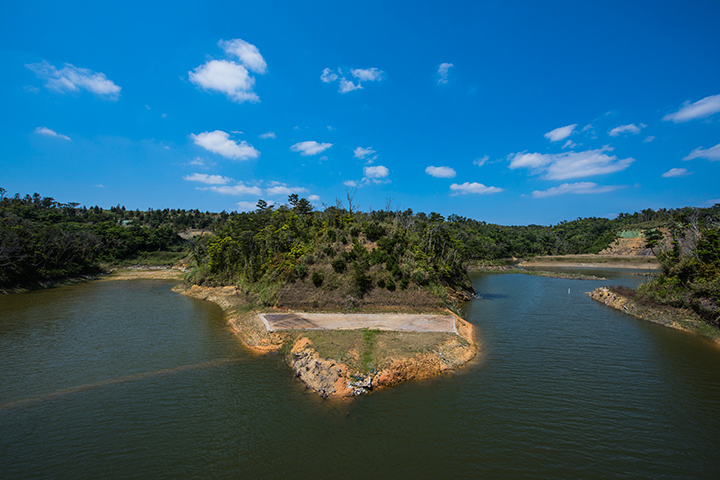 There is also a road which allows you to make a circuit of the Kin Dam Lake. Near the highland bridge on the north side, it is possible to observe wild birds in the elevatedwetlands.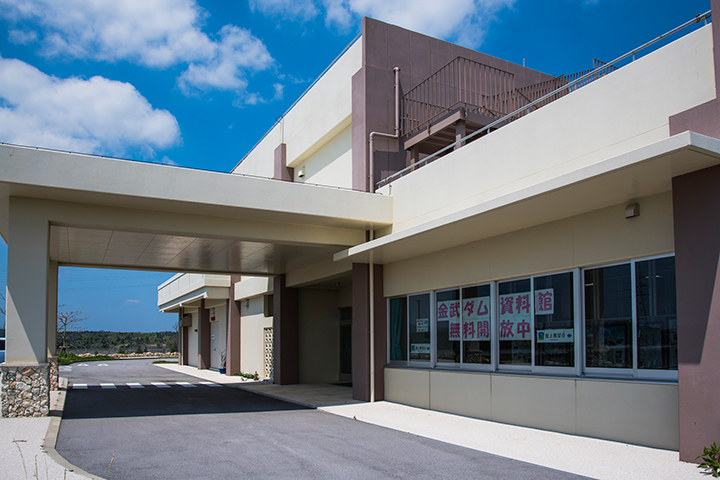 The Kin Dam Museum is on the high ground on the east side. Entry is free, and various materials relating to the nature and historical ruins at Kin Dam and the Okukubi River are on display.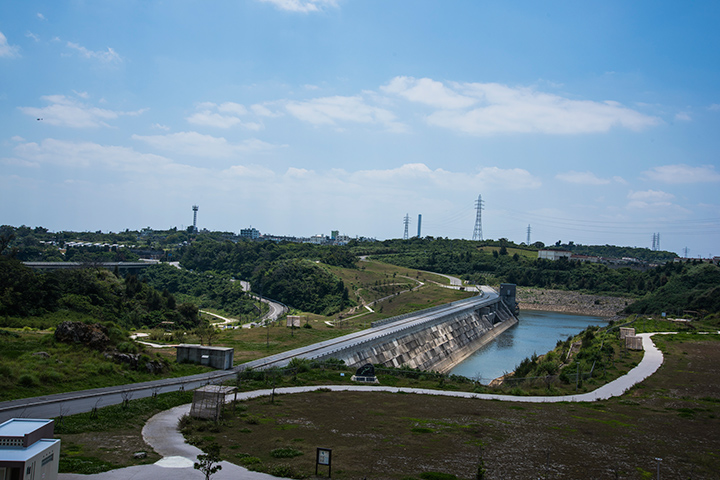 There are viewing platforms at various locations across the facility, and the view from the museum rooftop is especially picturesque!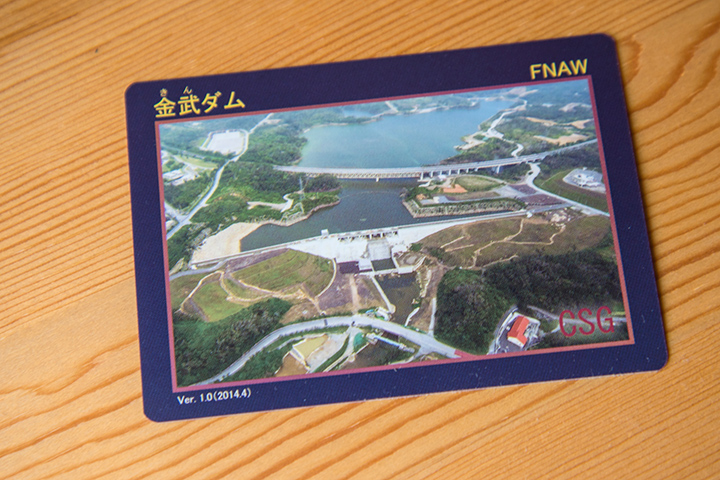 When you learn about Kin Dam and the Okukubi River at the exhibition hall, be sure to come back, visit the control office on the second floor, and get a valuable dam card! Incidentally, the premises are quite wide, so walking around them requires a lot of effort. Unless you are very confident in your physical strength, we recommend going by car.
Basic information
| | |
| --- | --- |
| Address | 9959 Aza-Kin, Kin-cho, Kunigami-gun, Okinawa |
| Car parking | Available |
| Open Hours | 8:30〜17:00 (Museum Operating Hours) |
| Fixed Holidays | Open all year round |
| Contact Details | North Dam General Control Office Kin Dam Control Department |
| Telephone | 0980-52-3872 |
| URL | http://www.dc.ogb.go.jp/toukan/09jimusho/9-4-6.htm |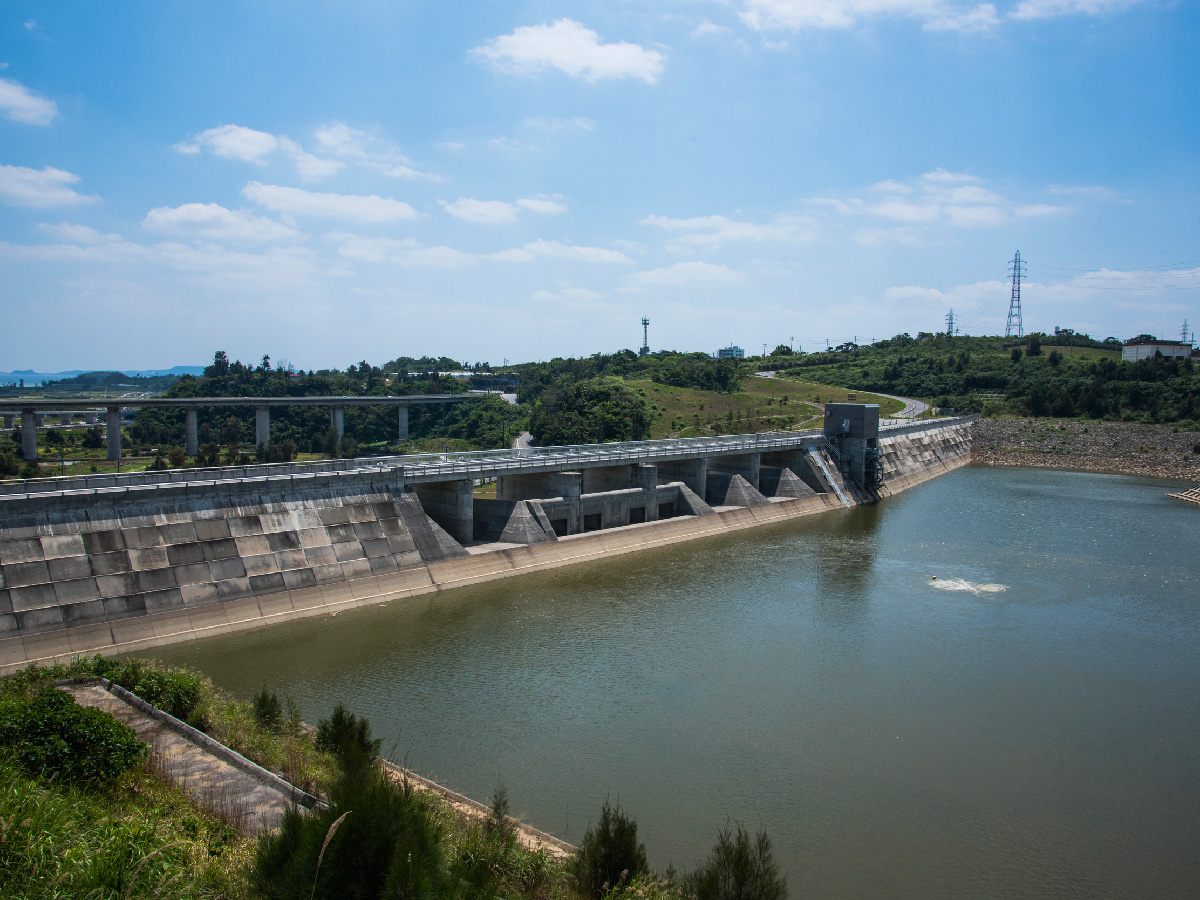 Click "Like!" if you like this article.
You will receive the latest information on sightseeing in Kin Town
---