Activities & Shopping
Maeda Bingata Dyeing Studio
A Modern Okinawan style of stencil dying, featuring composed, subtle designs in vivid color.
Just five minutes from the Okinawa Expressway Kin-cho IC, there's a place called Maeda Bingata Workshop. This place was set up by craftswoman Naomi Maeda, a woman who specialized in textile dying at Okinawa Prefectural University of Arts. Afterwards, she trained at Gusukuma Bingata Studio in Shuri, a place that practices traditional dyeing techniques from the Ryukyu Dynasty, before going off on her own. From pieces made with traditional designs, to original patterns made with Miss Maeda's personal flair, she's creating products that show a unique sense of simplicity, amidst a splash of showy color.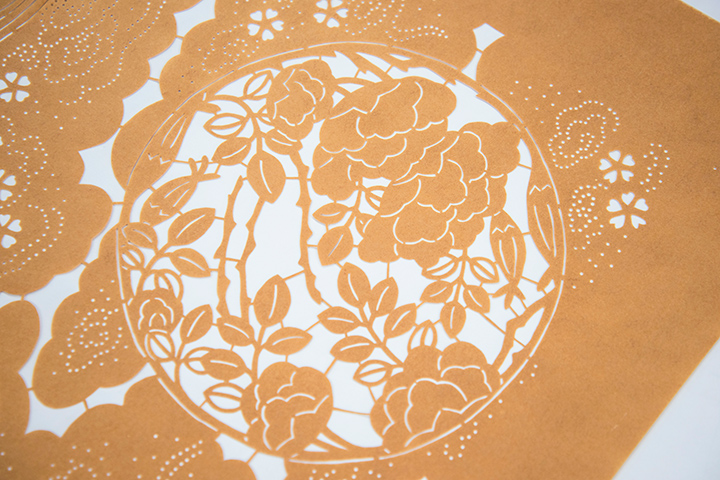 Bingata is a style of dyeing the uses a stencil to etch patterns directly with ink. It may vary based on the purpose of size of the final product, but you can use this method for various purposes, with an image engraved directly into the stencil. Each part of the process is done individually, carried out meticulously by hand.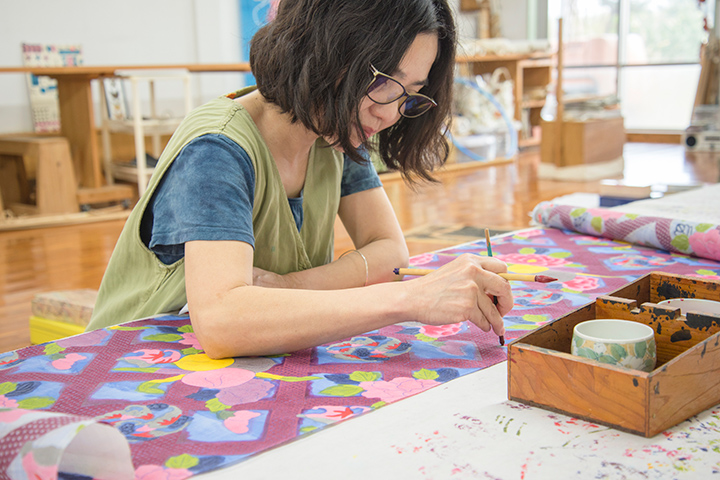 Here's what it looks like some color added. In a few iterations the light, warm color gradually becomes more deep. You can continue to add more dye at any point. "The dyes are made with natural ingredients that are known for not fading away. "It even goes with the natural surroundings of Okinawa," she said.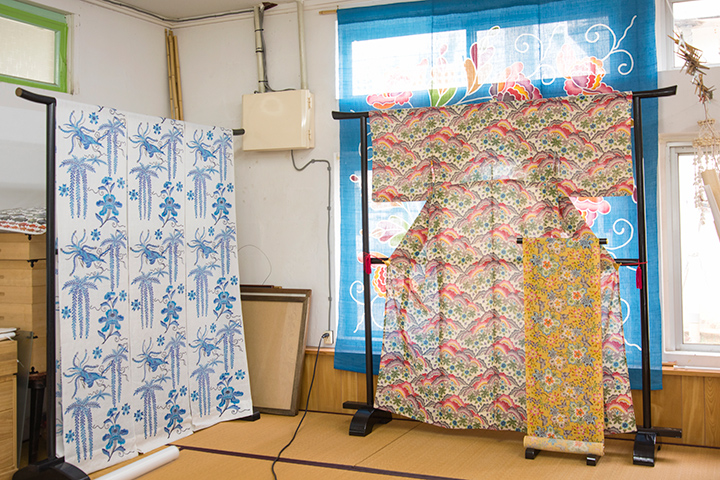 The products that Miss Maeda makes for order are anything from fabrics and tapestries to decorated picture frames and more.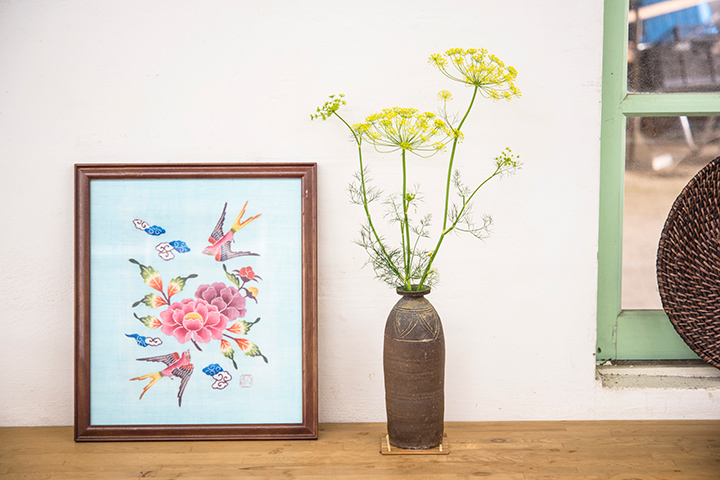 The patterns are very diverse, ranging from the traditional designs of peonies and birds to original patterns featuring things like the flowers of a Chinese Guger Tree, or Poinsettias. She can create designs based on your request, or work with you to find the color or design that you like.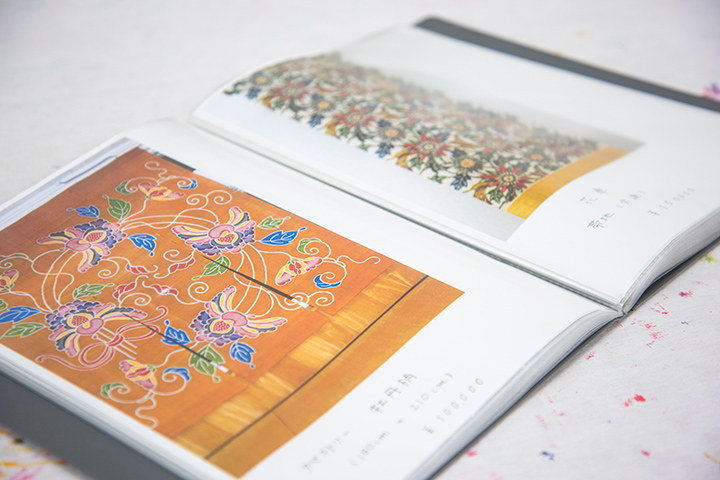 Even if you're not very familiar with the art, there are samples to look at while you pick a design for yourself. For items like the small piece that's placed in a small, decorated frame, it may take about 2 weeks to complete. However, it may take longer to complete based on the type and size of product you pick.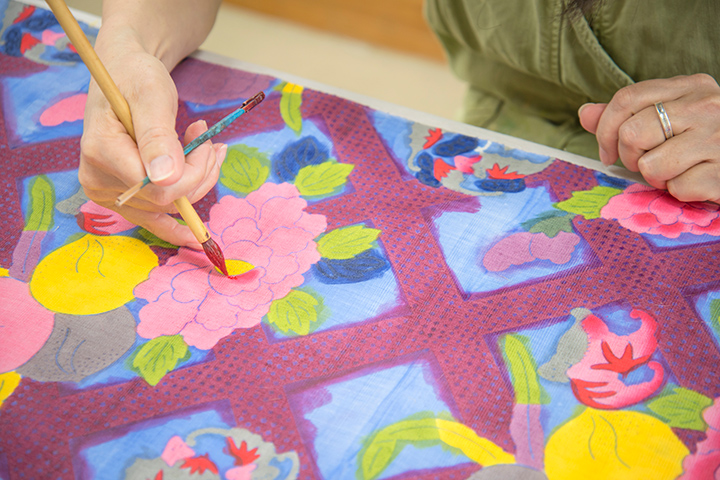 On the day we went there was a prototype of a long-sleeved kimono that could be worn for a Coming of Age Day ceremony. Miss Maeda's pieces are wonderful because they can be made into modern items and work well that way, too. Based on your tastes and budget, why not try ordering one for yourself?
Basic information
| | |
| --- | --- |
| Address | 7965 Aza-Kin, Kin-cho, Kunigami-gun, Okinawa |
| Car parking | Parking available (10 cars) |
| Open Hours | 10:00〜18:00 |
| Fixed Holidays | Saturday, Sunday |
| Contact Details | Maeda Bingata Dyeing Studio |
| Telephone | 098-968-4463 |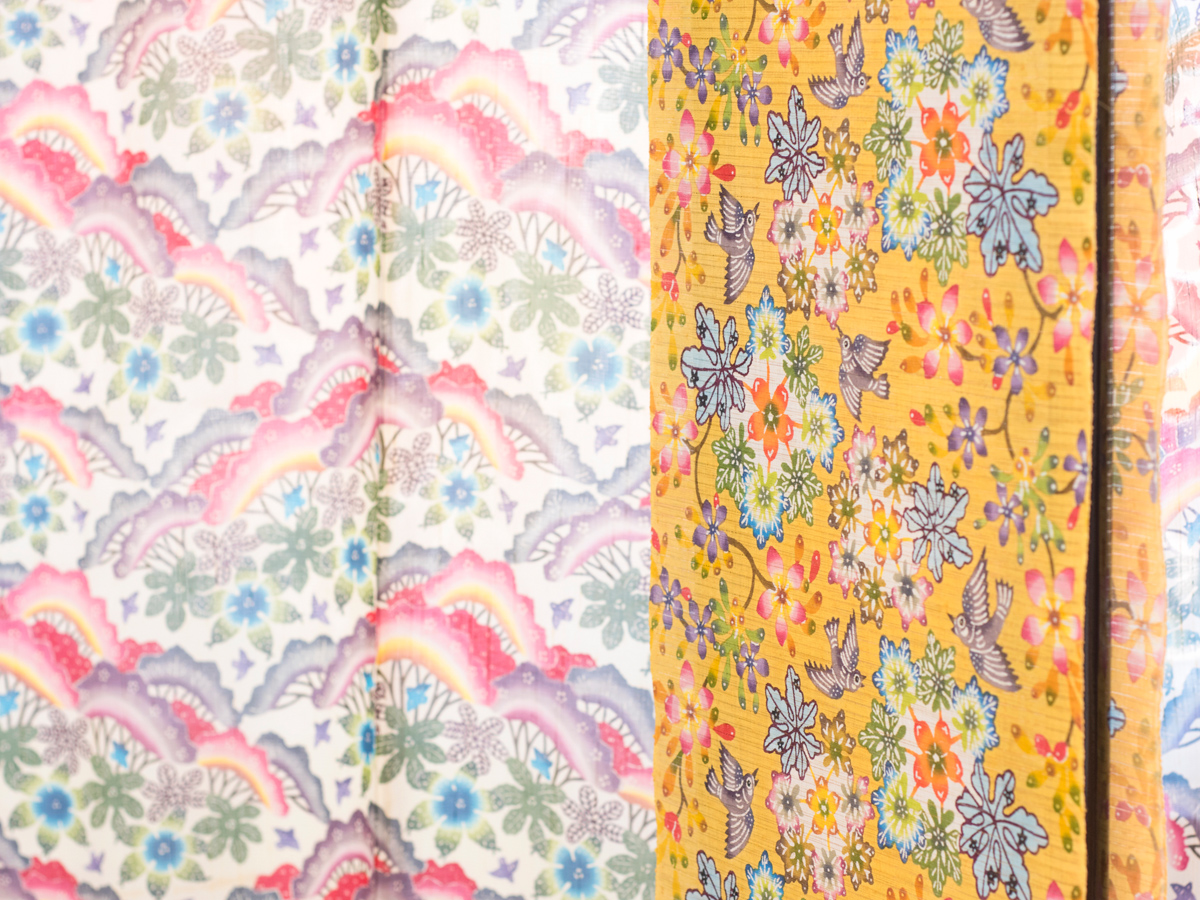 Click "Like!" if you like this article.
You will receive the latest information on sightseeing in Kin Town
---