Activities & Shopping
Sakiyama Shuzo Sho
This long-standing, Okinawa "awamori" distillery was founded over 110 years ago.
See how it's traditionally brewed and enjoy a tasting of the different varieties!
Sakiyama Shuzo Sho is a brewer of "Ryukyu Awamori Matsufuji", a sake with a deep-rooted following among awamori enthusiasts. The brewery was first established in Shuri, during the 38th year of the Meiji Era (1905), but even after moving to its location in Kin-cho over 110 years ago it still keeps with traditional brewing practices. This distillery in Kin-cho's Igei area provides observational tours to share the depth and ways to enjoy awamori with as many people as possible, and there's even a special tasting area.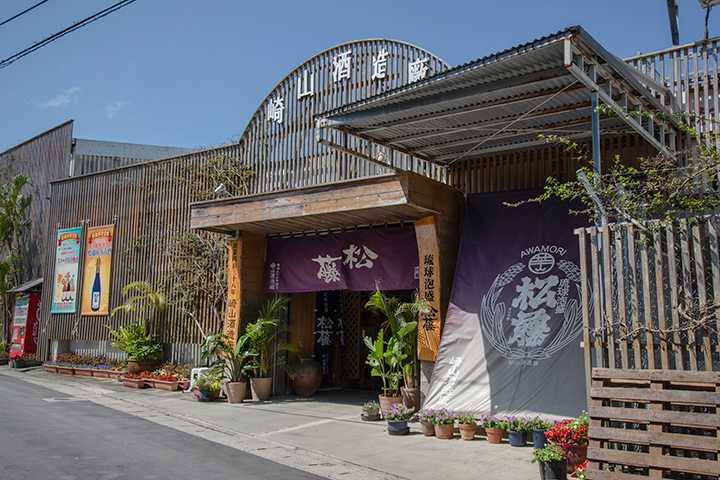 This is the entrance to the brewery. This cellar has personality and the front reminds you of an shop from older days.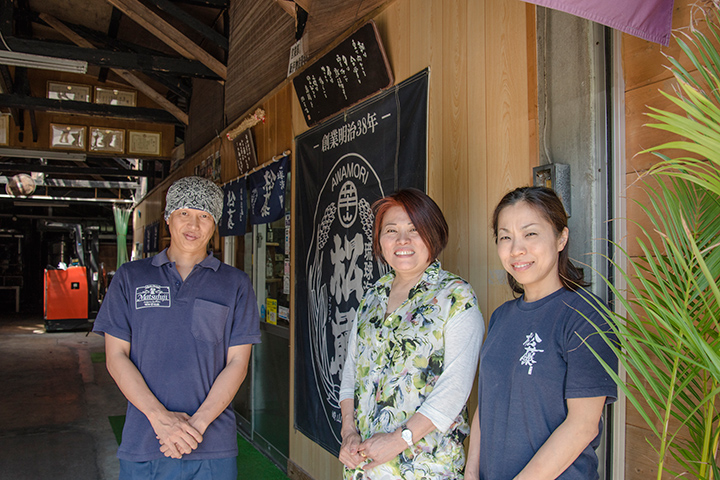 The head lady, Miss Sakiyama (center) and the sake cellar guides, Higa (left) and Yamashiro. "It's easy to come and observe once you've made a reservation" they explained.  The smell of steamed rice wafts up from the cellar, so let's go and check it out~!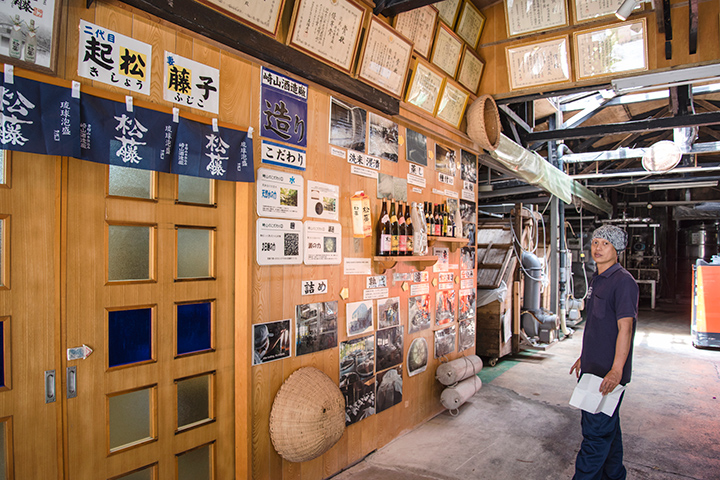 First they explained how the awamori is made, the history of Sakiyama Shuzu Sho, and the art of making sake. Apparently the name of their acclaimed sake "Matsufuji" was named after combining the names from the second-generation owners, Mr. Ukimatsu and his wife, Fujiko. How romantic~!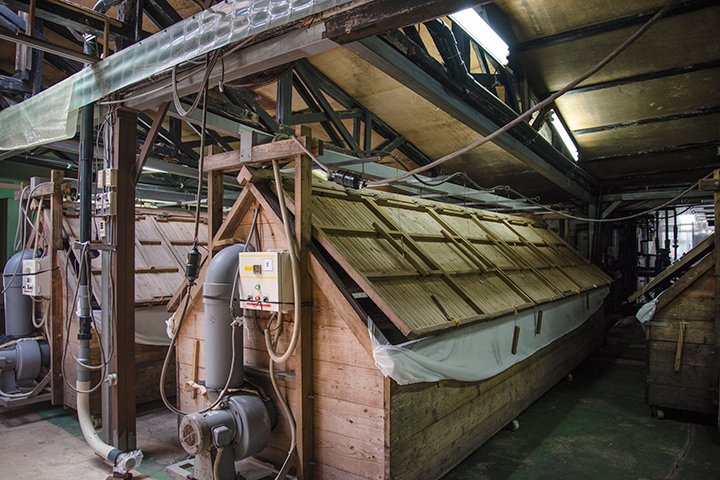 The malted rice is made through a process of adding kurokoji (black rice germ) to Jasmine rice that's been steamed and cooled. This is then placed on an old-style, triangular, wooden shelf for three to four days so that the germ can ferment, giving the sake it's deep and rich flavor. The brewer's experience and intuition as a craftsman are an important part of making this process that makes it all work.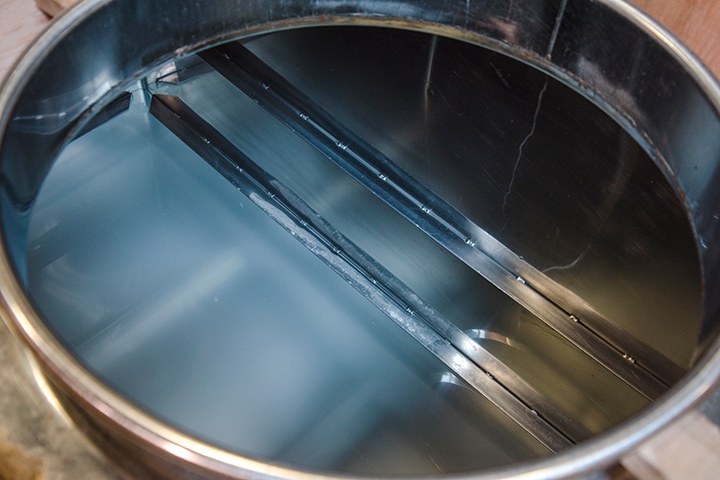 The resulting product is very robust, and then mixed with a "moromi" rice mash and mounting spring water from Onna-son. Then, after about 30 days of fermenting, it's ready to be distilled. This is a freshly distilled awamori. The cloud sediments is said to be the source of the deep umami flavor, and after it distilling it as lightly as possible, that's when the unique aroma and flavor of Sakiyama Shuzo is born.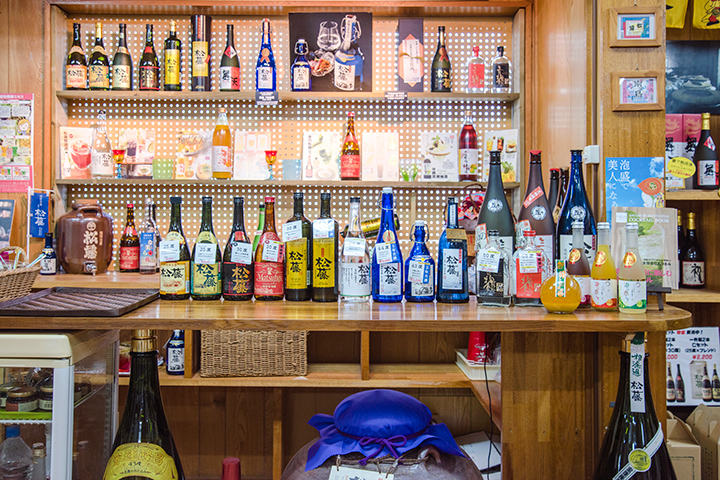 After hearing about the popularity of awamori and seeing how it's made, you start to wonder about what it will taste like. Whether it's a change in how it's made, how strong it is, or how long it was brewed before completion, a variety of flavors are available for you to try at the sampling station. They'll even recommend how to drink it based on which brand you pick.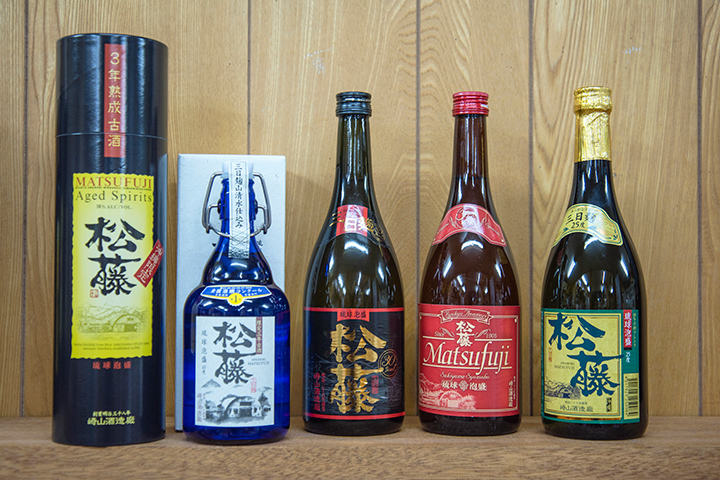 I was shocked to see how many unique varieties there were of the Matsufuji brand itself. They manufacture many different products, like those made with brown sugar, plum wine, and moromi sake. Part of the fun is finding the bottle that matches your personal taste. You can also purchase the sake outside of the brewery at places like the Ue-Gusuku Liquor Store, Naha Airport, and even online.
Basic information
| | |
| --- | --- |
| Address | 751 Aza-Igei, Kin-cho, Kunigami-gun, Okinawa |
| Car parking | Parking Available (5 cars) |
| Open Hours | 9:00 - 17:00 *Observation Tours are Easy to Enjoy with a Reservation |
| Fixed Holidays | Days Closed: New Year's and O-Bon Festival |
| Contact Details | Sakiyama Shuzo Sho |
| Telephone | 098-968-2417 |
| URL | http://sakiyamashuzo.jp/ |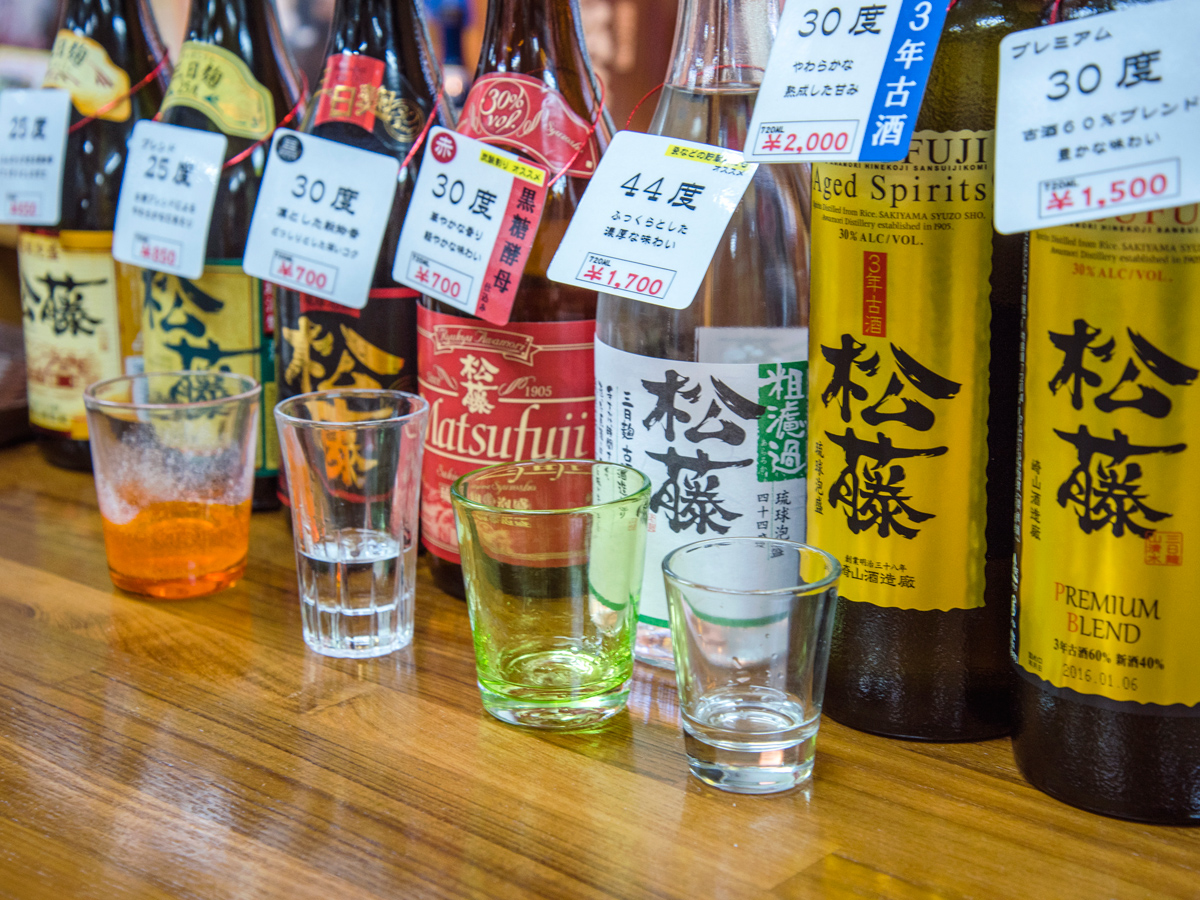 Click "Like!" if you like this article.
You will receive the latest information on sightseeing in Kin Town
---