Food
Shokuji-dokoro Bon ~ Bon · ne ~
A former local resort hotel chef wields his skills and serving dishes with care.
Shokuji-dokoro Bon ~ Bon · ne ~ is located along National Route 329. "Bonne" means "tasty" or "good" in French. Owner–chef Yamazato served for some 10 years as chef in a resort in the prefecture, showing off his talents with Okinawan cuisine, the entire gamut of Western food, and his own original creative cuisine. He opened Shokuji-dokoro Bon ~ Bon · ne ~ in 2013.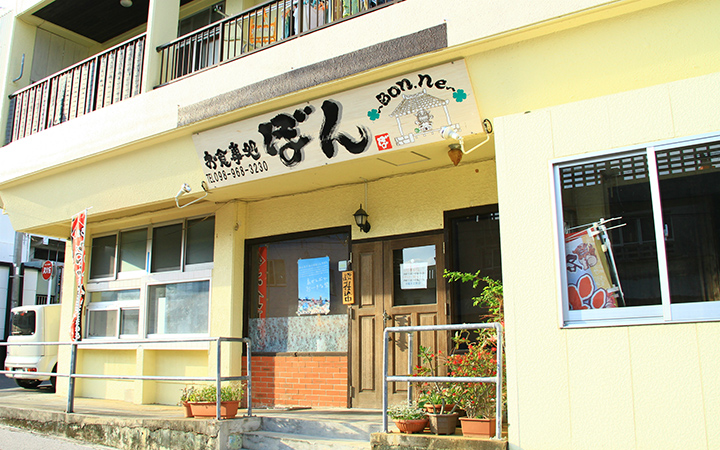 The interior is clearly separated into non-smoking and smoking areas (with a smoking-room), and also has a raised tatami-floored seating area that offers peace of mind for customers with young children.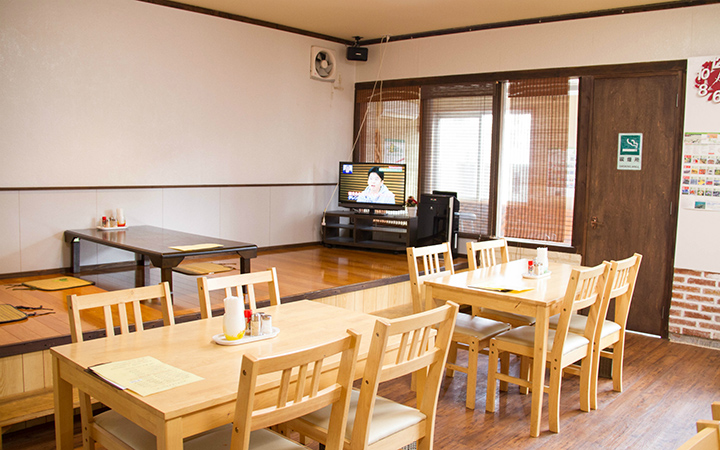 The policy here is to serve the kinds of dishes that cannot be easily made at home, and all the dishes are 100% hand made.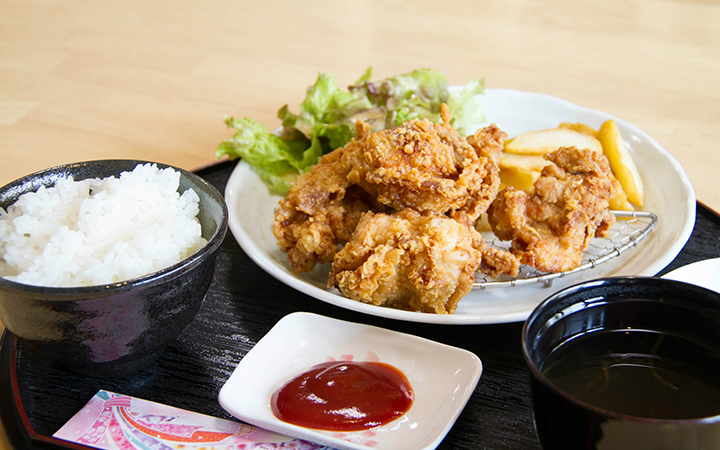 The most popular dish, the chicken karaage, has a lot of dedicated fans. It's said to taste great even when eaten cold.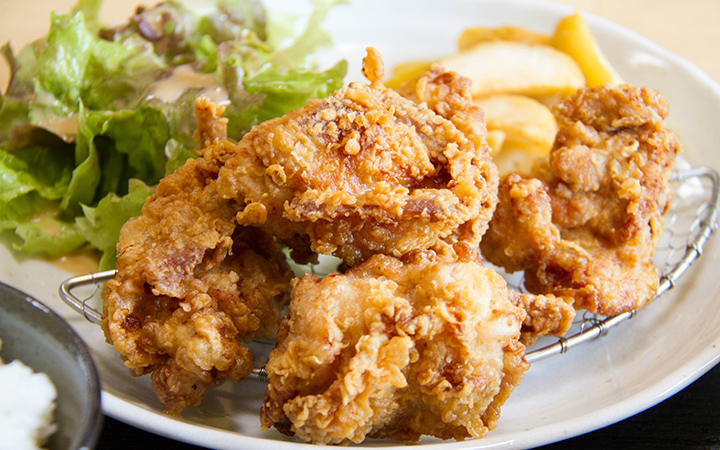 The special dipping sauce is a Japanese-style one with a soy sauce base. It is seasoned with a touch of white wine—the kind of thing that only a chef working with Western food would think of. The way of frying the karaage is also distinctive—it is fried using residual heat. This style of frying keeps the chicken nice and tender and is apparently the reason why this dish also tastes good eaten cold. With this small touch, you end up with much more delicious-tasting karaage.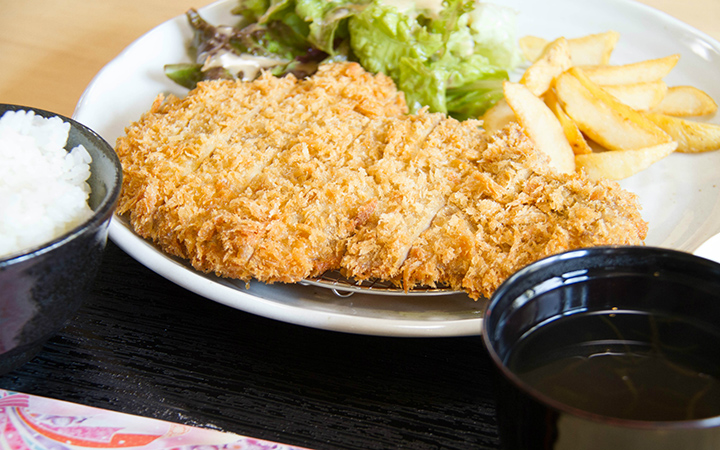 A favorite among the male clientele is the medium-sized tonkatsu. A 150-gram slice of pork is sprinkled with fresh breadcrumbs and is also cooked using residual heat. While it may end up costing more, using fresh bread crumbs creates a lovely crispy, light finish. Ladies are welcome to try the small tonkatsu.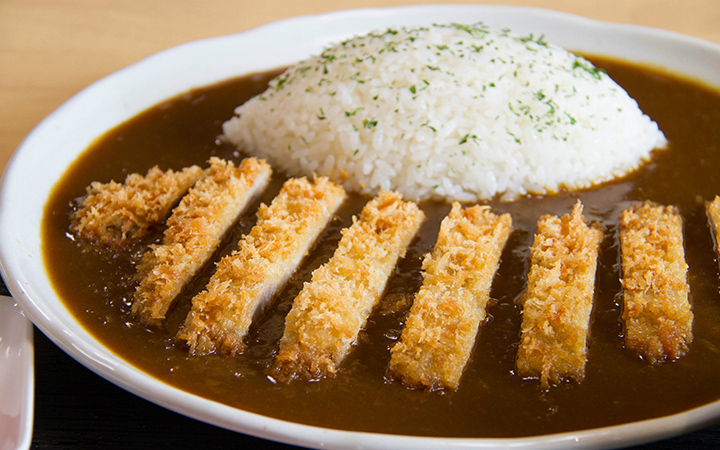 Meanwhile, the curry cutlet is popular with elderly customers. Preparing the curry starts with boiling the chicken broth for five hours. This has made several of the eatery's elderly customers notice and comment that "the curry is made in quite an exacting way." Slightly on the sweet side, the curry / the curry in the curry cutlet dish is sure to please children too. For customers who would prefer it, the dish can also be served with super spicy bananero chilli peppers / chilli pepper.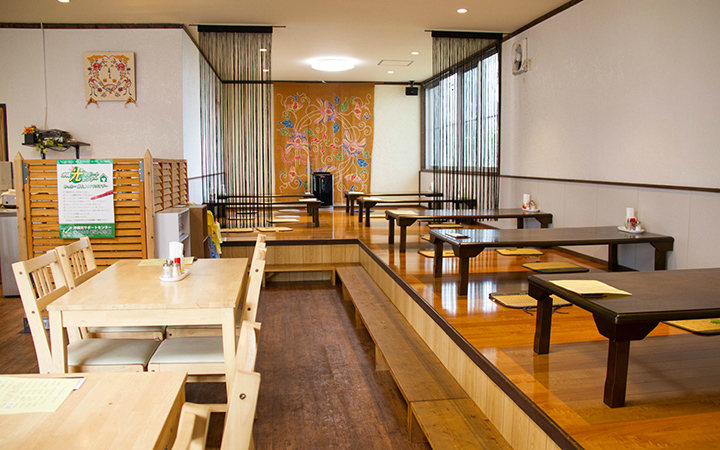 The only catering service in Kin and the hors d'oeuvres with six dishes are also popular. For parties, it is also possible to go omakase-style, leaving the entire menu up to the chef. Be sure to give Chef Yamazato's discerning tastes a try!
Basic information
| | |
| --- | --- |
| Address | 396 Kin, Kin-chō, Kunigami-gun, Okinawa Prefecture |
| Car parking | Yes. 5 places |
| Open Hours | Lunch: 1:30 a.m.–2:00 p.m. Dinner: 5:30–9:00 p.m. (last order) |
| Fixed Holidays | Wednesdays *The restaurant is also occasionally closed due to catering deliveries or events renting out the space |
| Contact Details | Shokuji-dokoro Bon ~ Bon · ne ~ |
| Telephone | 098-968-3230 |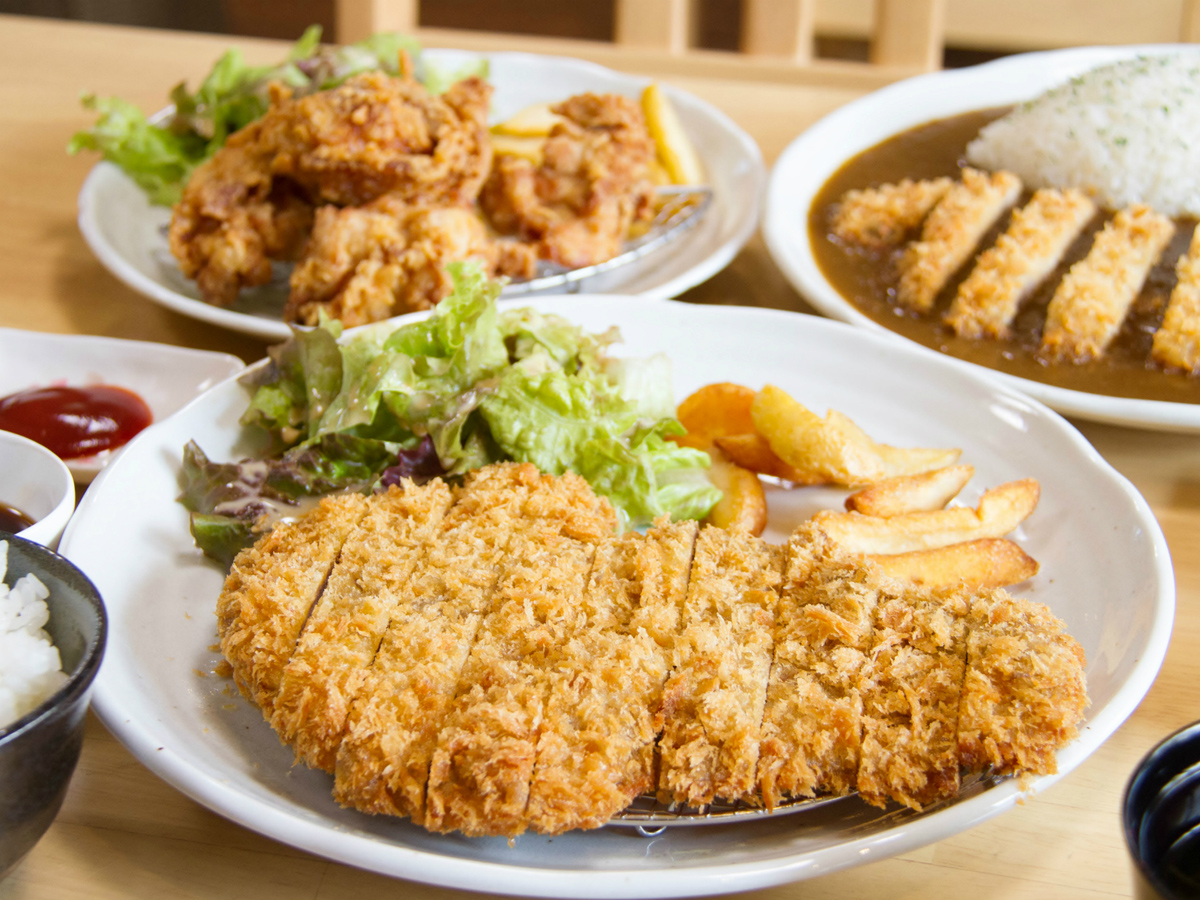 Click "Like!" if you like this article.
You will receive the latest information on sightseeing in Kin Town
---