Food
Yaka Beach parlor
Realaxing atmospher parlor on the sea side! Jerk chicken with spices and cold shaved ice are popular.
Attracted by the refreshing appearance of a seaside house, the Yaka Beach Parlor is a place where you'll want to stop by for a drive.
There is a store near the entrance of Yaka Beach along Route 329.
From punchy food menus to cold shaved ice and cafe drinks.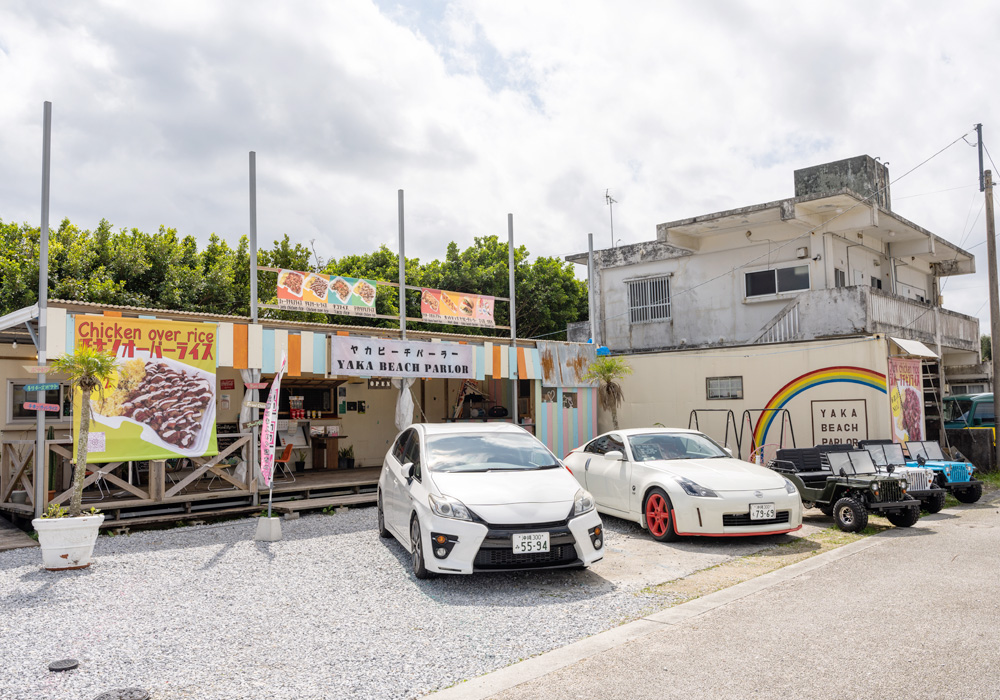 The owner, Mr. Kamisato, found land in his hometown of Yaka, started logging and clearing the land, and opened the store in October 2020.
Tables and chairs are lined up on the wooden deck so that you can have a relaxing meal inside the store. In addition, cute handwritten signboards, foliage plants, flags and other decorations will heal you.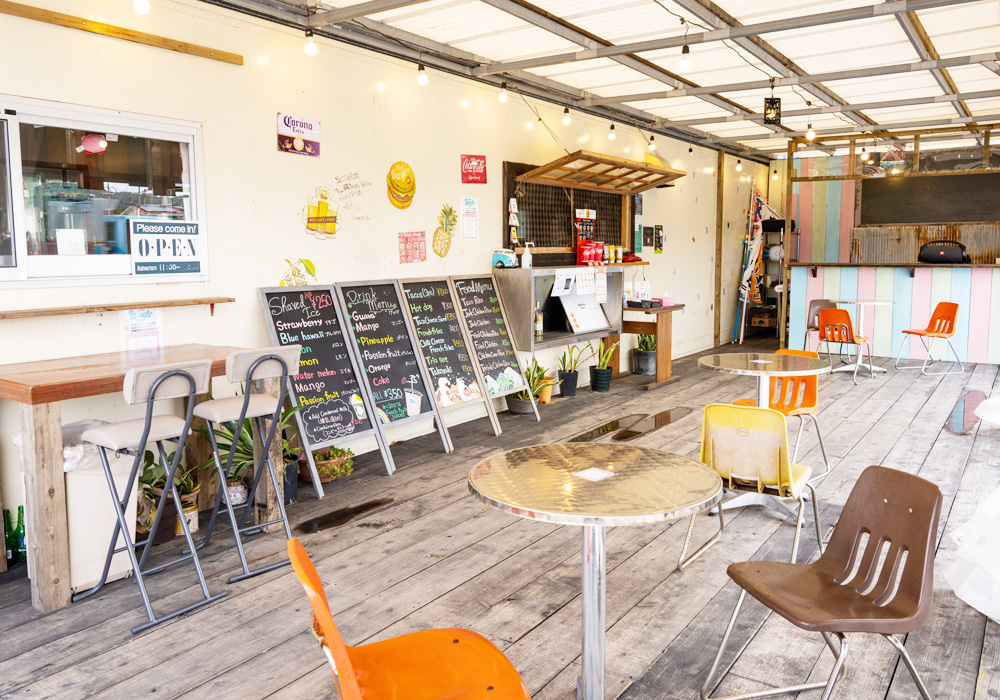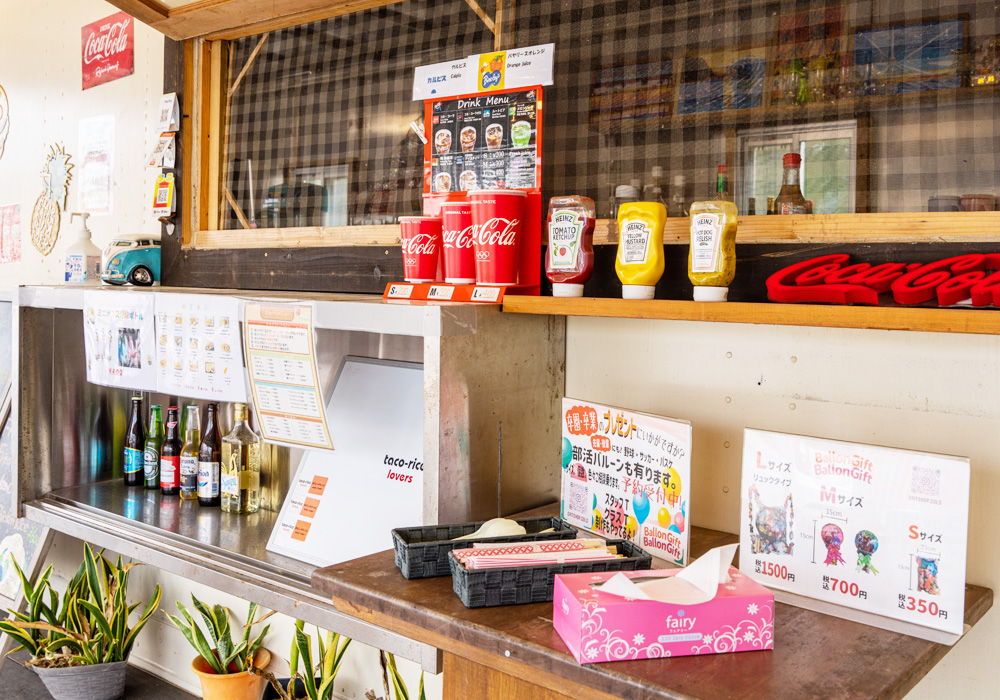 The popular menu at Yaka Beach Parlor includes jerk chicken rice, taco rice, and teriyaki chicken. It is understandable that 70% of the shops are foreigners living in the neighborhood.
Jerk chicken with a strong flavor and aroma of spice that comes out of the nose.
There is no reason to stop eating on how delicious it is.
I think the good thing about the parlor is that you can easily swing by for a snack or a meal.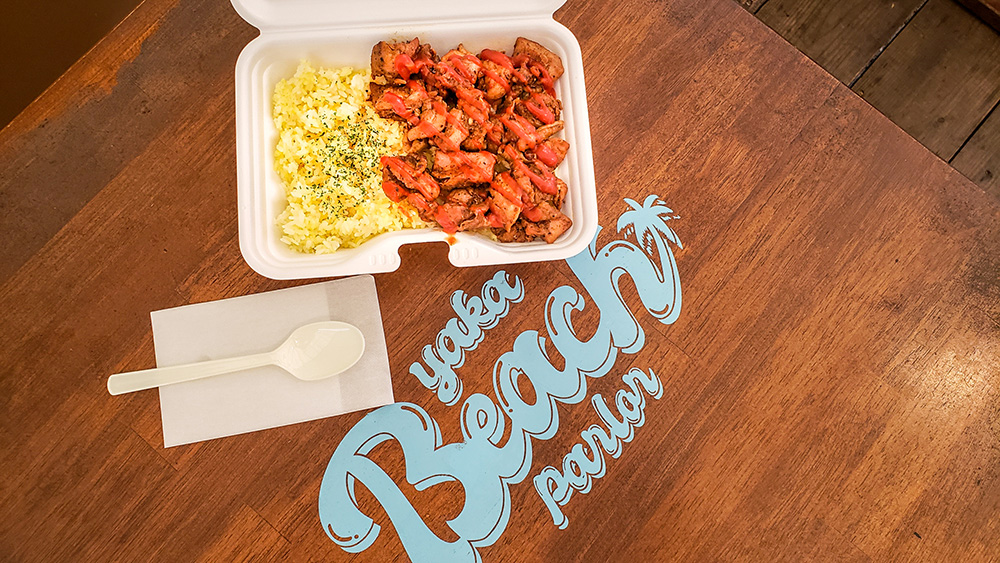 Both the food menu and side menu are substantial, perfect for takeout. And for elementary school students, junior high school students, and high school students, there is also a nice service where you can get a 100 yen discount from your bill with a student discount!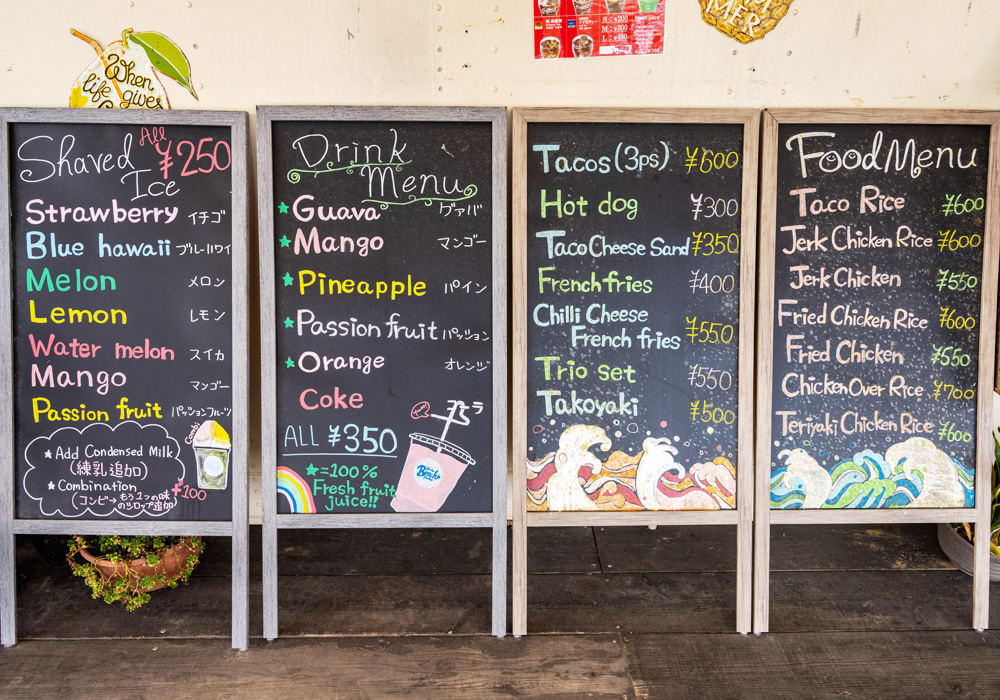 Cold shaved ice and drinks are also popular in the summer.
The owner, Mr. Kamisato, recommends eating at the beach behind the scenes! The owner informed usRelaxing time here with the sound of waves as BGM.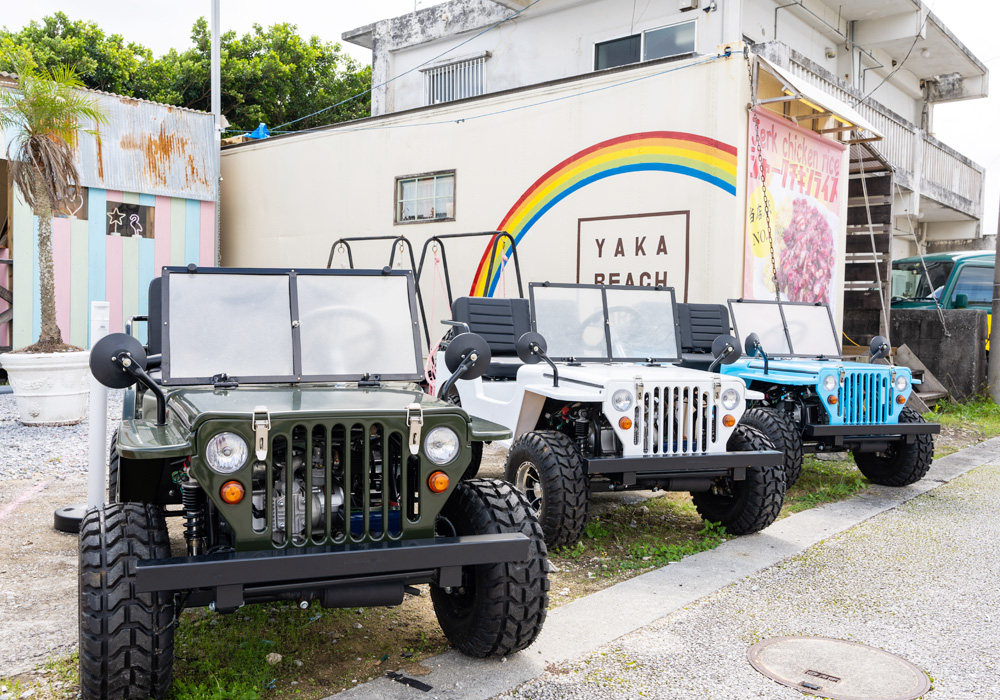 Basic information
| | |
| --- | --- |
| Address | 233-2 Yaka Kin-cho Kunigamigun Okinawa |
| Car parking | Yes |
| Open Hours | 10:00〜19:00 |
| Fixed Holidays | Irregular holidays |
| Telephone | 090-1947-2092 |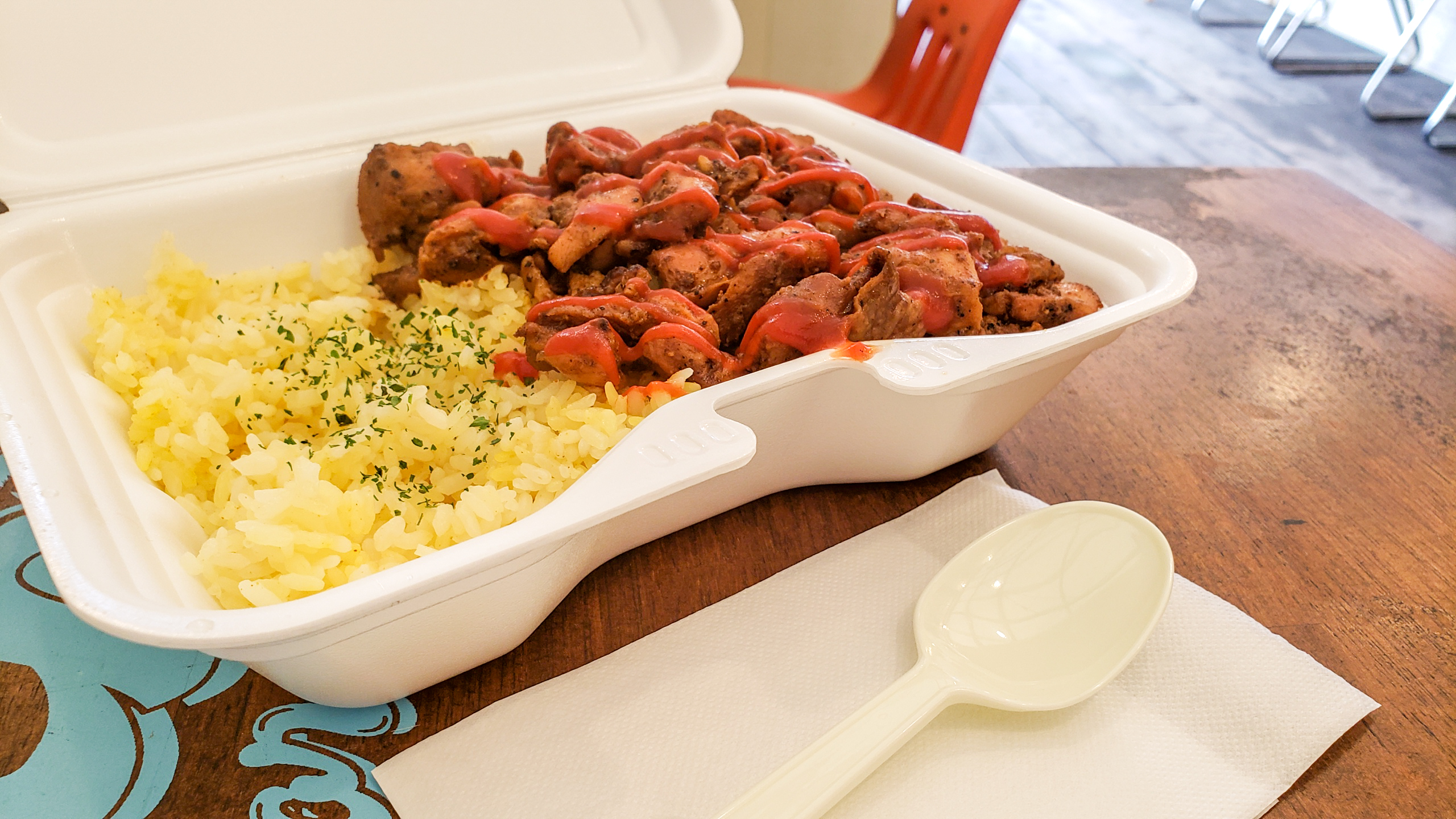 Click "Like!" if you like this article.
You will receive the latest information on sightseeing in Kin Town
---