Accommodation
Seaside Town Ⅲ
A resort for international adults in a foreigners' residential area unique to Okinawa!
Kin has a US military base, and the town has a strong American flavor. Areas with ocean views are dotted with foreigner residences built as family homes for Americans.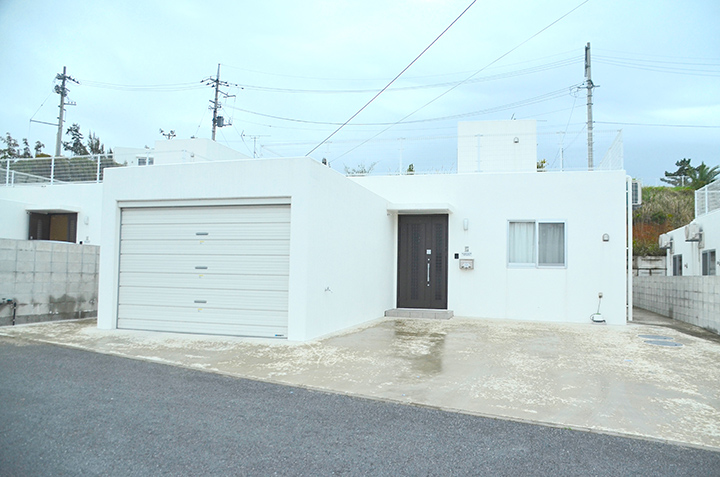 Seaside Town Ⅲ is recommended as an accommodation facility that offers a taste of this American mood. Located in a recently developed residential area for foreigners, this detached house is built truly American style.
Clean white walls that shine brilliantly when the sun hits them, a garage for the car, a spacious rooftop balcony.
Even just viewing the exterior, this is an exciting building.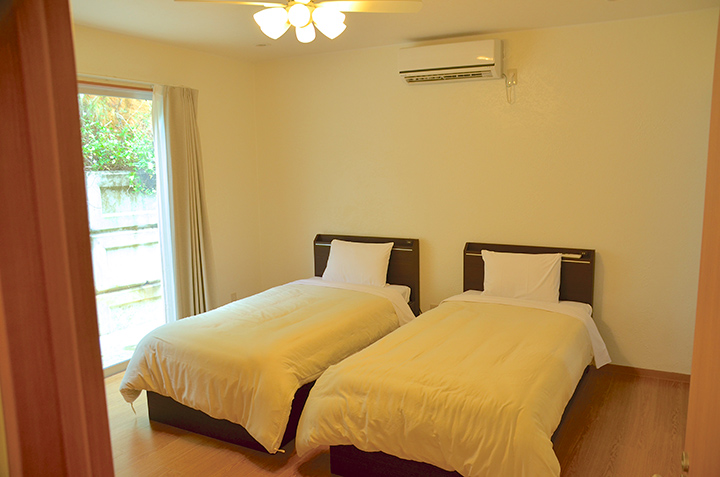 The layout features three bedrooms (2 twin rooms and 1 double room), and a living-dining room with an open-plan kitchen attached.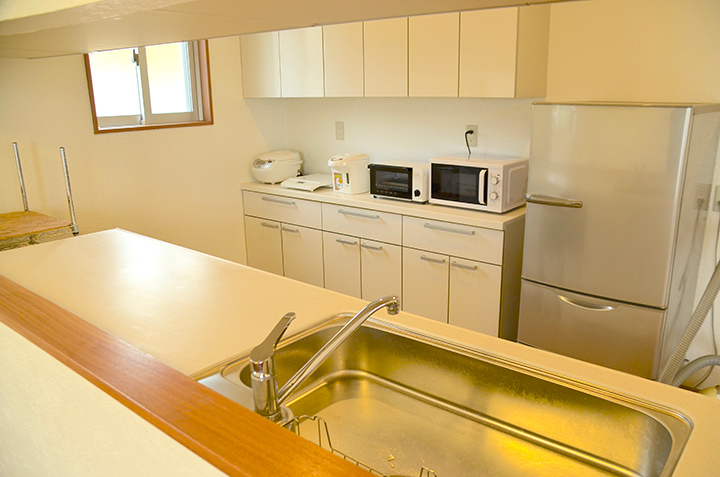 The building is equipped with large walk-in-wardrobes and a private shower and toilet in the main bedroom.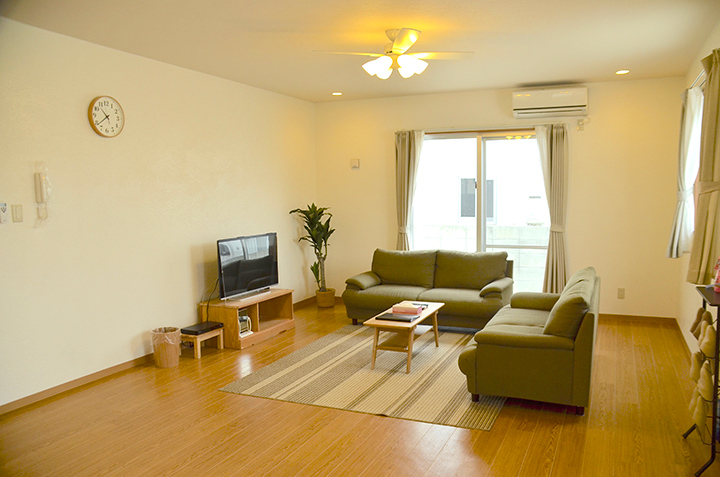 This is a spacious floor plan of 124 square meters. You can enjoy your stay, feeling as if you are living in a new home.
Excluding the entrance area, all floors are flat surfaces, which ensures a comfortable stay for seniors and people with disabilities.
If booked in combination with the separate building, which is right next door, the facility can accommodate 10 people.
This is place to enjoy a fun holiday for families with three generations or for large groups with many members.
Nine golf courses await within 15–20 minutes' drive, so Okinawan resorts with their dedication to golf can also be enjoyed.
Basic information
Address
1996-70 Igei, Kin-cho, Kunigami-gun, Okinawa Prefecture
Car parking
Available 3 parking places
Contact Details
Kariyushi Co. Kariyushi Condominiums Division
Telephone
098-866-7377
URL
http://kariyushi-condo.jp/rm_area/rm_kin/
Remarks
※ Minimum stay: 2 nights • Type of facility: entire house
• Number of rooms: 3 bedrooms, lounge-dining-kitchen
• Check-in: 3:00 p.m.–8:00 p.m. Check out: 11:00 a.m.
• Curfew: none
• Internet: WiFi (free) PCs available
• Smoking: all rooms are non-smoking
• Payment: pre-approved"

Facilities:

BEDROOMS
• 2 twin rooms, 1 double room
• 4 single beds
• 1 double bed 
 Can accommodate a total of 6 people + 2 pre-school children sleeping together
• 3 air-conditioners individually controlled
• Internet connection (LAN)"

KITCHEN
• island kitchen counter
• cooker
• fridge
• microwave
• oven
• rice cooker
• electric kettle
• cooking utensils
• dinnerware
• dishwashing liquid
• sponge"

LIVING ROOM
• air-conditioner
• ceiling fan
• coffee table
• lounge suite
• large-screen LCD TV
• DVD player

BATHROOM & TOILET
• 1 bathroom
• 1 shower unit
• shower
• bath towels
• face towels
• bath mat
• hair dryer
• 2 toilets
• toilet with washing function
• toilet mat
• toilet paper"

LAUNDRY & OTHER
• washing machine
• dryer
• vacuum cleaner
• iron

OTHER APPOINTMENTS
• slippers
• rubbish bin
• garbage bags

bathroom supplies: shampoo, conditioner, body soap, tooth brush sets, razor, brush, q-tips, towels, bath towels"

OTHER FACILITIES
• Free parking for 3 vehicles(1st floor garage and 2 spaces in front of the building)
• Large plastic bin with lid (located inside 1st floor garage)
※ During long stays, the rubbish will be collected on a timely basis. Please seal garbage bags and place them inside the bin.

Additional points:
Check-in differs to that in standard accommodation facilities. The person in charge will provide relevant information via email. When making your booking, please fill in an email address at which you will be able to check emails from us."
• microwave
• oven
• rice cooker
• electric kettle
• cooking utensils
• dinnerware
• dishwashing liquid
• sponge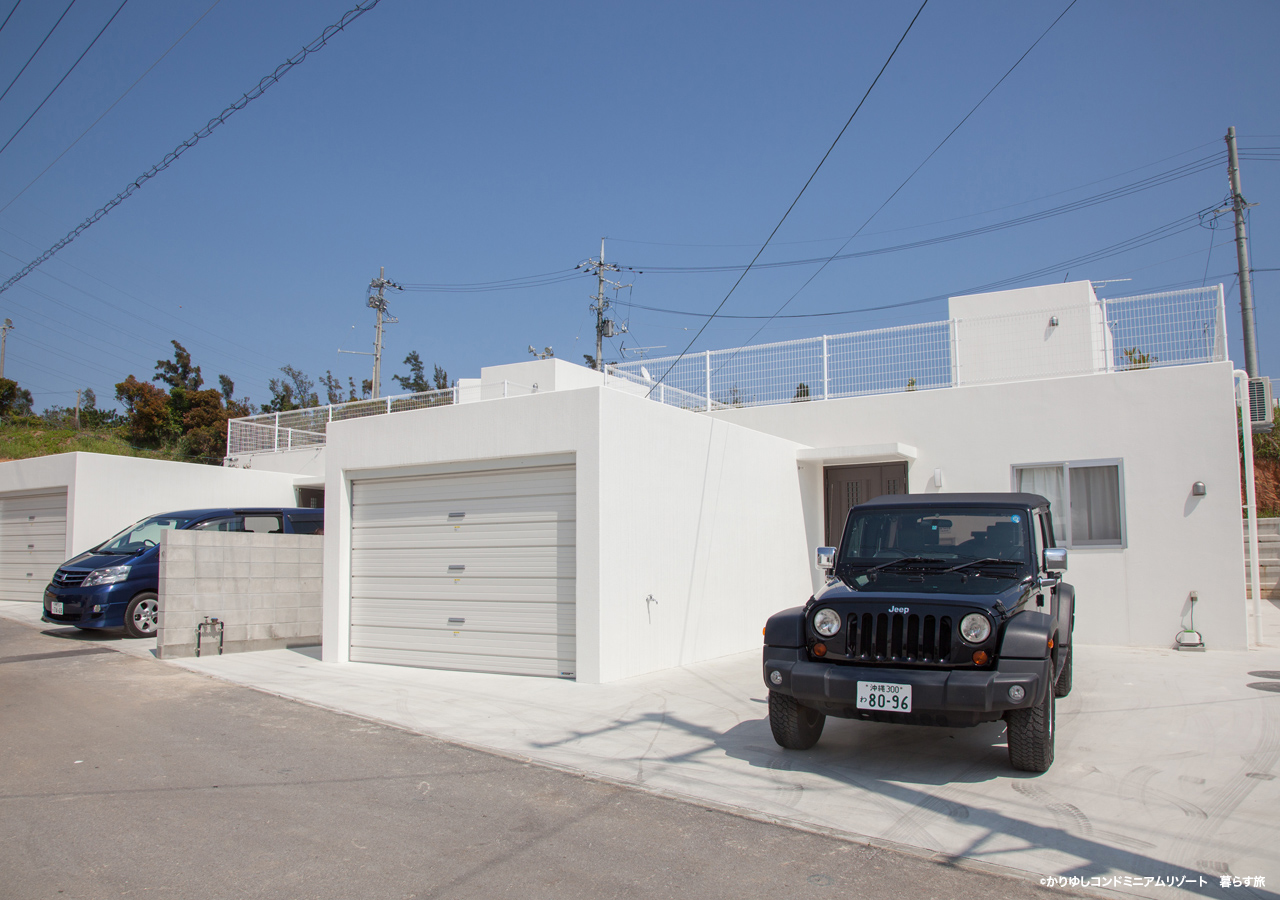 Click "Like!" if you like this article.
You will receive the latest information on sightseeing in Kin Town
---