Accommodation
Guest house Tsurumiya
A ramen shop is on the first floor
A reasonable guest house where the ocean can be seen from the rooftop.
Guest house Tsurumiya is located at the edge of Uruma city, conveniently reached by car along highway 329 and right next to Kariushi beach. It's a reasonable guesthouse which offers discounts for long stays and for reservations for multiple people. A ramen shop is also on the first floor which is open 24 hours a day.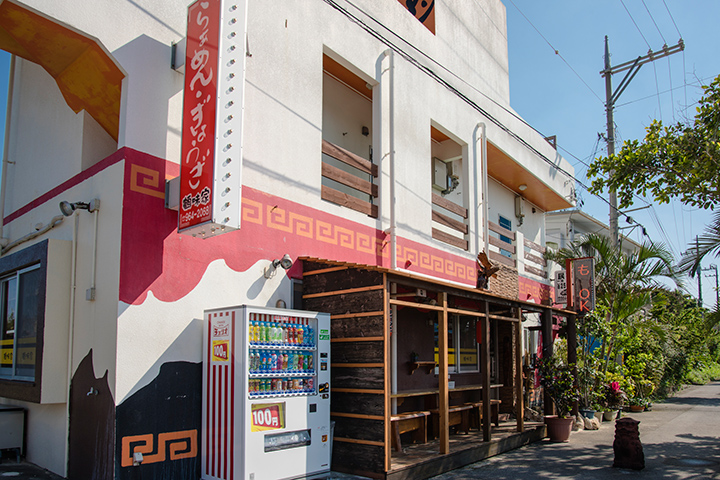 The outer appearance of the guest house looks like this. Four rooms are on the second floor which are sized 10 to 13 square meters. The rooms are all the same price as long as they are open.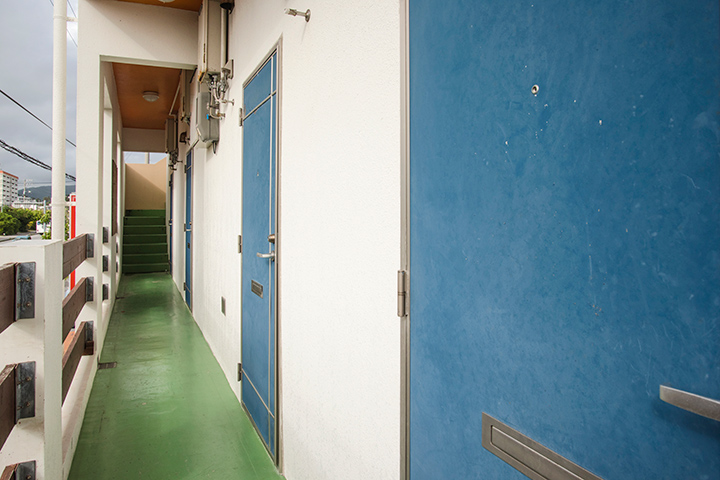 Coming up to the second floor, rooms extend from here all the way to the end, and you check in and checkout at the first floor ramen shop. Now I'll show you the 13 square meter room here in front of us.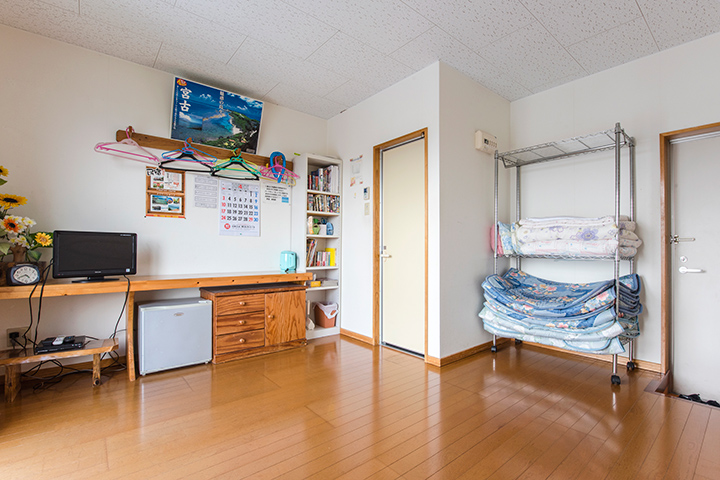 This clean room has bedding, a television, DVD player, refrigerator, tea pot, dresser, and comic books. This room can accommodate up to four people.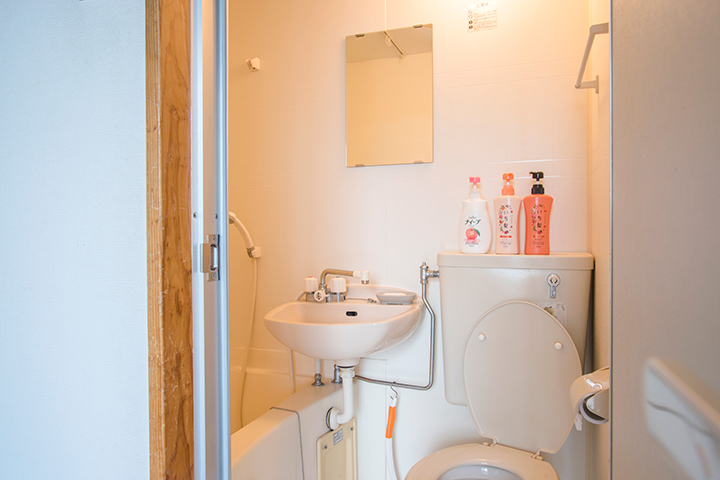 A toilet and bathroom are in the rooms. There is shampoo, conditioner, and body soap.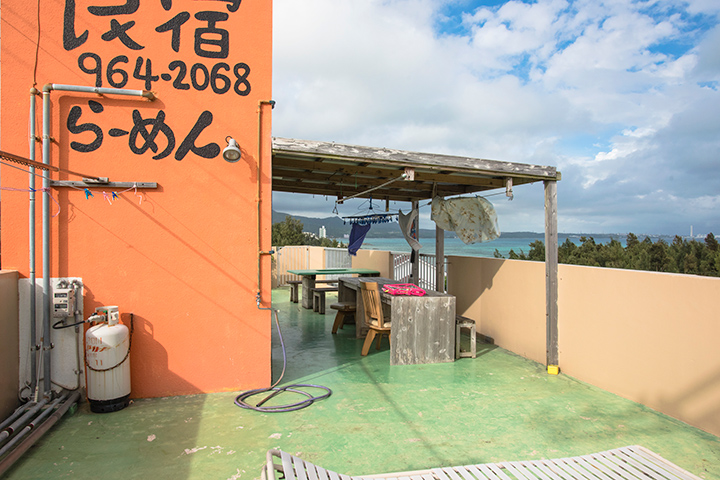 There is a shared space on the rooftop which has a table and other things.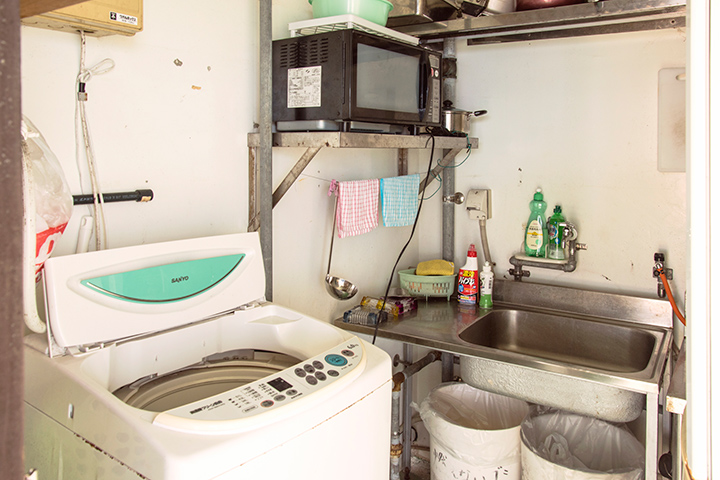 A kitchen and washing machine are also on the rooftop which are useful for long stays. By the way, we can lend BBQ equipment, so if you prepare the ingredients you can have a fun BBQ up on the rooftop. Nearby there are places like the Yuntaku market and supermarkets so you won't have any problem shopping.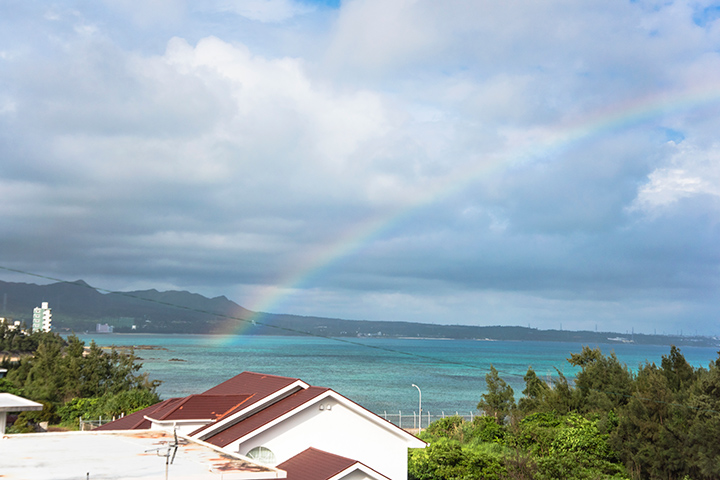 Also, from the rooftop you can see the ocean to your delight. Today there was a nice rainbow. For reservations please contact us by HP or phone. Lodging plans and other details can be found on HP, so please check them out.
Basic information
Address
2903 2F Aza-Yaka, Kin-cho, Kunigami-gun, Okinawa
Car parking
Yes(10 cars)
Contact Details
Guest house Tsurumiya
Telephone
098-964-2068
URL
http://www.tsurumiya.com/
Remarks
• Type of establishment: Inn and guesthouse
• Number of rooms: 4 (each room is 10 - 13 square meters)
• Checkin: 3:00 PM, Checkout: 10:00 PM
• Curfew: none
• Internet: none
• Restaraunt: Ramen shop on the first floor
• There is a smoking area
• Payment: cash only
• Facilities in the rooms: Toilet, shower, air conditioner, television, and redrigerator.
• Shared space, kitchen, cooking stove, microwave, tableware, and a washing machine.
• Amenities:Shampoo, conditioner soap, body soap, and drier.
• Other:Rooms can accommodate 2 - 4 people, and discounts are offered depending on the number of people as well as for long stays. Children under elementary school are free, BBQ equipment can be offered (not ingredients), and towels are offered (with a fee).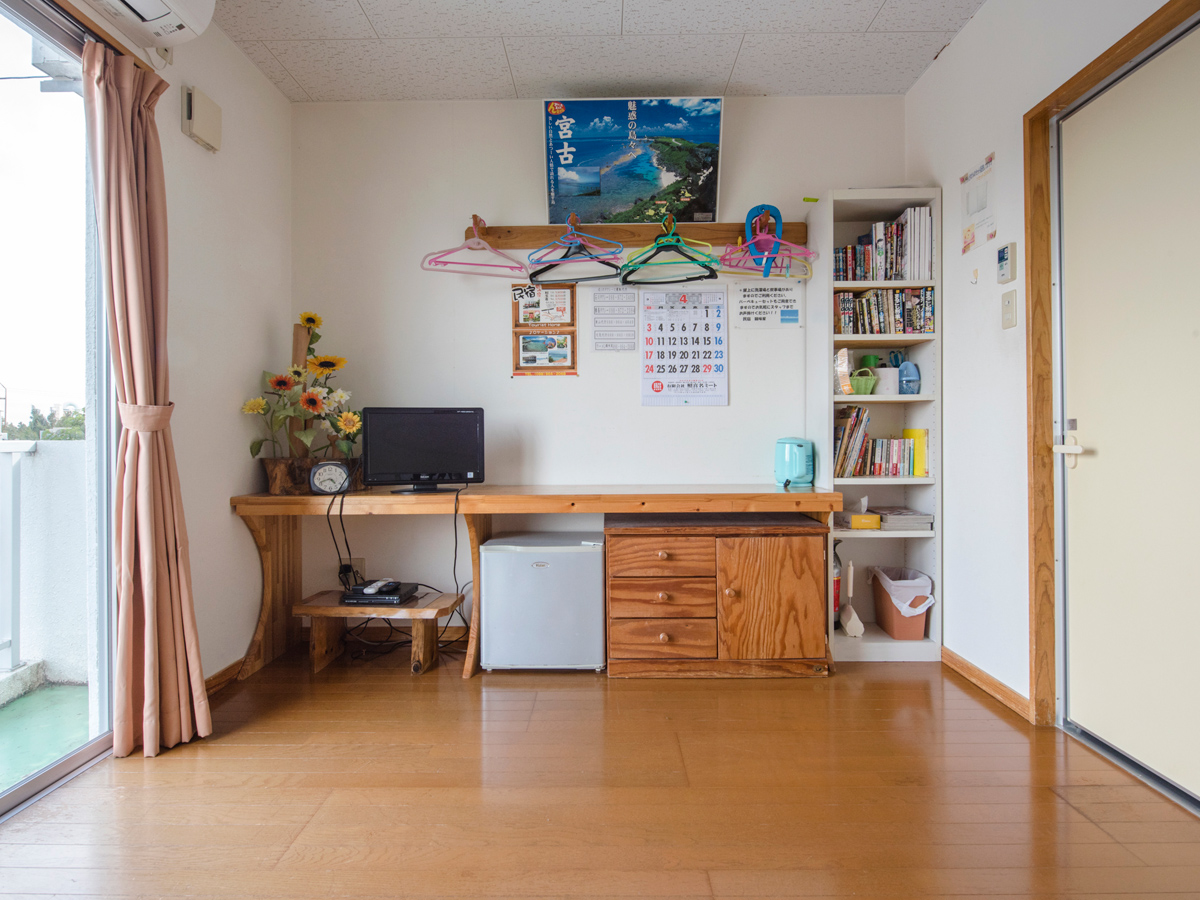 Click "Like!" if you like this article.
You will receive the latest information on sightseeing in Kin Town
---