Food
Heinojou
A Okinawa soba restaurant inherited from my grandfather's generation,loved by locals.
Introducing Heinojou: a beloved eatery among the locals, the restaurant's main attraction is its Okinawan-style soba.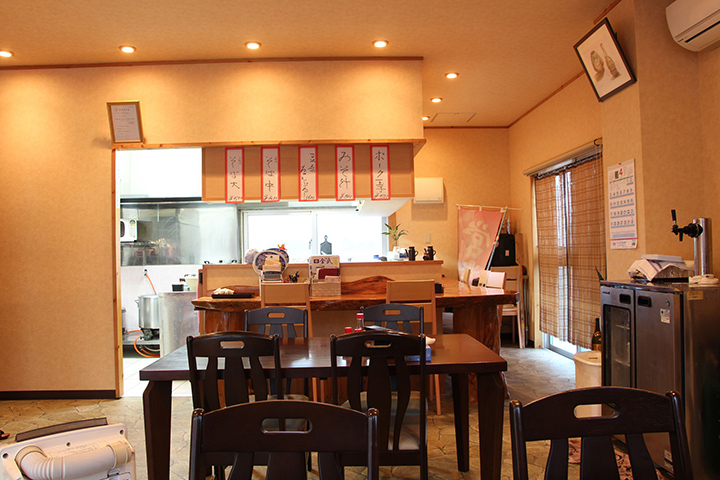 When you step through the door of the shop, you'll be greeted by the owner, Awaren, calling out friendly greetings to the regulars.
There's something about her that just makes you feel at home, something that makes you want to call her "Ma," when you turn to speak to her.
If you ask her how come the shop's name, the rather austere "Heinojou" doesn't seem to fit her easygoing personality at all, she'll tell you that it's because the shop is named after her grandfather's little brother.
Heinojou, long beloved among the locals, was commonly known even in Kinchou as a curry and zenzai shop.
In her own turn, after returning four years ago from 35 years living in Hawaii (she pronounced the name of the Seven Up she brought back as souvenirs just like a native!), Awaren decided to take over the shop when there were no other heirs.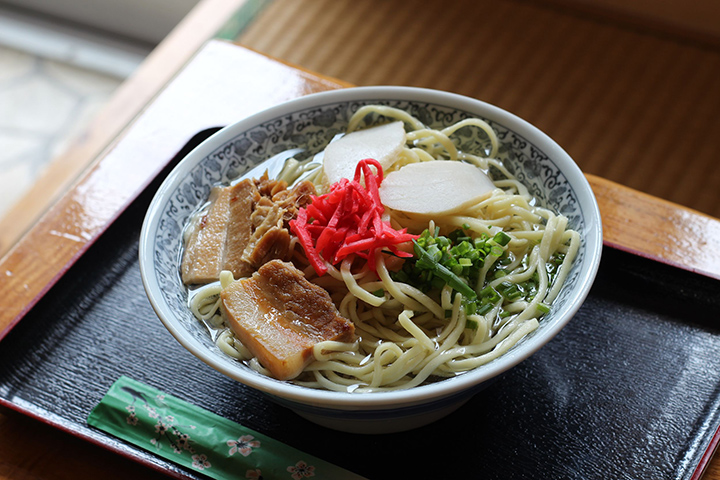 The shop's signature dish: Soba (large)
The broth is made from a tonkotsu base, blended with katsuo and simmered for 5 days.
The flavor is maybe just a bit strong, but many of the customers drink the broth down to the last drop, and Awaren will tell you with a laugh that "Everyone cleans their plates, so even clearing dishes is fun!"
The noodles are from a long-established shop in Nago. They're a favorite of Awaren herself, with just the perfect texture.
Plus, she goes out of her way to avoid using artificial seasonings whenever possible.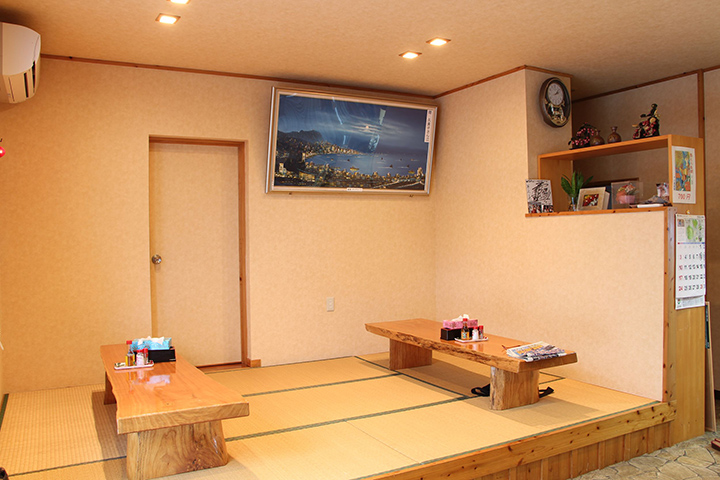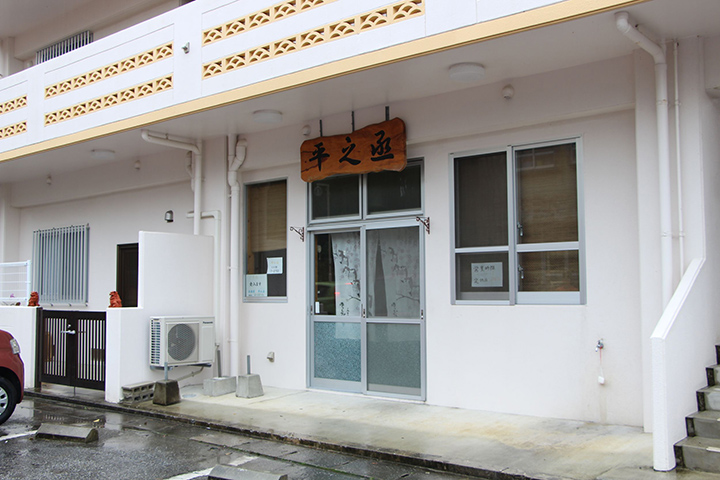 Actually, when she opened the store, Awaren wanted to name it after herself somehow.
However, even though the shop hadn't had a sign until then, all the locals knew it as Heinojou.
The people around here felt pretty strongly that, "Everyone already knows it as Heinojou, so changing it would definitely be bad." Bowing to the prevailing opinions, Awaren decided she would keep the inherited name.
We hope she'll be able to keep this well-loved shop going, with the caring support of the local community.
Basic information
| | |
| --- | --- |
| Address | 45 Kin Kin-cho Kunigami Okinawa |
| Car parking | Available |
| Open Hours | 9:00 - 14:00 |
| Fixed Holidays | Sunday |
| Contact Details | Heinojou |
| Telephone | 090-9784-0553 |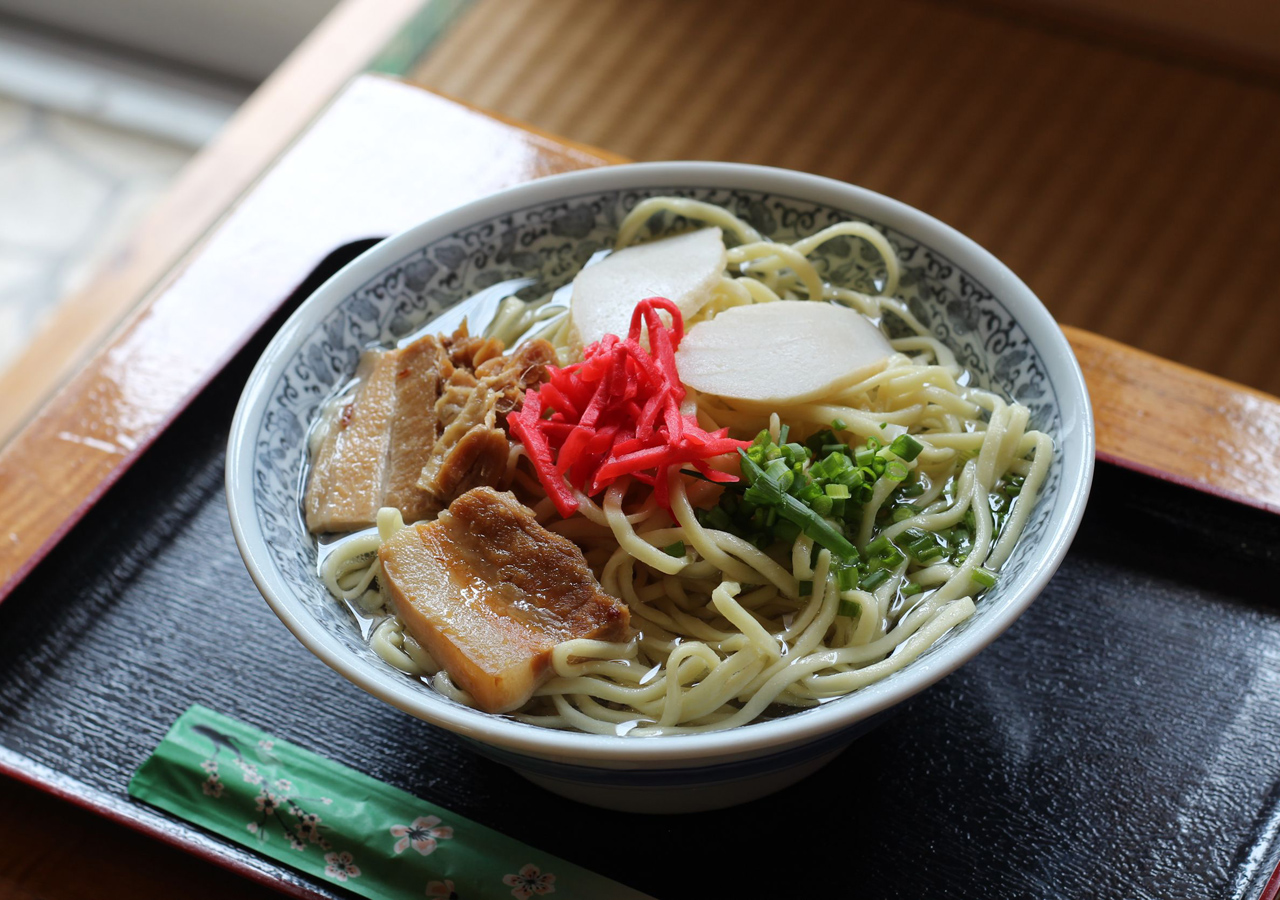 Click "Like!" if you like this article.
You will receive the latest information on sightseeing in Kin Town
---