Food
Hisamatsu Shokudo
You have to try Kinchou's one and only soul food: Chiricha!
This long-standing eatery was first established in 1966, and is currently managed by its second generation owners, husband and wife team Satoshi and Chizuko Gino.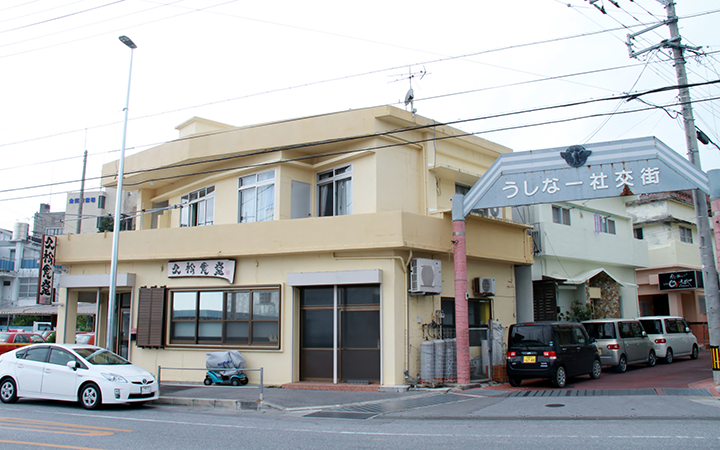 The dish on the sign is "Chiricha", a pork and pig's blood stir fry. Hisamatsu Shokodo makes a Chiricha that's so exceptionally good that it's popular not only in Kinchou, but also outside of the area, and with fans abroad.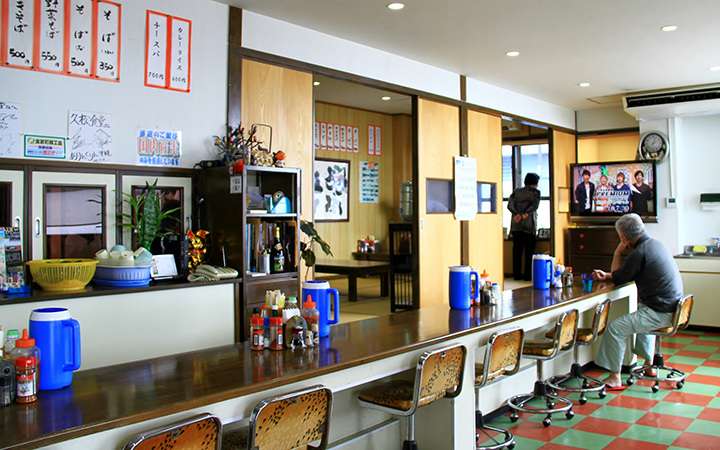 Almost every country in the world has a dish that's made with the blood of pig, cow or chicken. Chiricha is one among them. It's an old food tradition that's eaten all across Okinawa prefecture. "In the past, the Chiricha you'd eat would be made completely differently depending on where you were in Okinawa. That's why each plate of Chiricha will have it's own unique look, feel and taste," said owner Satoshi.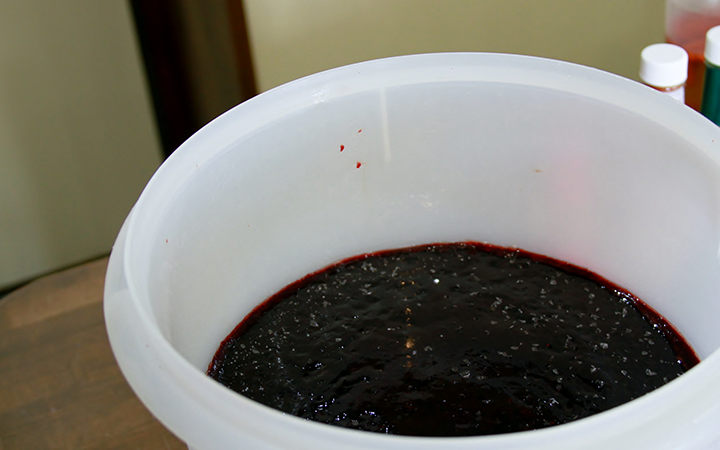 Frozen and cleaned pig's blood with a purplish red hue. It's almost like wine. After six more hours, this carefully made Chiricha will be complete and free of any impurities.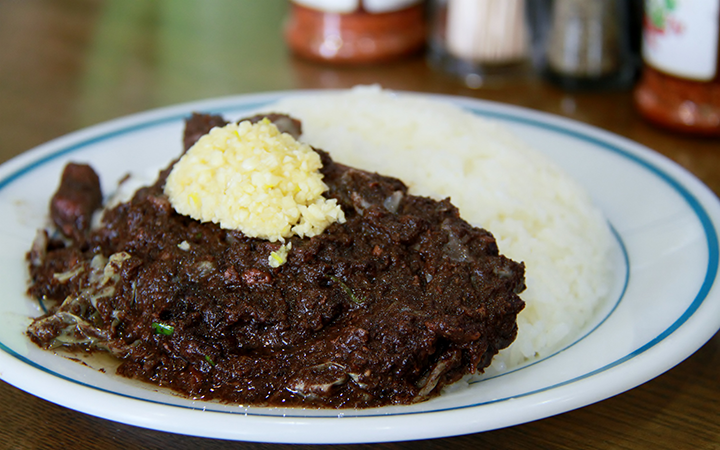 Hisamasa Shokudo's Chiricha is garnished with raw garlic, and fills your mouth with a deep and delicious flavor. To those who have never tried it before, I highly recommend trying Chiricha.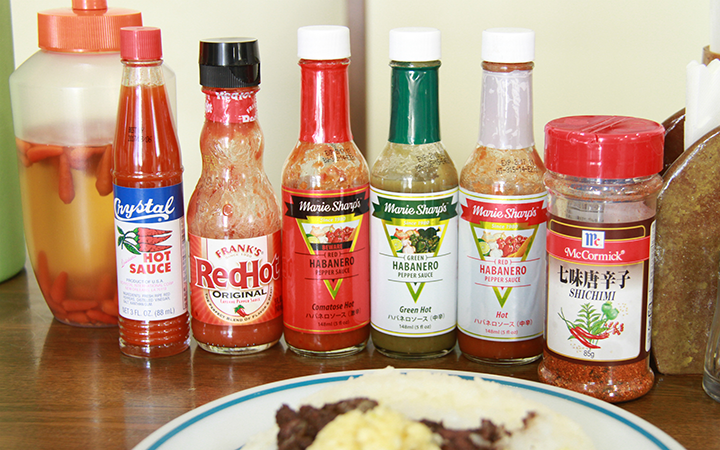 The table is topped with a line-up of various American-style condiments. I recommend picking one a little of of the box to eat with your Chiricha.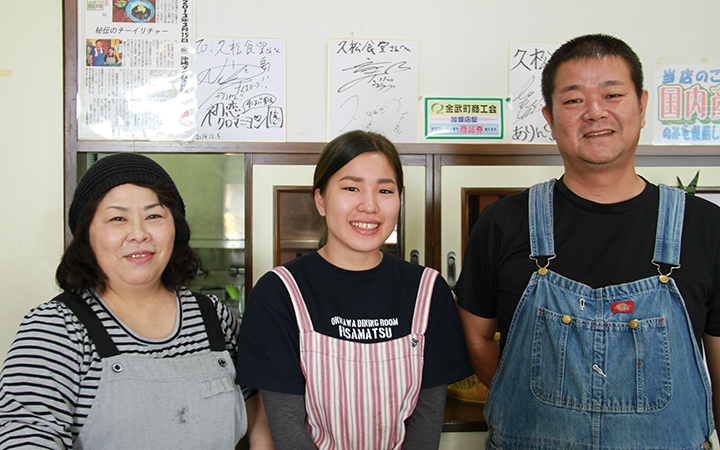 The plates here also have a history that spans over 50 years. When Hisamatsu Shokudo was first made, pyrex plates could be found in almost any home. The glass plates that have two green and blue stripes in it are popular still even in antique shops. "Our older patrons really seems to enjoy the nostalgic feel of these," said Chizuko. You must try Hisamatasu Shokodo's one and only Chiricha, served on a plate that's full of Okinawan history! Just be sure to call and check before you get here because there are times when it's sold out!
Basic information
| | |
| --- | --- |
| Address | 1 Aza-Kin, Kin-cho, Kunigami-gun, Okinawa |
| Car parking | Not available |
| Open Hours | 10:30 - 14:30 (sold out as soon as end came) |
| Fixed Holidays | Sunday |
| Telephone | 098-968-2984 |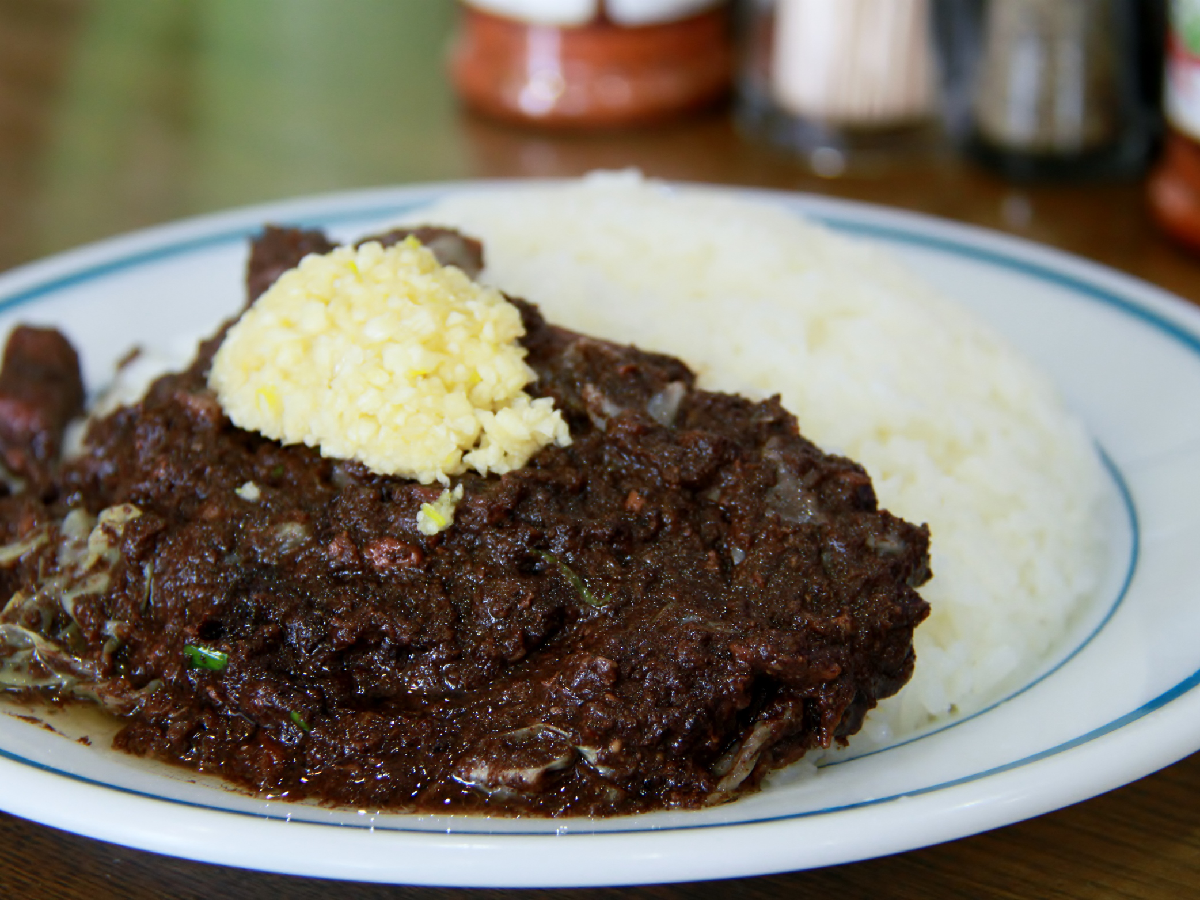 Click "Like!" if you like this article.
You will receive the latest information on sightseeing in Kin Town
---