Food
Mekachi Wattamachi Shop
There are many fans of Chiricha from around and outside the prefecture.This is a relaxing place where the local, elderly ladies like to come and visit.
Mekachi means "progress" in the local dialect of Kinchou. At Mekachi Wattamachi SHOP you'll be greeted by Ms. Touzan with a bright smile, at this spot where the elderly ladies around town can come and kick back. After hearing about from the local ladies, here's "Chiricha" (prior reservation required), the famous and increasingly popular, rumored dish made by Ms. Touzan. It's been featured on TV shows and sites across Japan, so let's dig in to it's delicious flavor.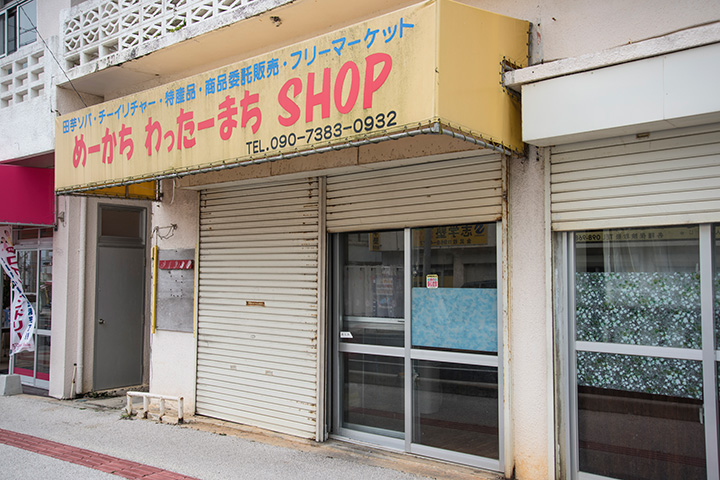 If you go a little north from Camp Hansen Gate 1, along National Highway 329, you'll see the yellow sign marking the restaurant on the right side. The shutters may be partially closed, but it's open so feel free to go in!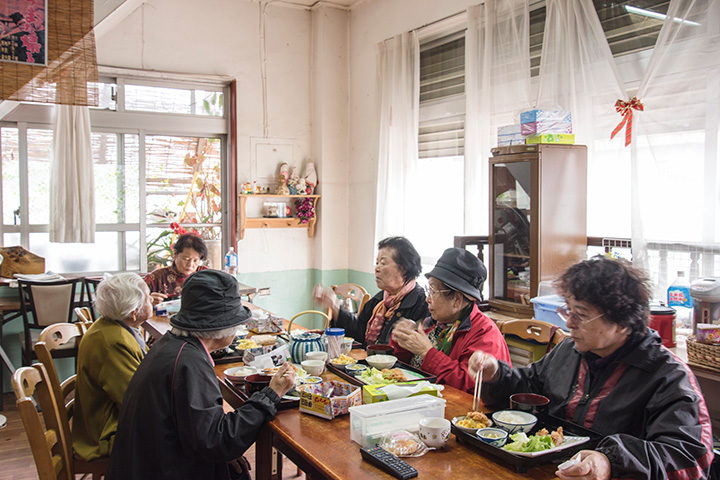 This place is often used by the local ladies for "Moai", a special type of meeting that's particular to Okinawan culture. The menu is available by making a reservation and leaving the rest to the chef, but features dishes like set meals, bento and more.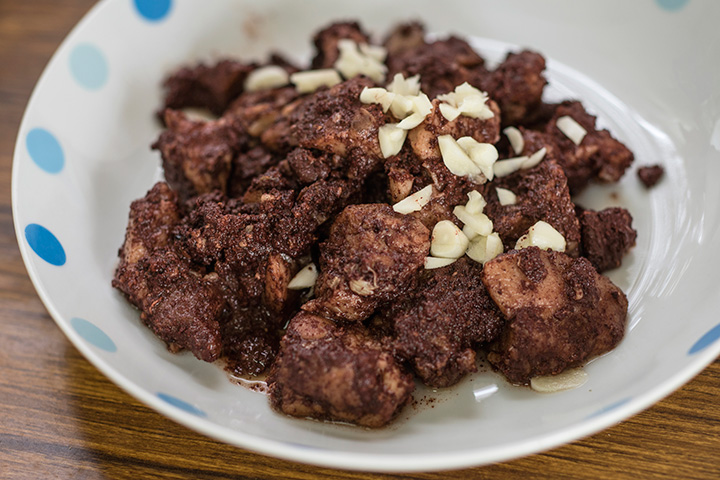 Here is the acclaimed dish, Chiricha. It's a stir fry of pork meat and pork blood, topped with a sprinkling of raw garlic. It's said that if you leave it out with "Awamori" Okinawan rice wine, and some miso paste made by the local ladies agriicultural co-op, this process will clean any impurities or bad smell after a while.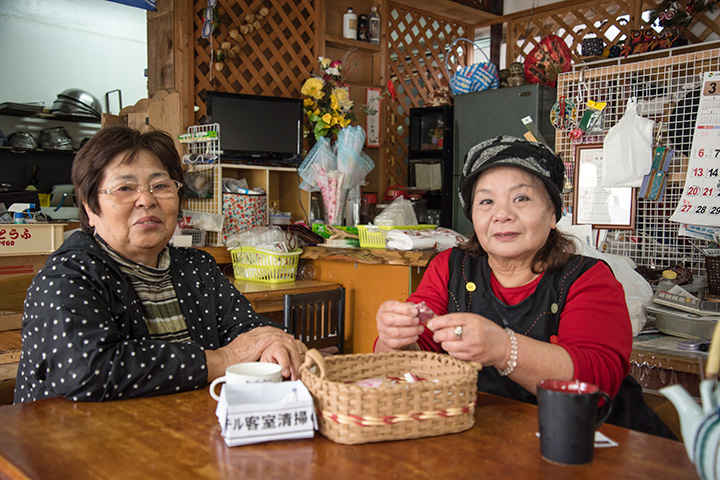 On the right is the shop owner, Miss Touzan. This is the type of place where friends will even come and help her out when things get busy. People say that "She's really busy with taking attendance for the ladies who come, seeing people in and out and stuff. There are times where she may not be in the shop either so make sure to call when you visit!". In addition to Chiricha, enjoying some conversation with Miss Touzan is sure to put you in good spirits.
Basic information
| | |
| --- | --- |
| Address | 391 Aza-Kin, Kin-cho, Kunigami-gun, Okinawa |
| Car parking | Not available |
| Open Hours | around 10:00 - 14:00 *Please call us when you plan to come. |
| Fixed Holidays | Irregular holidays |
| Contact Details | Mekachi Wattamachi Shop |
| Telephone | 090-7383-0932 |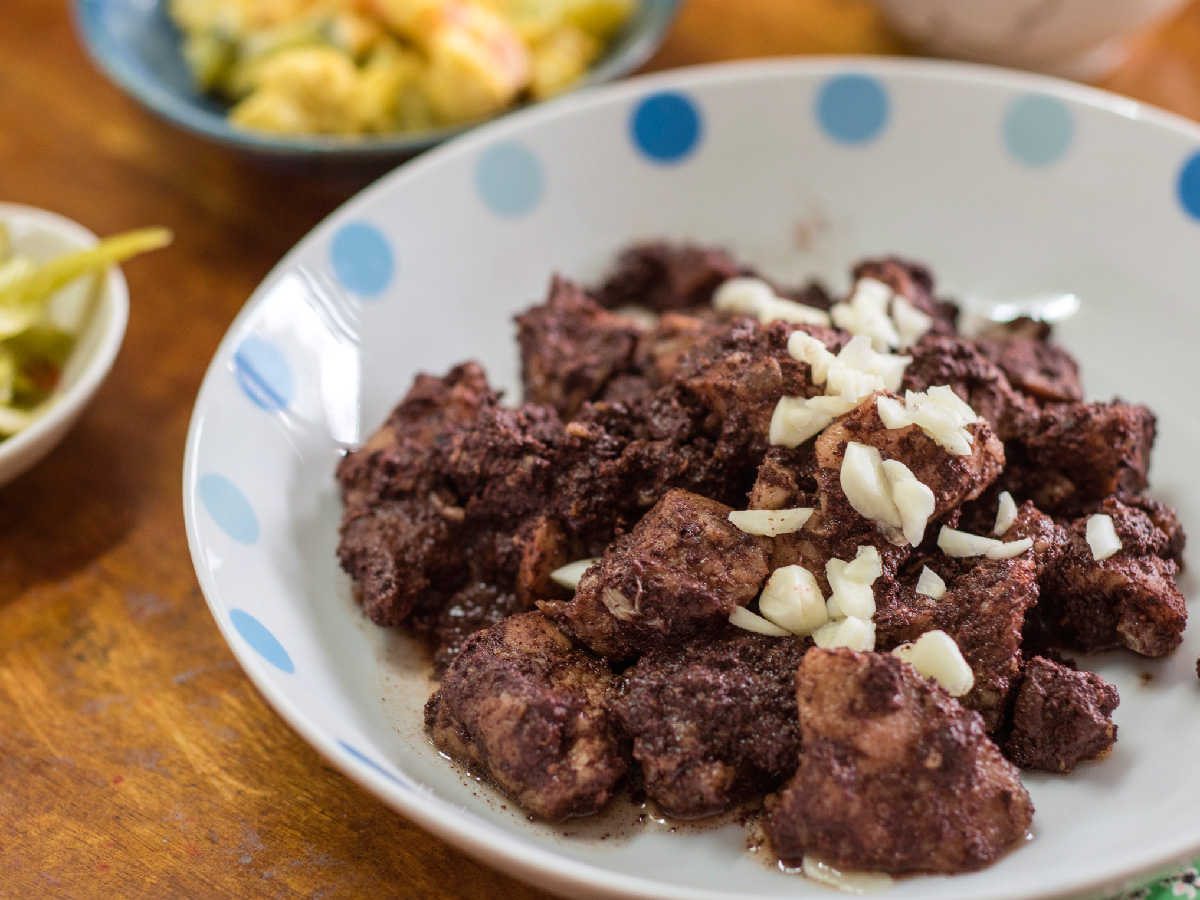 Click "Like!" if you like this article.
You will receive the latest information on sightseeing in Kin Town
---