Food
Oden Tsubo
Taste Okinawan oden stew at this locally popular restaurant founded in 1972.
It might be unexpected, but there are quite a few oden restaurants in Okinawa. There are even places were they specialize in oden and serve only oden, beer and awamori liquor.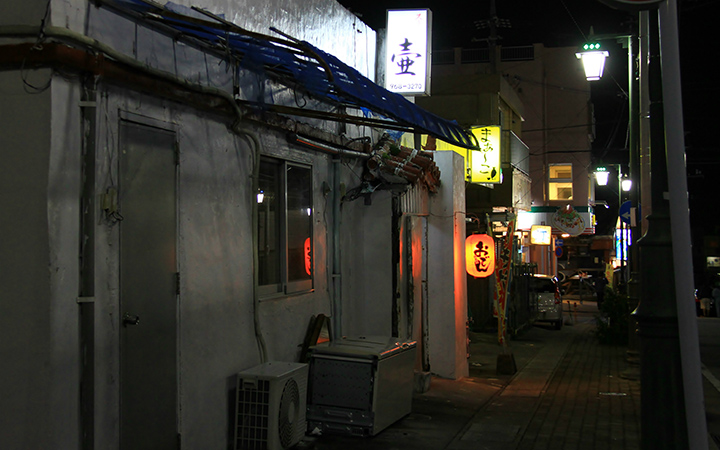 Oden Tsubo, on Hatsudensho street in Shinkaichi is familiar to every inhabitant of Kin. It was founded in 1972, and taken over by the second-generation owners in 2004. Outside and inside, it has the kind of special old-fashioned look that might appear in a showa period drama.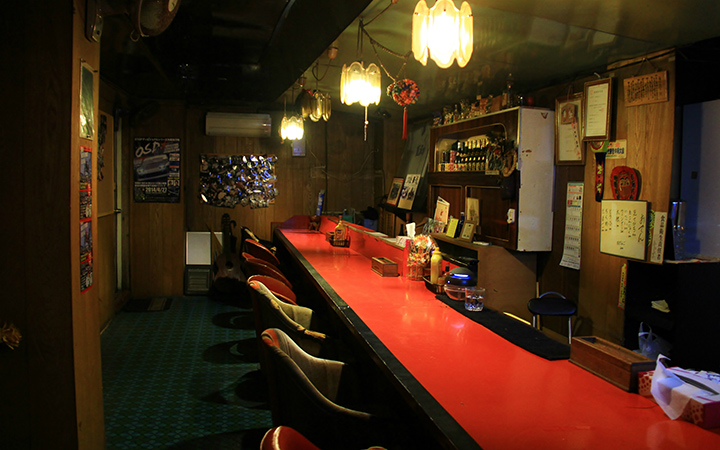 On the mainland oden is served with Japanese mustard, but in Okinawa western mustard is often used. You might be surprised to even find Tabasco next to the mustard in a oden restaurant. Mustard goes well with pig's feet, so do give it a try.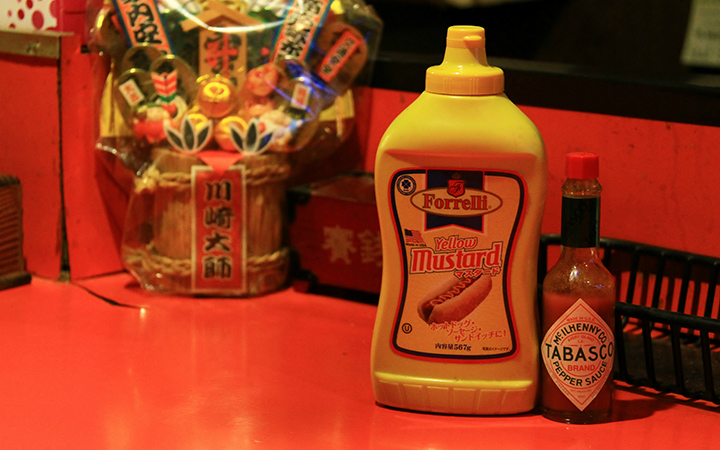 The most famous Okinawan oden is tebichi pig's feet. The soft and dripping stewed pig's feet is a superb, must-order item. Why not also try some vegetables like unchee (Chinese water spinach) or lettuce? At Tsubo they serve leafy greens like komatsuna (Japanese mustard spinach) and spinach as oden. The reccomended order is some vegetables and pig's feet.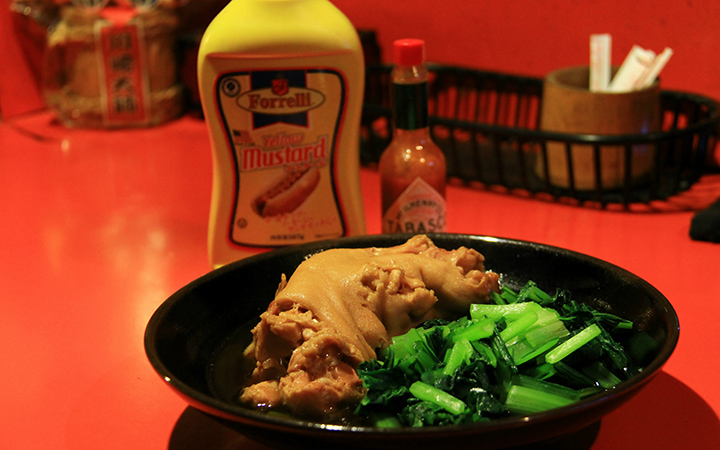 The laid-back Tsubo opens at 7 p.m. It's also fun to come alone and sit at the counter.
Basic information
Address
4248 Aza-Kin, Kin-cho, Kunigami-gun, Okinawa
Car parking
None
*Free parking is available nearby
Open Hours
7 p.m. - 3 a.m. (orders stop being taken when oden runs out)
Fixed Holidays
Sunday
Open on national holidays
Contact Details
Oden Tsubo
Telephone
090-4959-3926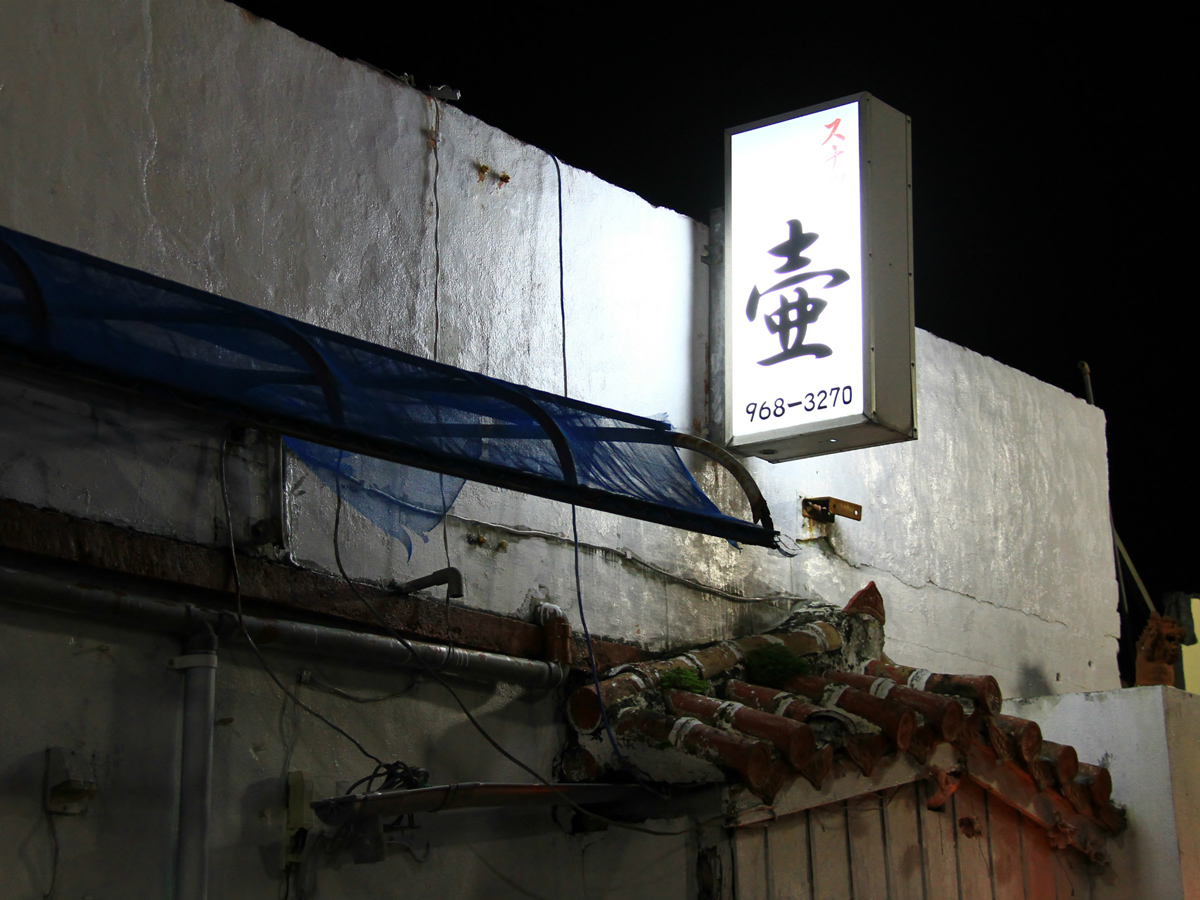 Click "Like!" if you like this article.
You will receive the latest information on sightseeing in Kin Town
---