Activities & Shopping
Water Buffalo Tour of the Mangroves (Fukurasha-ya)
Enjoy a view of nature along the east coast of Okinawa's main island. Come for a leisurely tour through the mangroves in a car drawn by water buffalo.
The nature experience tours held by Fukurasha-ya give you a chance to learn more about nature, all while seeing the unique sights of Kin-cho, right before your eyes. One of which is the "Water Buffulo Tour of the Mangroves", which as you will see, is something that men and women of all ages will enjoy.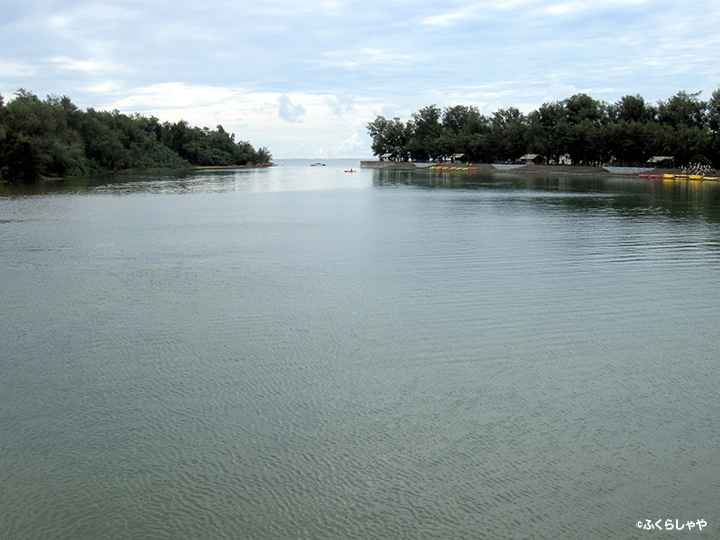 The Okukubi river stretches for 8 kilometers from Onna-son through Kin-cho, and out finally into the Kin-cho bay. Near the mouth of the river, where the river water mixes with the ocean, there's a forest that's unique to the Okinawa main island, where a concentration of four different kinds of mangrove trees grow. This area has become a popular spot to enjoy bird watching or to spot marine animals.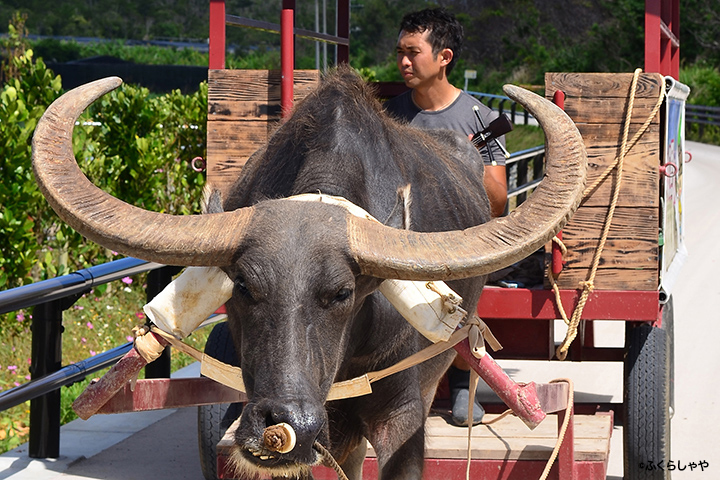 The tour starts at Okukubi River Promenade, located in the "Nature Future Center", a facility that provides fun experiences and overnight lodging. School-aged children and younger can join as well as long as they're accompanied by a parent or guardian. The tour is round trip and takes place along the Okukubi River, in a car drawn by water buffalo. It's about a 30-minute trip (total time from sign up at the desk to the end of the tour is about 50 minutes).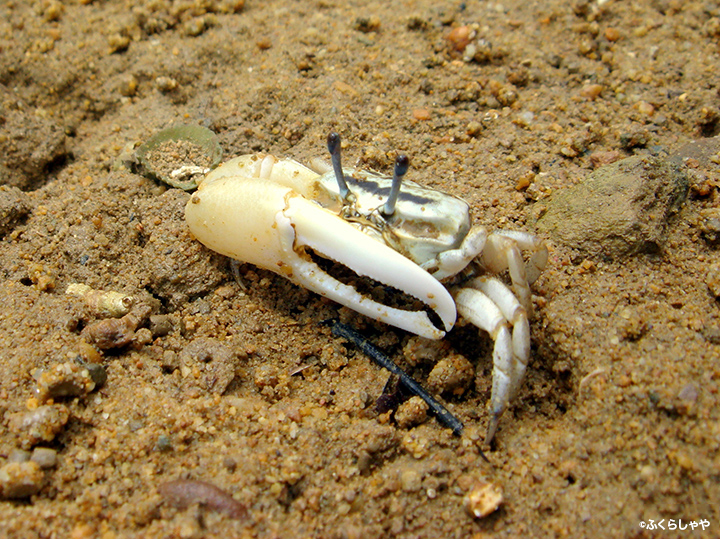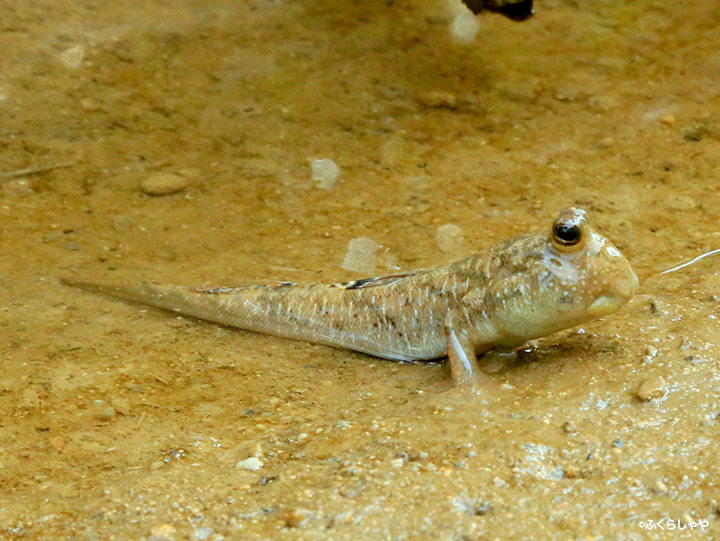 The water buffalo tours of the mangroves are made available during low tide, so the start times may vary based on the day. Please make sure to call or check the website for your reservation. As an added bonus, this tour is perfect for seeing the local aquatic creatures during low tide, like the Milky Fiddler Crab (picture above) or the southern Japanese mudskipper (picture below).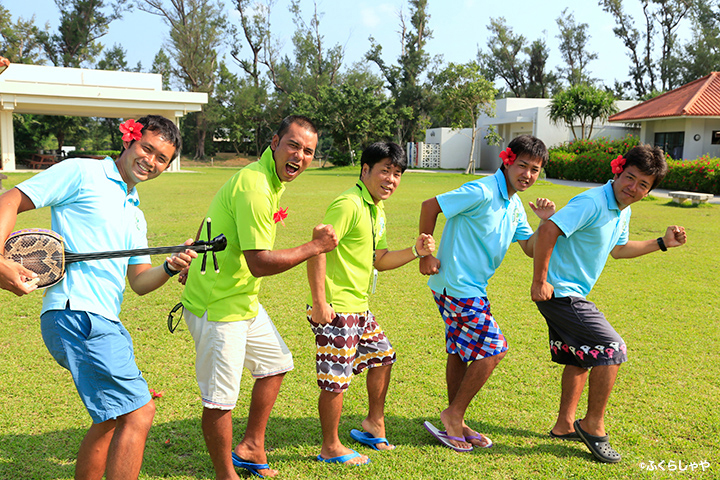 You'll also love the useful stories from the tour guides. They're very knowledgeable and will be able to share more about the special traits of Mangrove trees, their varieties, local birds, and more! You'll feel very relaxed with the gentle swaying of the water buffalo-drawn car or by listen to the guides play the Okinawan sanshin, three-string instrument. "The water buffalo may slow things down based on their mood…(sarcastic laugh)" says the manger, Mr Igei. Take your time and look through nature on a ride along with the water buffalo…doesn't that sound like an amazing time?
Basic information
| | |
| --- | --- |
| Address | 5805 Aza-Kin, Kin-cho, Kunigami-gun, Okinawa |
| Car parking | Parking available (20-30 cars) |
| Open Hours | 8:30〜17:30 (Reservation/Desk Hours) |
| Fixed Holidays | Closed on January 1st and 2nd |
| Contact Details | Fukurasha-ya |
| Telephone | 098-968-3311 |
| URL | http://www.kin-eco.com/ |
| Remarks | Time required: about 50 minutes.  Tours available only during low tide. Please check the start time at the time of your reservation. Tour signups can be registered at the Nature Future Center. |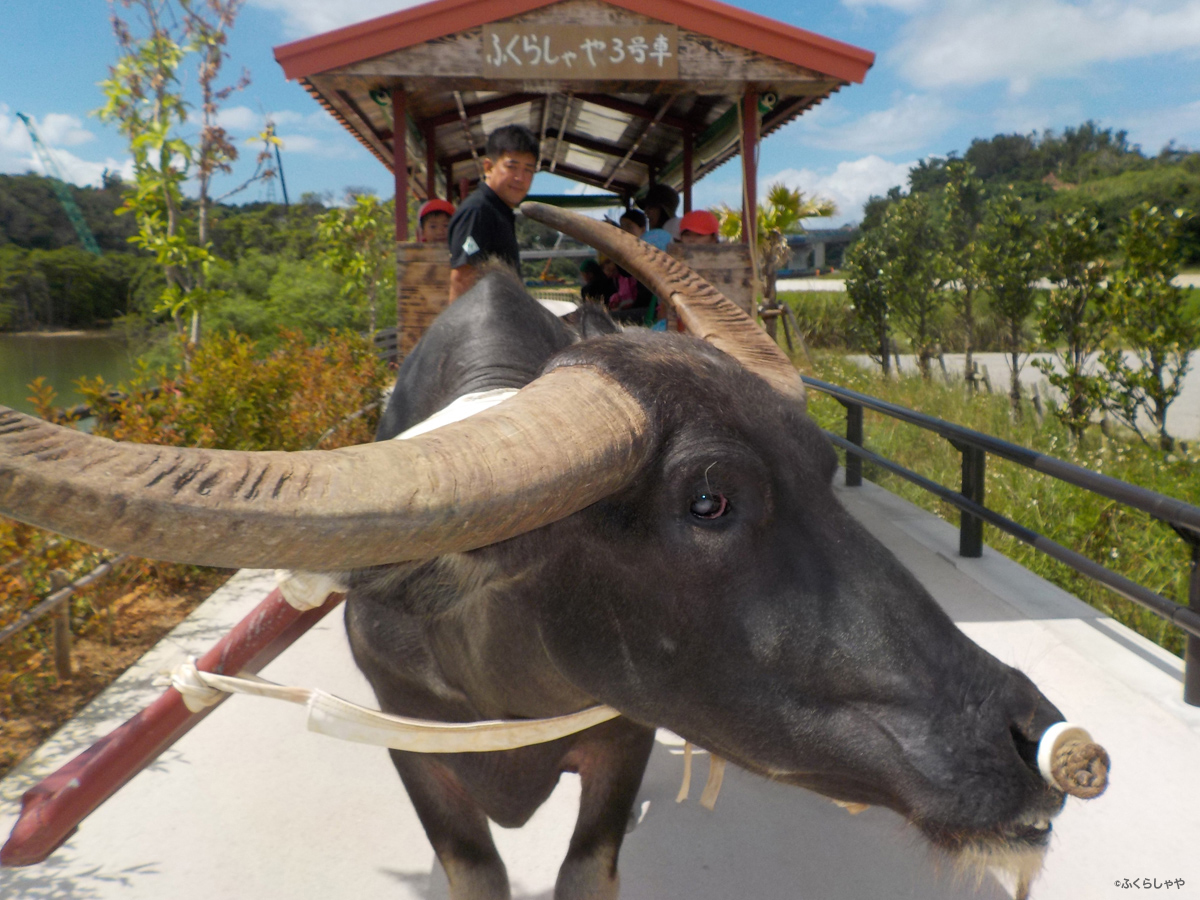 Click "Like!" if you like this article.
You will receive the latest information on sightseeing in Kin Town
---