Activities & Shopping
HERMIT HOUSE
Bubbling hookahs and the electronic blips of videogames. An enormous space with the feeling of being "my room."
Hermit House, seller of shisha, or water pipe tobacco. Even today customers are seated around shisha pipes inside the store, smoking.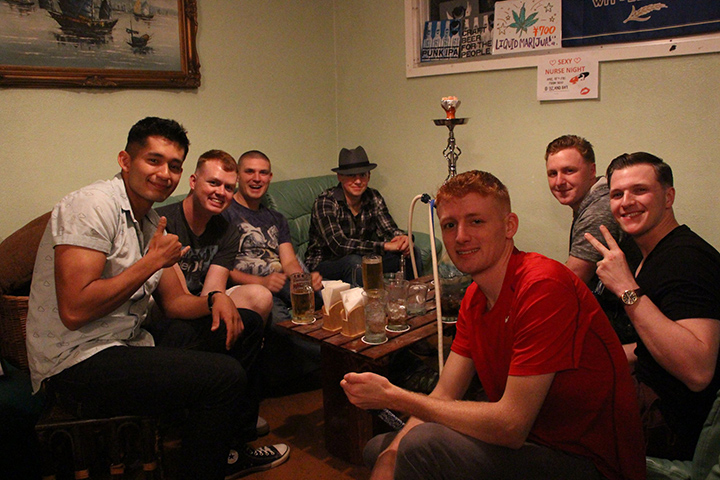 Cursorily arranged on the counter are as many as 20 shisha pipes ranging in size from small, one-person pipes to pipes large enough to accomodate up to eight people.
The flavors are also quite rich, with 40 varieties to choose from, including the popular "blue mint" and "pumpkin."
For drinks, much effort has been put into their rotating selection of craft beers, of which about 15 types are always available.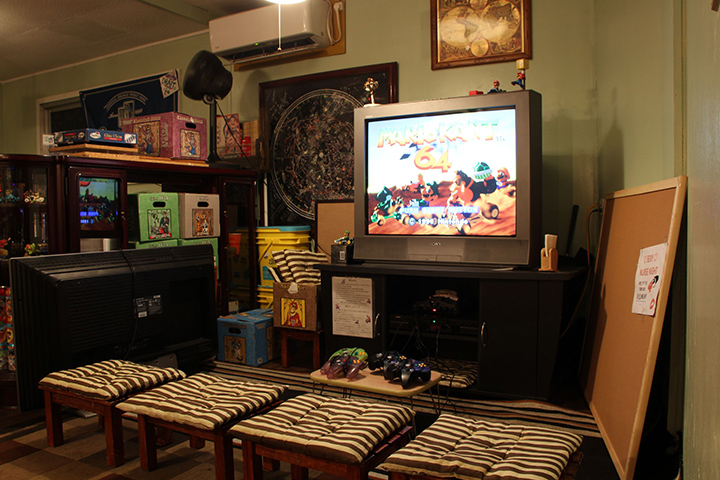 From one of the corners of the store, the videogame space, one hears energetic, involuntary cries of "OH!"
Only this part of the store is made up of tatami mats and equipped with a stand-by videogame console that can accommodate up to 4-player battles.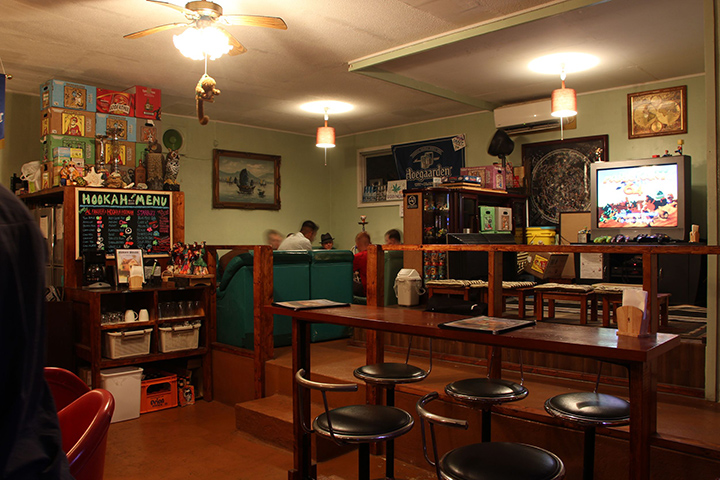 The store owner is a young foreigner named Ben.
Figures and toys have been arranged here and there throughout the store, which is jam-packed with things that Ben loves. The feeling of coming to hang out in this cozy room is somehow very calming.
We were told that the store's mascot is the old turtle hermit.
"I really love him" Ben says with a broad smile.
Those with good intuition may have already noticed that the shop name "Hermit House" is derived from this turtle hermit mascot.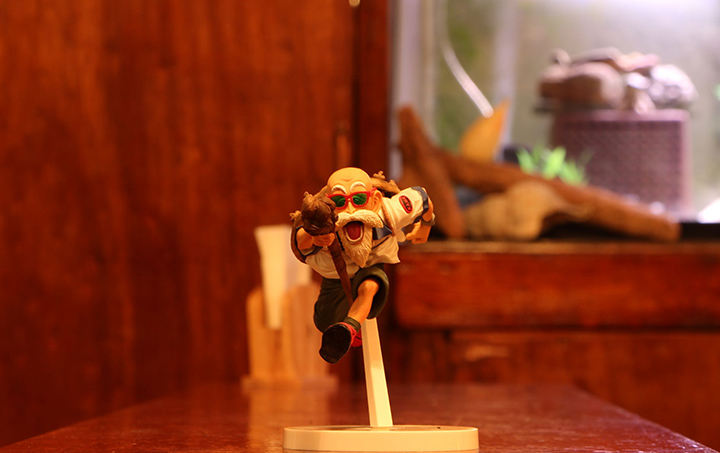 "Mister Popo is over there" says Ben, looking ahead and pointing his finger. Sure enough, on top of a high shelf sits Mr. Popo. With this location's rabid fan selections and displays that will probably evoke a sense of Karin's Tower…Ben is a force to be reckoned with.
"Over there is a soft-shelled turtle. I found him in a gutter." Ben even told us those kinds of anecdotes. Ben's tone of voice is filled with even more emotion than Mr. Popo's, and his demeanor is that of an amicable, kind person.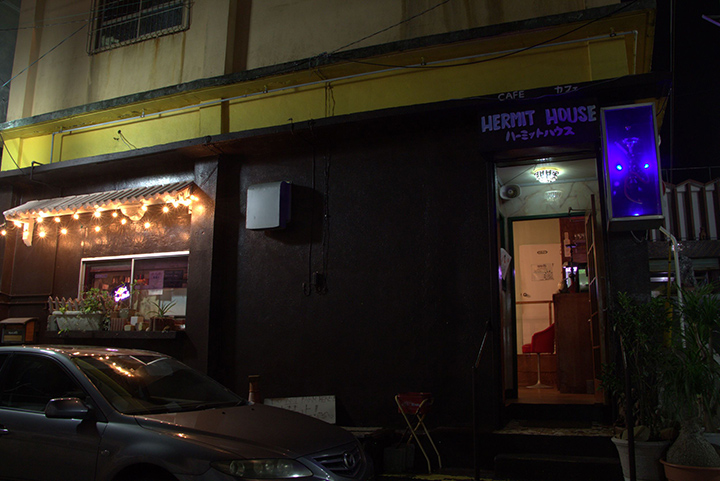 Basic information
| | |
| --- | --- |
| Address | 4270-2 Aza Kin, Kin-chou Kunigumi-gun, Okinawa-ken |
| Car parking | Not available |
| Open Hours | 7:00 p.m. - 12:00 a.m. |
| Fixed Holidays | Sunday ~ Thursday (Only open Friday & Saturday) |
| Contact Details | HERMIT HOUSE |
| Telephone | 080-9716-4087 |
| URL | https://www.facebook.com/HermitHouseCafe/ |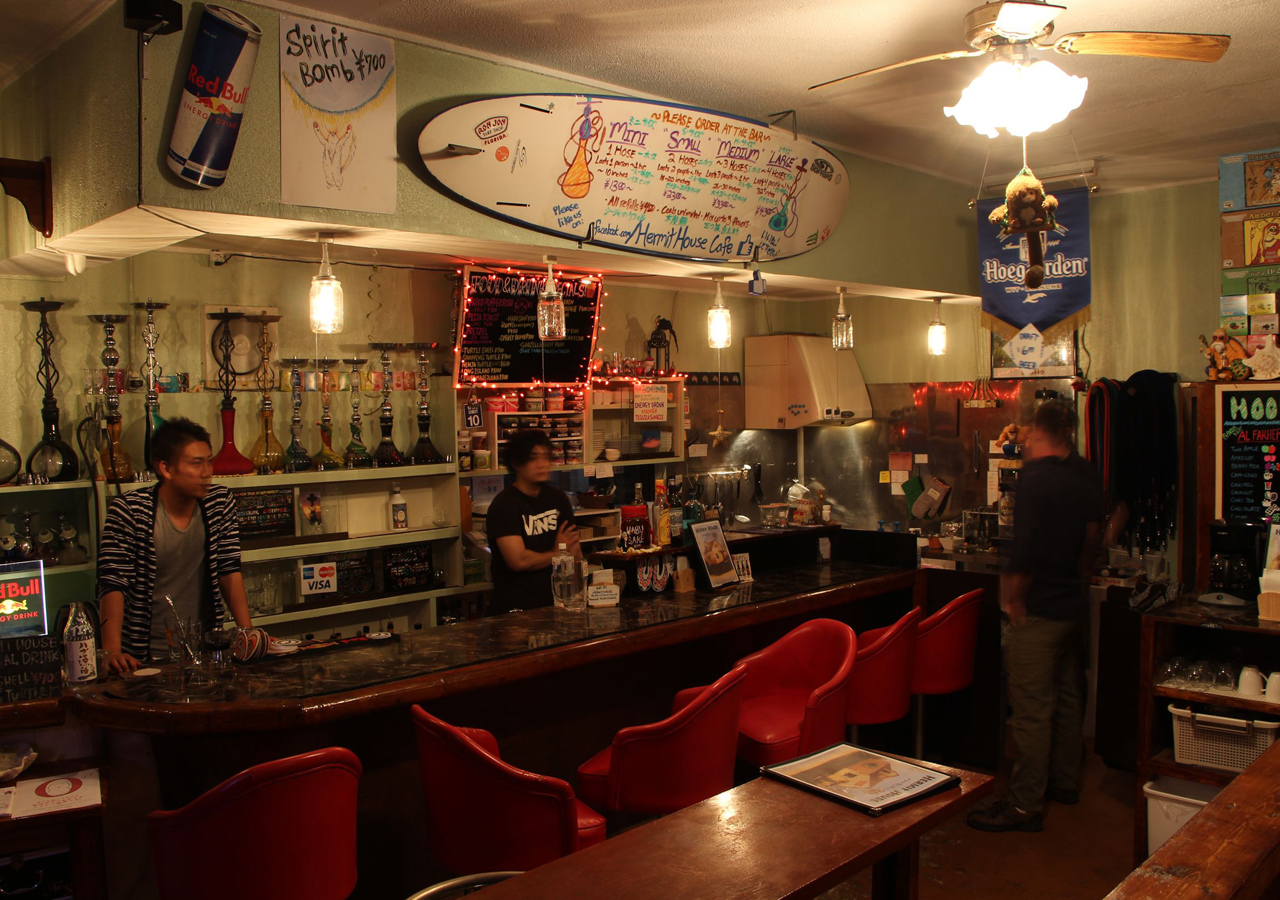 Click "Like!" if you like this article.
You will receive the latest information on sightseeing in Kin Town
---