Activities & Shopping
Nudinda
Known for its friendly hospitality, a place where you can enjoy yourself with the local regulars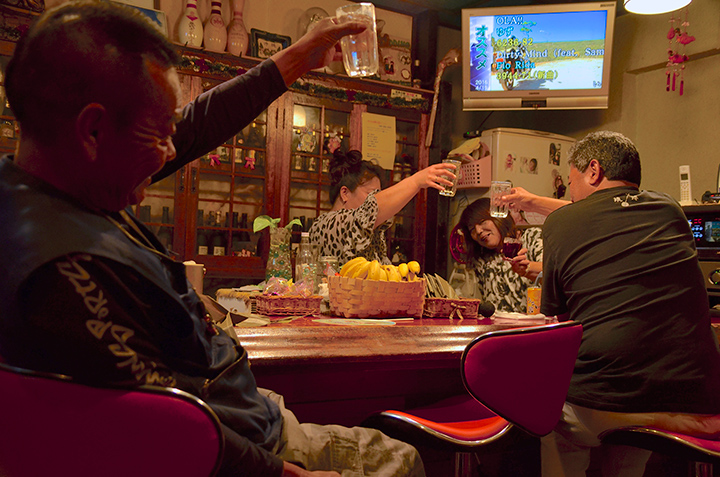 Opening the door to Nudinda, this ever-so-local snack bar, the first thing that I noticed was the laughter of the regular customers. For men in Kin, Nudinda is most literally a "sugwaa" (a popular hangout, a "nest" of sorts). On weeknights, local customers line up along the counter like birds gathering on a perch, each enjoying their time at the bar in their own way.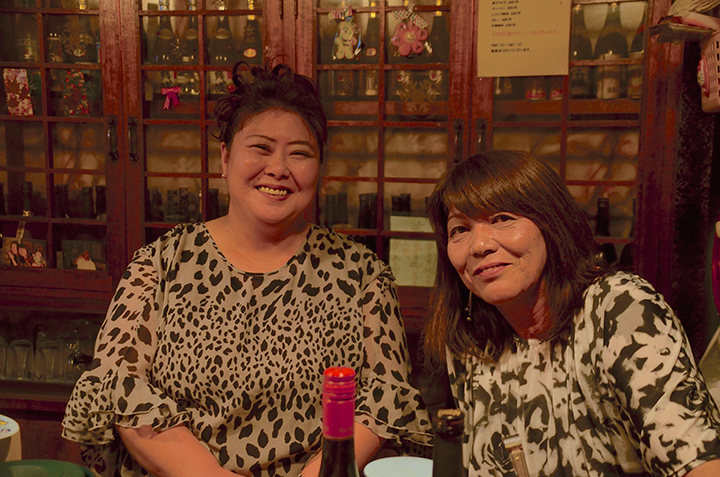 Nudinda appeals because of its brand of "hospitality that keeps all the customers happy, without favoritism," explains a regular who was at the bar that day. "What's good about this place is the witty talk and the attentive care" says another regular, almost bursting into smile.
Glancing at the counter, I notice muchi (oni-mochi glutinous rice cakes) wrapped in getto (shell ginger) leaves sitting quietly beside some Okinawan shima-bananas. It seems that mama-san sometimes brings sweets that she has made for offerings on the totome (Okinawan Buddhist altar) to the bar and gives them to her customers as gifts to take home.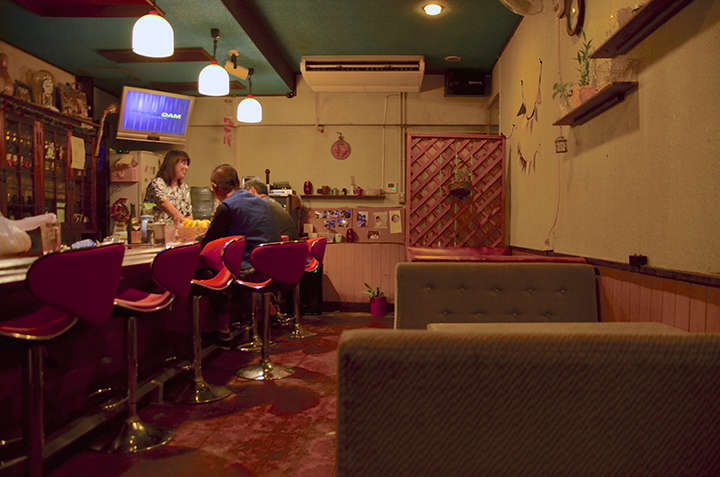 In terms of alcohol, apart from awamori, Nudinda offers a full range of beers and whiskeys. Also, at least three types of appetizers, all hand-made by mama-san, will appear. The fish-nizuke is said to be good. Mama-san cooks up fish caught by local fisherman to be nice and tasty.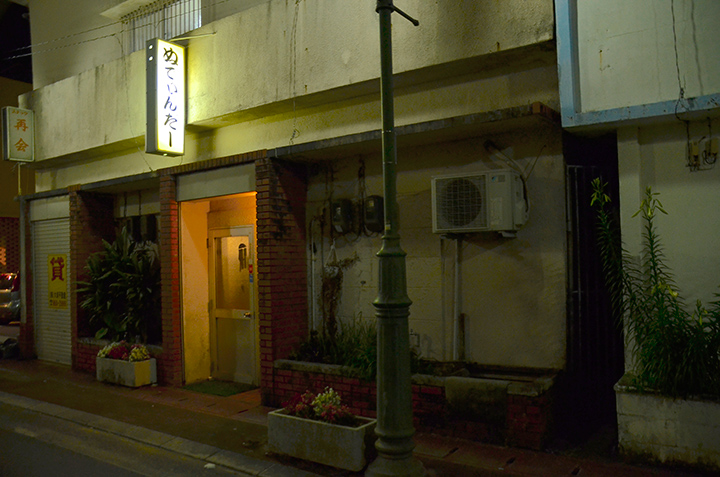 I invite you to mix with the local customers at this popular snack bar, a friendly place where you can relax without putting on airs. ※If you make a booking, Nudinda will also open on Mondays, which are normally taken off.
Basic information
| | |
| --- | --- |
| Address | 4245-2 Kin, Kunigami District, Okinawa Prefecture 904-1201, Japan |
| Car parking | Please use the free carpark nearby. |
| Open Hours | 9:00 p.m.–about 3:00 a.m. |
| Fixed Holidays | Mondays |
| Contact Details | Nudinda |
| Telephone | 098-968-5866 |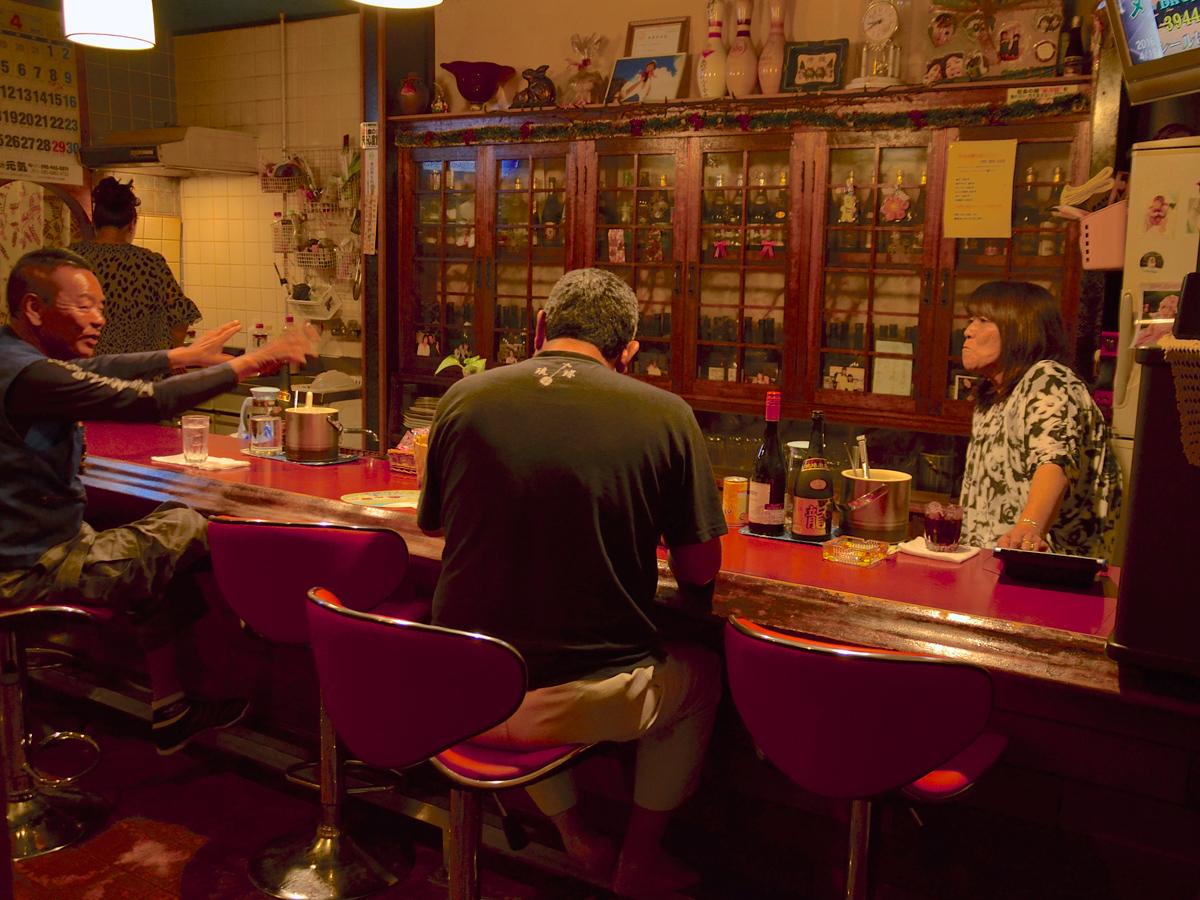 Click "Like!" if you like this article.
You will receive the latest information on sightseeing in Kin Town
---