Things to See & Entertainment
Banyan of Igei
A Banyan tree can live up to an estimated 300 years.
The people in the area call it ""Funshi.""
A Banyan tree with a 3.9 meter trunk circumference and an estimated age of 300 years stands 11 meters high at the heart of the Igei Ward Community on the Igei Ward Office site.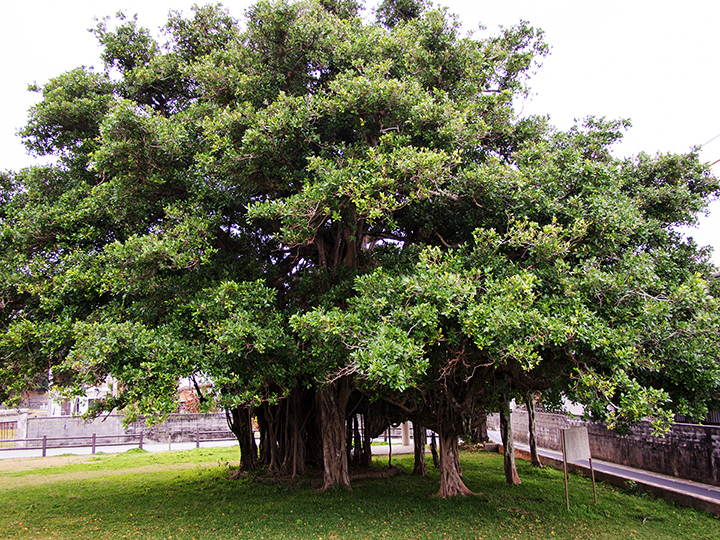 The people in the area call it "Funshi," and the sight of the tree spreading its roots majestically has long been known for being the symbol of the Igei Ward.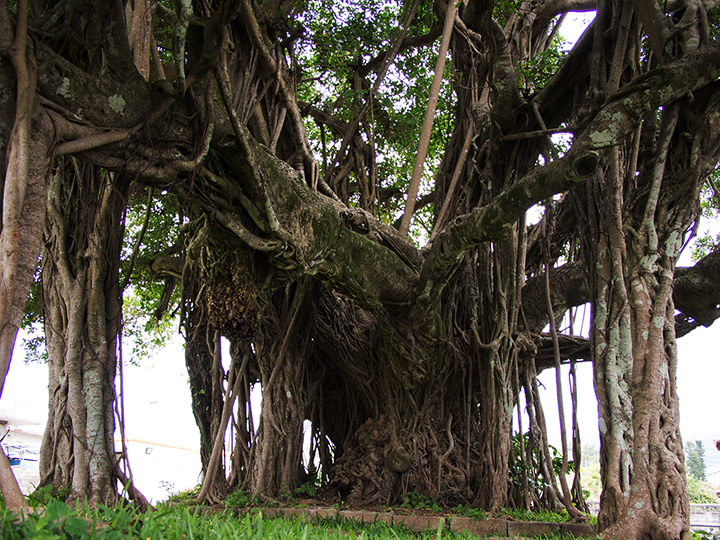 Long ago, there existed a worship place and a Kami-Asagi, but now the area has turned into "Banyan Park" complete with an arbor, bathrooms, and a playground for children and serves as a place of rest for the people.
The Banyan of Igei was selected as a designated cultural property by Kin Town on July 17th, in the third year of Heisei.
[Kin Town Designated Natural Monument]
Basic information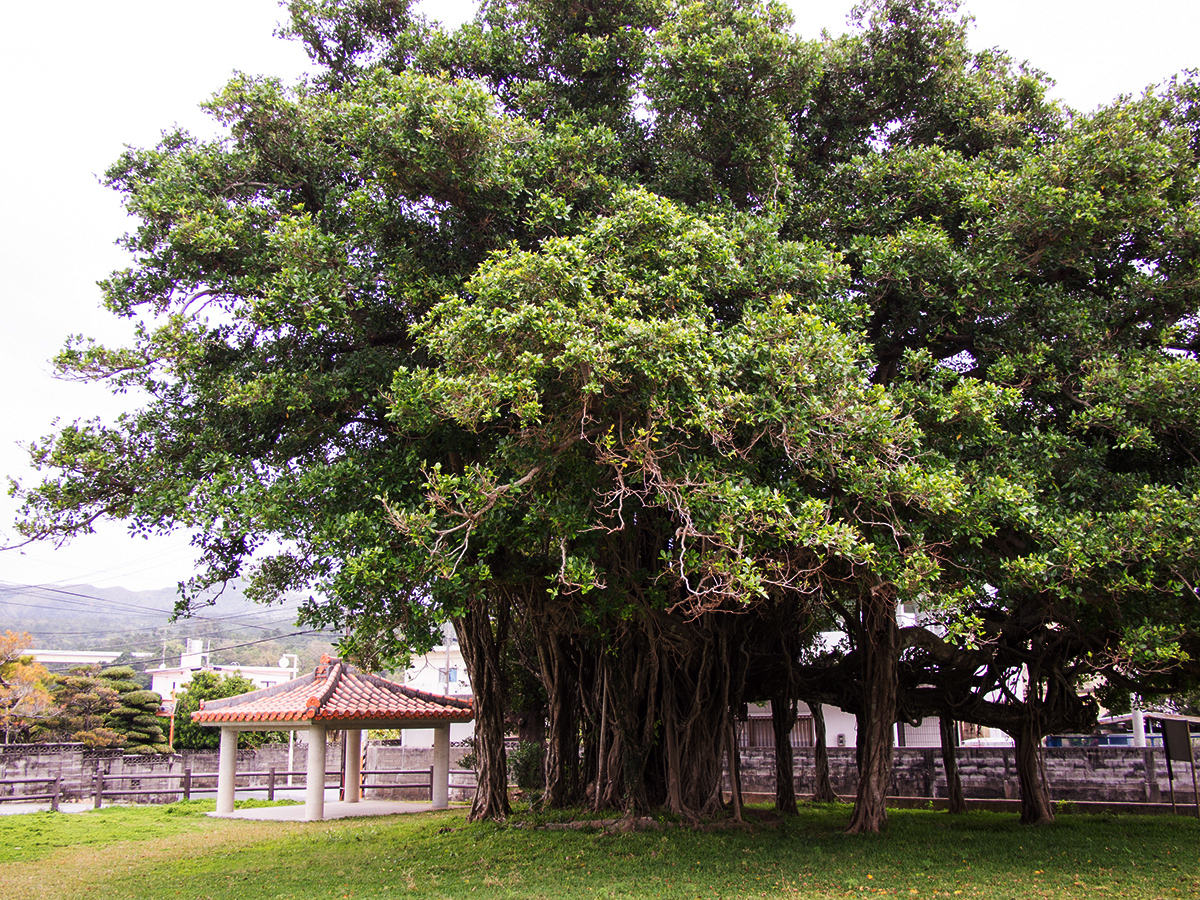 Click "Like!" if you like this article.
You will receive the latest information on sightseeing in Kin Town
---