Food
Izakaya Jinjin
A lip-smacking menu that's rich with standard dishes and local delights. This long-standing izakaya goes great with any mood.
Izakaya Jinjin was first established in the area during the 1980s, and is located next door to the King Tacos main Kincho location. In addition to the locals, there are many overseas patorns who come to this izakaya, which is jam-packed with international flair. The menu includes almost 150 different varieties of food, from standard single dishes, as well as skewered foods, western fare, to standard Japanese dishes. There's a line up of various dishes that are bursting all-original flavor.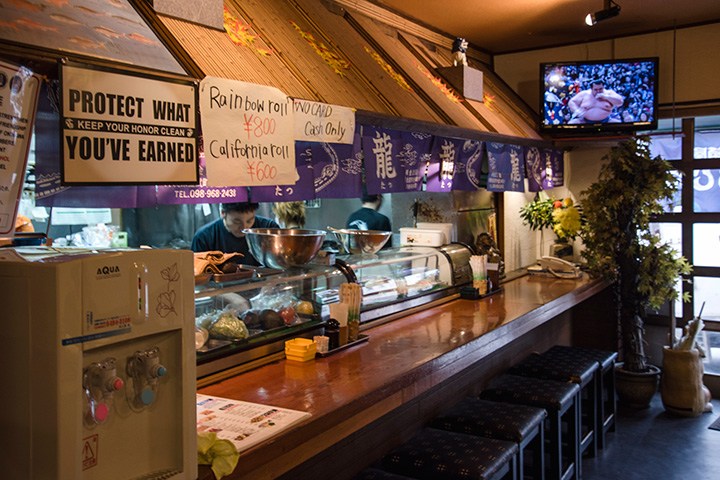 If you duck in under the store sign the staff will greet you inside to an easy-going, pub kind of atmosphere. As soon as it opens at 4:00pm, one or two regulars will begin to appear.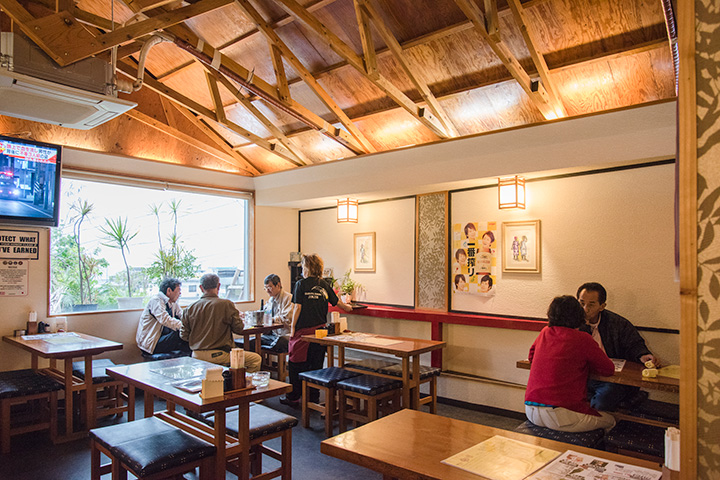 And once you start working your way towards the back, you'll be shocked by how vast it is! The back part by the kitchen has a very modern, trendy feel, making you feel like you've come into a completely different store.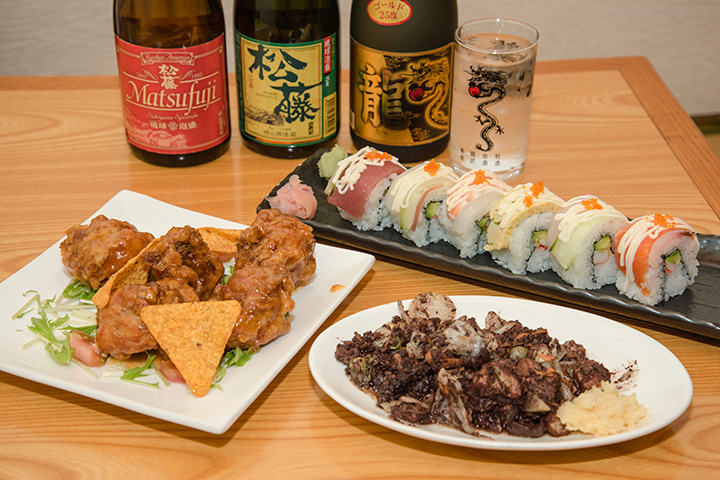 Since I'm here I figured I should try 3 dishes to sample the restaurant. "Chiricha"(on my right), is a daring dish known in Kinchou, made of a stir fry of pork and pig's blood. "Chicken Chili Mayo" (to my left) is garnished with tortilla chips and is pretty unique, as well. The "Rainbow Roll" is a futomaki with 6 ingredients including avocado and imitation crab, and topped with enough to make this voluminous dish a favorite among overseas patrons. You should try everything with some "Awamori" made at the local Kinchou brewery.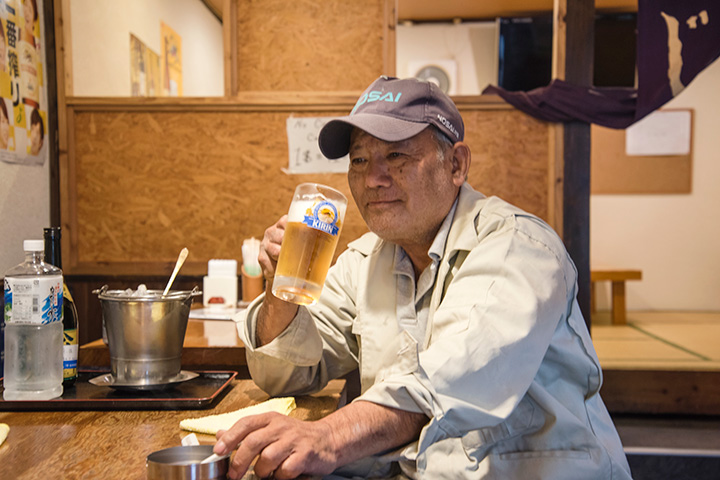 "I can order a lot of bites based on how hungry I am, so I come here pretty often," said one of the regulars as he glugged a beer. This restaurants is great because you can enjoy food and the atmosphere based on whatever your hungry for that day.
Basic information
| | |
| --- | --- |
| Address | 4244-8 Aza-Kin, Kin-cho, Kunigami-gun, Okinawa |
| Car parking | Available (10) |
| Open Hours | 16:00 - 24:00 (Food - 23:00L.O., Drink - 23:30L.O.) |
| Fixed Holidays | Open all year round |
| Contact Details | Izakaya Jinjin |
| Telephone | 098-968-3208 |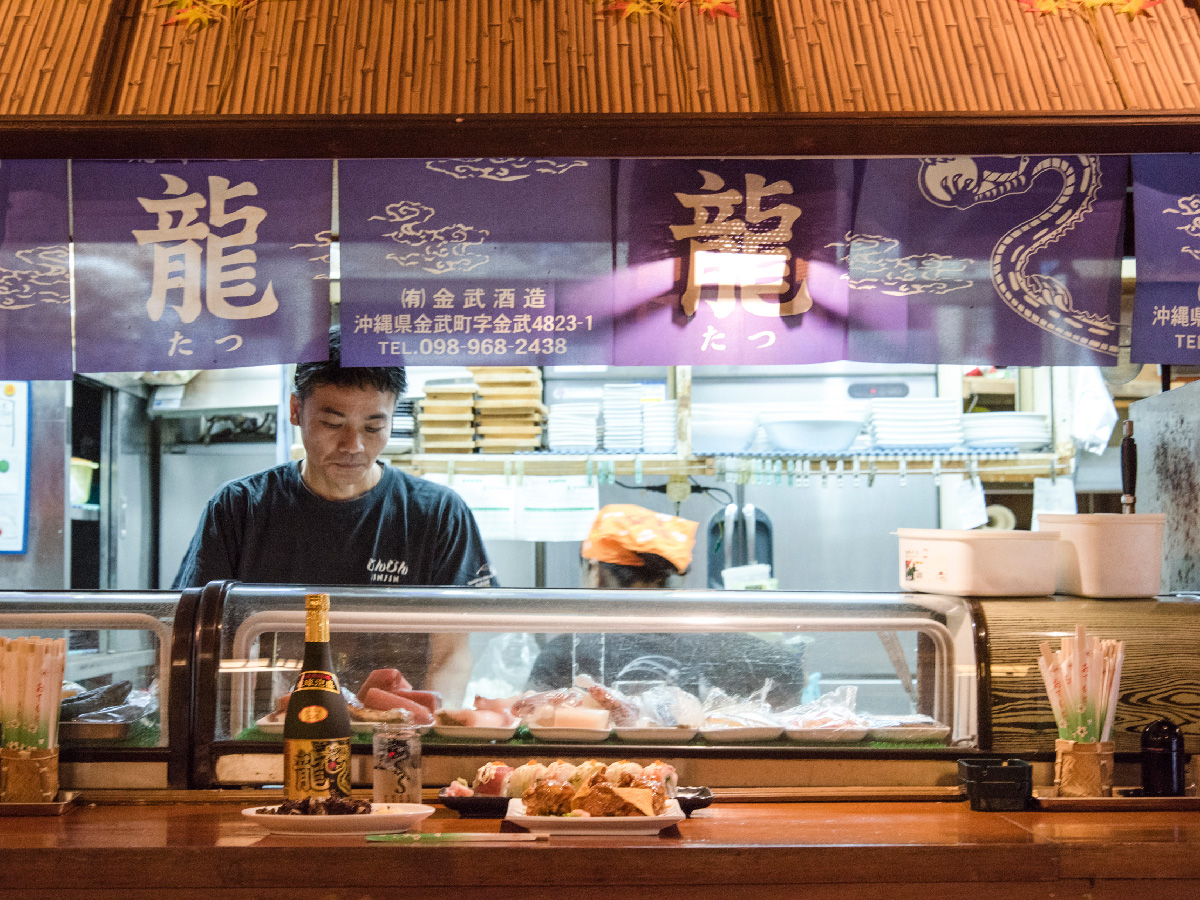 Click "Like!" if you like this article.
You will receive the latest information on sightseeing in Kin Town
---